By Rudy Arispe
As they say, father knows best.
And it was wise of Dr. Antonio Guzman to heed his dad's words of advice while toiling in the fields up north beginning at age 7. Until high school graduation, he was picking sugar beets, onions and tomatoes alongside his parents and five siblings.
"We had no summer break. It was school, working in the fields and then back to school again," he recalled. "Through all of this, my father kept saying, 'If you want to do this for the rest of your life, then do nothing in school. If you want a different life, then hit the books and study hard.' "

Dr. Guzman, 51, chose the latter path, and for more than two decades, he has been doing inpatient and outpatient medicine. Moreover, his professional career has come full circle.
More than 20 years ago, the Crystal City native was a resident at the University of Texas Health Science Center at San Antonio. Now, he oversees residents at Corpus Christi Bay Area Medical Center, where on July 1, he was named program director for the Internal Medicine Residency Program.
In his role as program director, Dr. Guzman is also responsible for making sure the program is compliant with regulations and national standards, as well as hiring faculty to teach residents. "It's an administrative role, but you have a lot of interaction with doctors in training," he said. "As educators, we do this for the love of teaching and to share our knowledge. I want to encourage and help elevate residents in being the best doctors they can be."
Dr. Guzman has proven to be an effective educator. Since joining the Corpus Christi Bay Area Medical Center Internal Medicine/Family Residency Program in 2005, he has been awarded Educator of the Year eight times. "Each year, during graduation ceremonies, residents select a person who they think was instrumental to them in teaching," he said.
"I have been working with residents for 20 years," he said. Over time, you realize these residents are so varied in personality and in backgrounds, and in order to help elevate them, you begin to paint a picture of how you're going to help each one, or one graduate at a time." – Dr. Antonio Guzman
His goal as program director is to impact each resident. "I have been working with residents for 20 years," he said. Over time, you realize these residents are so varied in personality and in backgrounds, and in order to help elevate them, you begin to paint a picture of how you're going to help each one, or one graduate at a time."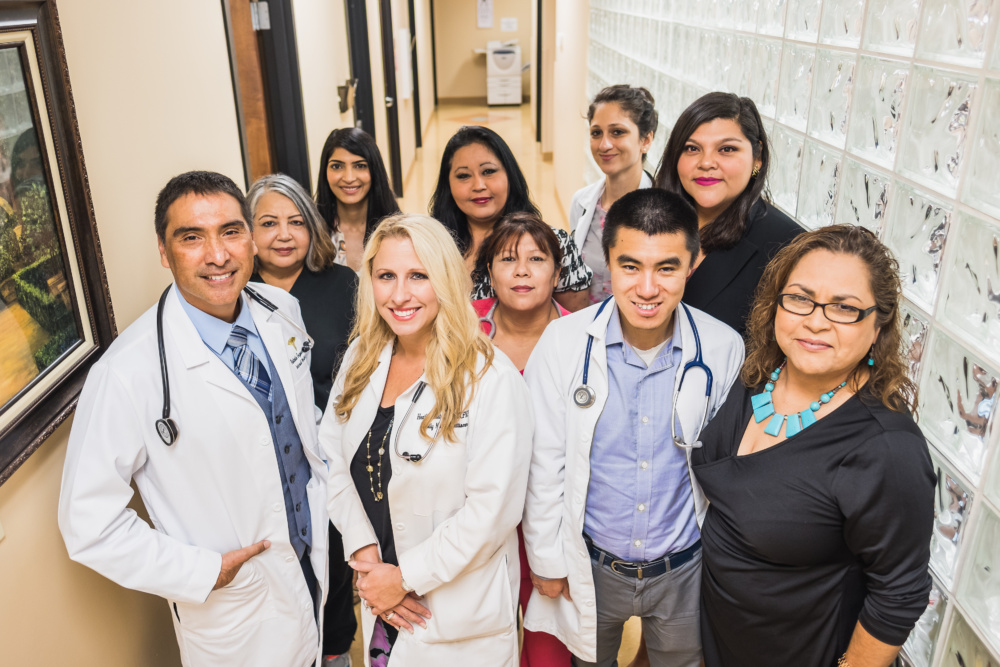 In addition to overseeing the resident program, Dr. Guzman will continue to treat patients as a doctor of internal medicine. He chose this specialty, he said, because it allows him to see patients suffering from both acute and chronic illnesses. "I like the idea of adult medicine," he said. "I have some patients who have been with me for 20 years, but I also have the luxury of treating patients with acute illnesses that I follow at the hospital."
He recalls growing up in Crystal City and traveling to the border town of Piedras Negras whenever he or a family member needed health care. There was one particular physician, who inspired him to pursue medicine. "As I looked into careers, he was someone I wanted to emulate," Dr. Guzman said. "After high school, I moved to San Antonio, so I never got to see him again. But the idea of becoming a physician just like him is what led me to medicine."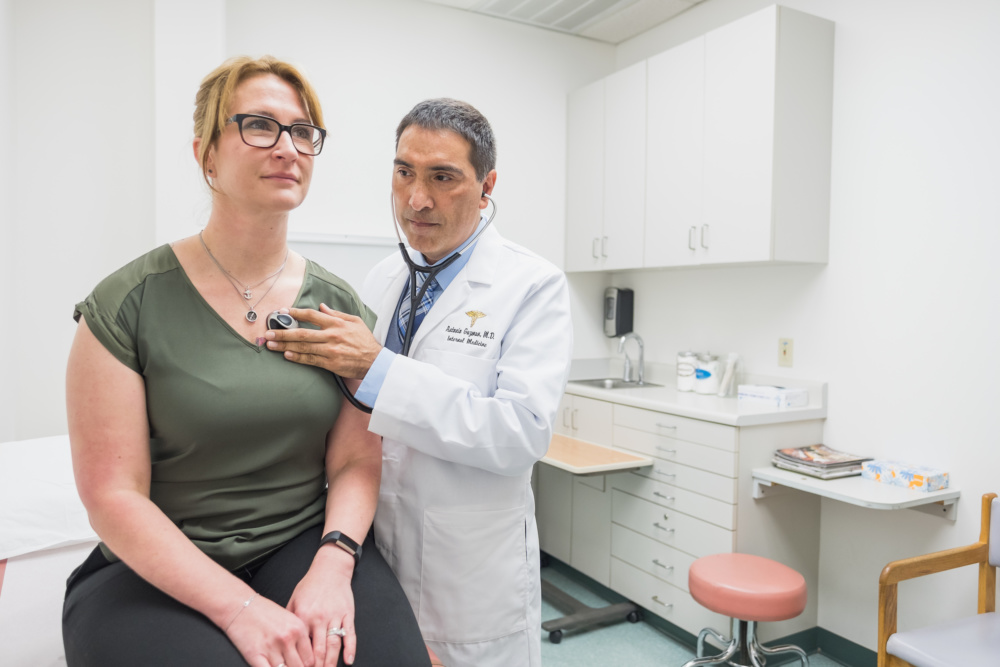 Dr. Guzman, meanwhile, looks back on those summers as a young migrant worker in the fields of Minnesota, North Dakota and Wisconsin with fond memories. "My family and I were together every single day," he said. "We had to be in the fields by 7 a.m., and it was hard work. But our reward each year was $100 so that we could buy our school clothes."