Fighting the Flu
By Dr. Erika Gonzalez-Reyes
It's that time of year again and it appears that this year's flu season is off to a fast start!  As the fall and winter seasons approach, we get closer to the time of year where colds and other respiratory illnesses are more common.  Among these more problematic illnesses is the flu (influenza virus).  The flu season varies year by year, but most often occurs between October and January.  
This year it appears that the flu season has hit a little harder and earlier than previous years, and currently, January 2018, the CDC reports more than 45,000 confirmed cases in the United States.  This is more than six times the number of cases reported this time last year.  In addition, every state in the United States has reported widespread flu activity with Texas ranking second for the most reported cases of influenza up to this point.  
The flu is a contagious respiratory illness caused by the Influenza virus.  It affects the nose, throat and lungs and causes symptoms such as fever, cough, sore throat, headache, runny or stuffy nose, and muscle aches.  In most cases, the symptoms are mild, but it some instances it can cause severe illness and even death.  
The flu virus spreads through droplets made when those who are infected sneeze or cough.  These droplets can be easily transferred to healthy people that are nearby.  The period of contagiousness usually starts as early as one day before symptoms develop and up to seven days after becoming sick.    
The single most effective way to prevent the flu is to get a flu vaccine every season.
Although severe complications from the flu are rare, the U.S. Centers for Disease Control has estimated 17,000 flu related deaths during the mildest season to more than 50,000 deaths during the most severe.  During a regular flu season, the majority of these deaths occur in the elderly and those under two years of age.    There are certain people at higher risk of contracting the flu and having more serious complications. This includes people older than 50 years, children less than two years of age, pregnant women and people with other medical conditions such as asthma, diabetes, heart disease or those who are immunocompromised.  These individuals are at higher risk for flu complications such as pneumonia, hospitalizations, dehydration, and death.  
The single most effective way to prevent the flu is to get a flu vaccine every season.  Vaccination is recommended for everybody six months of age or older.  A variety of influenza vaccines are available in both an injectable and nasal-spray formulation.  The vaccines contain the three to four most likely influenza viruses prevalent the year given and helps people develop antibodies against those viruses.  The antibodies provide protection from flu infection within two weeks after vaccination.  Yearly flu vaccination is often available as early as September and continues to be administered throughout the flu season.  Health officials are urging people to get protected, especially if they're going to be around young children and the elderly.  It is not too late to get vaccinated.  
If you do happen to get the flu you will most likely suffer mild illness and may not need antiviral drugs.  It is highly recommended that you stay home and avoid contact with other people except to get medical care.  If you are in the high risk group and begin to have flu symptoms, it is advised that you contact your health care provider as early as possible so that antiviral treatment can be started if it is deemed necessary.  This is important because the benefit is greatest if treatment is started within two days after illness onset.
You should stay home for at least 24 hours after your fever is gone except to get medical care or other necessities.  Ideally, staying home for seven days is the best way to ensure that you are not infecting others.  Your fever should be gone without the use of a fever-reducing medicine, such as Tylenol.  Stay away from others as much as possible to keep from spreading infection.  If you must leave home, for example to get medical care, wear a facemask or cover coughs and sneezes with a tissue.  Wash your hands often to keep from spreading flu to others.
The flu vaccine does not guarantee that you won't get the flu this year, but it can decrease your chances of having to go to the doctor because of flu illness by up to 65%.  So, before the influenza virus begins to make an appearance, be sure you and your family are ready to effectively fight the flu by going to your health care provider to get vaccinated.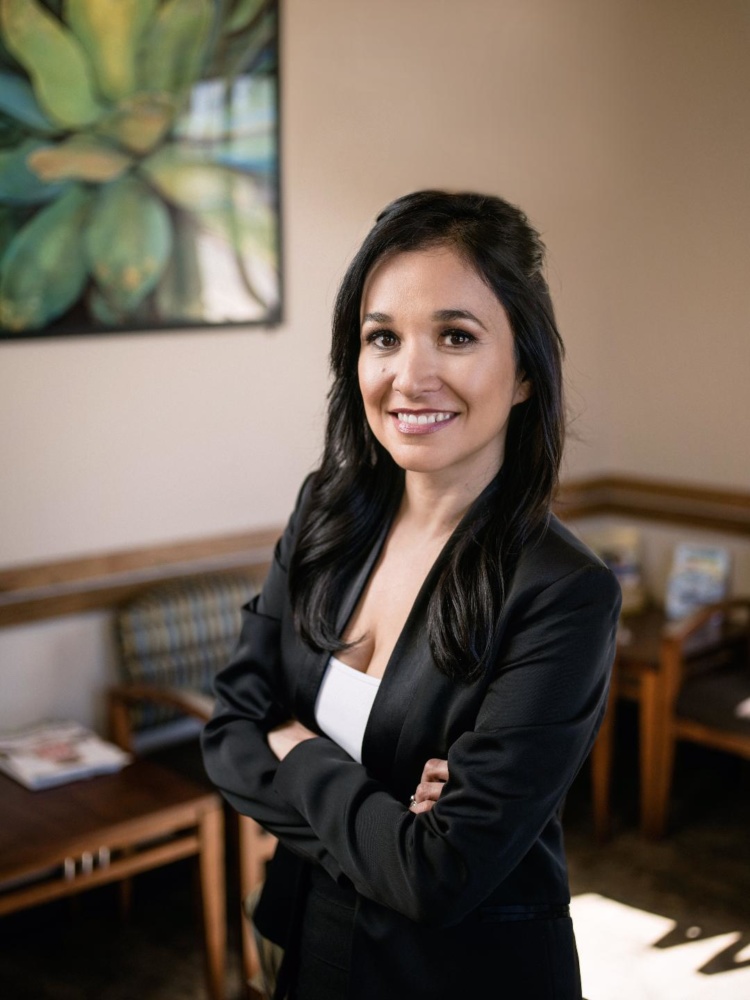 Dr. Erika Gonzalez-Reyes is a Board-Certified Allergy/Immunology Specialist and  Board-Certified Pediatrician.  She is Medical Director of South Texas Allergy & Asthma Medical Professionals (STAAMP) and of STAAMP Research.  For more information please visit www.staampallergy.com or call (210) 616-5385.