Gruene House Med Spa – An Oasis Of Treatments For A Healthier Lifestyle
By Jody Joseph Marmel
Dr. Z. Shah is the owner and Medical Director of Gruene House Med Spa located in New Braunfels, Texas. His wife, Maira Shah is the Director of Marketing for the med spa and is also proactively involved with community outreach. Together, they have created a strong team that has been with them since the doors opened at the end of 2014. Dr. Shah says, "Our staff is totally invested in our practice because they are an integral part of the Med Spa. We are very fortunate to have them, and we make sure that they get rewarded for their work."
After speaking with Dr. Shah and Maira, it is very easy to understand why patients continue treatments and partake in programs that Gruene House Med Spa offers.  As the visionary for the medspa Maira says, "We are very passionate about skincare, anti-aging, and educating our clients. That's why we are a great fit for everyone."
Dr. Shah is board certified in internal medicine. He trained in upstate New York while still enlisted in the Air Force. Dr. Shah has since become a certified specialist in anti-aging medicine from the American Academy of Anti-Aging. From 2005 to 2009, Dr. Shah was on Active Duty in the Air Force and stationed in Texas. In 2006 and in 2008, he was deployed to Iraq and he did critical care medicine. To this day, Dr. Shah does post-acute medical care in New Braunfels. He is "people oriented" in every sense of the phrase and his calm and friendly demeanor coupled with his vast knowledge on wellness and anti-aging makes him a rare gem in the medical community.
"After I was in the military, I started researching anti-aging. I noted the changes in how I felt physically, and having less energy was my chief complaint. I learned that my levels of hormones were low, and I began treatments with hormone therapy. I continued to eat healthily and exercise and within several months, I was feeling great. From my experience, I shared the information with others and our practice kept growing due to a grassroots campaign. We were growing so fast that we knew we had to open our own practice and that is when Gruene House Med Spa opened."
Hormone management is based on natural science. Dr. Shah tests hormone levels via salivary testing and follows up with his patients every few months. "We don't sell compounds from our practice. We use local pharmacies that produce bio-identical compounds."
Dr. Shah explains, "Men and women are experiencing earlier life changes. A lot of this has to do with the environment and what is put in our food. Unless you grow your own fruits and vegetables, you are not really eating 100 percent organic food." He adds, "I practice what I preach. It took me several months to get better and I tell my patients that. It is a lifestyle modification. This consists of weight management, exercise and what you eat. When they join our program, our patients learn how to exercise, how to take care of their skin, how to take care of their bodies and we individualize each person's plan to fit their needs and wants." Gruene House Med Spa helps their patients improve or maintain their physical appearance as well as achieve an optimal quality of life. And, this is just a glimpse of what Gruene House Med Spa offers.
The range of services offered includes CoolSculpting-the number one non-invasive fat reduction in the world that targets and kills fat cells with no surgery and no down time, injectables such as Botox, Bellafill, and Juvederm, facials, chemical peels, acne treatment, laser hair reduction, and Kybella injections. They also offer a vaginal rejuvenation injection and a penile enhancement injection.  
Next stop is the IV Nutrition and O2 Bar. IV Nutrition delivers high doses of vitamins, minerals, and amino acids directly into your bloodstream. A healthy, well-balanced diet along with oral supplements is always encouraged, but benefits are limited. "Through your body's natural digestive process, only partial amounts are actually being absorbed and in turn, used throughout your body."
Dr. Shah elaborates on  IV Therapy because it is getting rave reviews and the demand for this IV therapy is growing exponentially. "Nursing homes in New Braunfels as well as Wound Care Centers have been asking us about this treatment and it has become very effective in Wound Care Centers because high doses of Vitamin C increase collagen for wounds and thus helps tremendously in wound healing."
In turn, Chelation IV Therapy is in increasing demand at his med spa as well. "Pre and Post ambulatory surgical patients benefit from this too."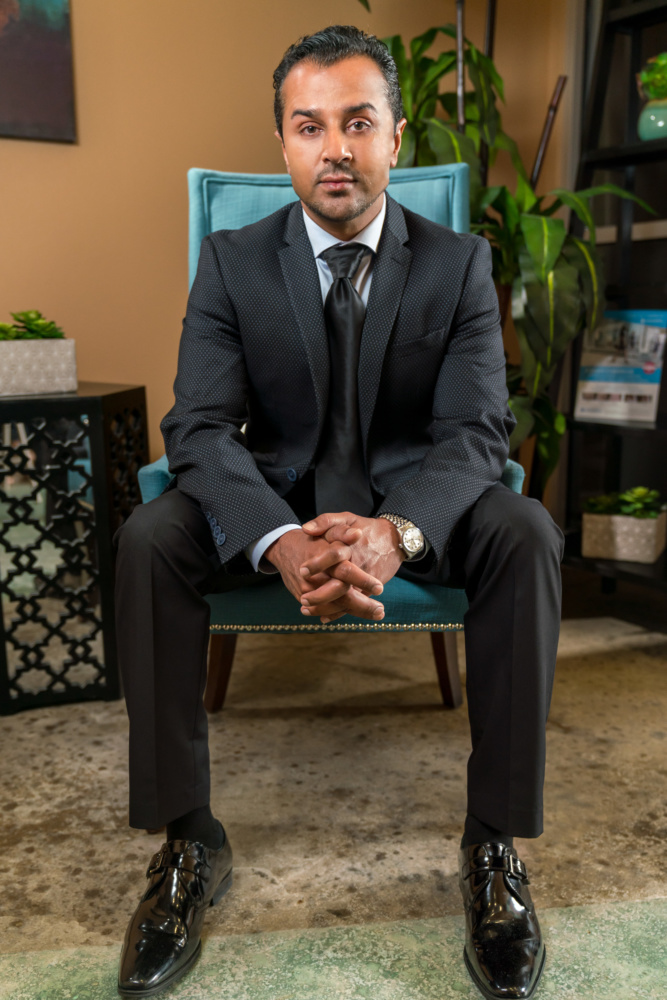 Metal toxicity can occur through contaminated soil, air, food, or water. "By using FDA approved chelating medication, we are able to remove any unwanted metals that might be present in your system to minimize negative health effects and maximize your overall well-being." Mercury and lead can be found in your body from tattooing, certain skin creams, makeup and mascara, toys, toothpaste, hair dyes, to eating contaminated fish and more.
All of the IV treatments at Gruene House Med Spa are overseen by Dr. Shah himself. He emphasizes, "Our IV's are changing lives. We have seen what it is doing to people in research with Coronary Heart Disease, and other inflammatory disorders.  We are witnessing the reversal of heart disease. I have been following what a few other physicians throughout the country have been doing with great results over the last two decades. These are doctors I respect and admire. Since the end results literally change lives, I am grateful that we provide these services so each one of our patients can have the best quality of life they deserve."
Maira tells us with excitement that Gruene House Med Spa has been growing not only in New Braunfels, but the number of patients that were coming in from San Antonio was increasing to the point where they decided to open Gruene House Med Spa in San Antonio.
November 5th, 2018 is the opening day of the Med Spa in San Antonio located in the heart of the medical center on Fredericksburg Road. Maira says, "What has enabled us to grow so quickly is the way we deal with our patients and the services that we offer. The demand is there, and we are grateful that we can help our increasing patient base."
While the patient population varies, the majority of patients are between 30 and 50 years old with an established lifestyle. "They are happy where they are in life and their profession, but they don't like the way that they look or feel," explains Dr. Shah.  "I am going to use myself as an example. Even though I eat healthily and work out every day, I had love handles due to my family genetics. CoolSculpting got rid of this. It's amazing what a simple process can do for your overall sense of well- being."
He continues, "It's how you-the patient -feels about yourself and what bothers you. What I focus on is what you think and what you want to do to look and feel better.  Since I have been working in internal medicine for over 15 years now, I have observed that not many physicians work as I do. I always want the people around me to be happy and I try to always change things around to ensure that each patient is very content with their consult and procedure. That matters a lot to me."
Dr. Shah is an artist in the medical field and he brings his natural artistic talents to Gruene House Med Spa on a daily basis. "I'm an artist with fillers and Botox. Each patient is a new canvas. I don't want people to leave my practice until I am happy with my work and this has created strong relationships with my patients and friends."
In regard to their personal life, Maira Shah elaborates, "We have been married for 20 years and we have two beautiful daughters. Persephone is 18 and Penelope is 14 years old. It's definitely been challenging to juggle parenting and balancing work and home life. But, we have always known that nothing comes easy and both our children have been very helpful and understanding. In fact, our oldest daughter cooks dinner for us on days we have to stay late at work and she is quite the chef."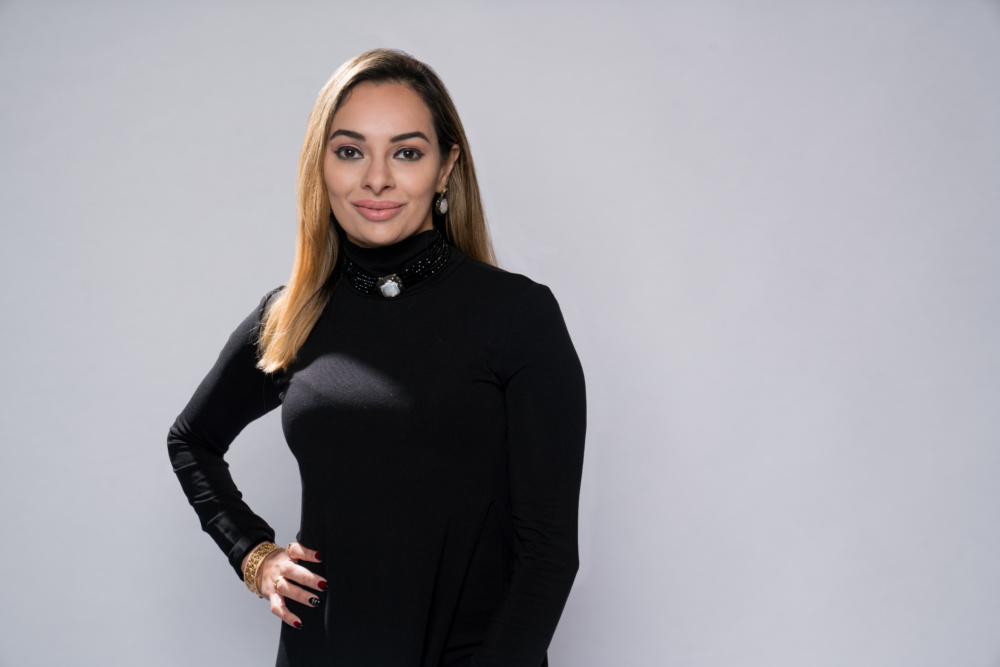 Maira explains that one of the most popular services Gruene House Med Spa does is Botox and liquid facelifts-fillers. "Most of our clients love the fact that a board certified medical doctor is the injector and that usually puts them at ease. We also have free consultations to inform our clients about the pros and cons of the procedure, so they know exactly what to expect. And Dr. Shah gives them suggestions on what may or may not look good based on his experience and expertise."
Dr. Shah attends two to three CME courses a year in both the United States and worldwide to stay up to date with the latest findings in the field. At the end of the day, the Gruene House Med Spa team has grown to be a family that helps their clients feel and look good. They provide information on good health habits, skin care and a pathway for a healthy way of living. Dr. Shah concludes, "We need a way to change our lifestyle, not only aesthetically, but from within as well. And that is what Gruene House Med Spa provides. It's all about feeling good and being happy with the way you look."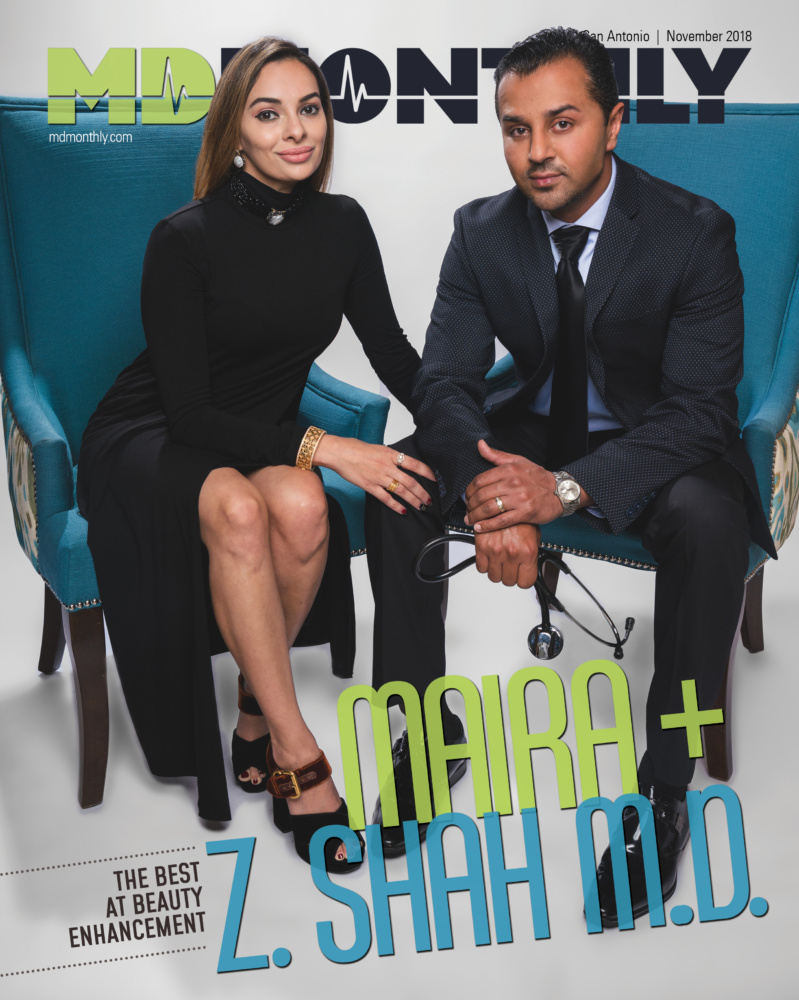 For more information call #830-312-4466
Visit-   http://www.gruenehousemedspa.com/
https://www.facebook.com/gruenehousemed/
New Braunfels
1433 Hanz Drive
New Braunfels, TX. 78130
Call #210-255-1400
San Antonio
4823 Fredericksburg Road
San Antonio, TX. 78229