She is a 2006 winner at Adult U.S. Figure Skating Nationals and lost 100 pounds on the ice
By Rudy Arispe
Dr. Eva Lopez has been reaching for the stars since the fifth grade when she knew she wanted to be a doctor. It's her cheery outlook on life and half-glass full attitude that rubs off on her patients and encourages them to remain optimistic in all their endeavors, especially as it pertains to their health and well-being.
"I'm a big believer in turning the negative into a positive," she said. "I tell my patients all the time to believe in themselves, and that they can achieve anything they want if they set their mind to it. Your attitude determines your altitude."
Dr. Lopez, who is board certified in internal medicine, joins HealthTexas Medical Group's San Pedro Clinic on September 3. Come meet Dr. Lopez during an Open House from 10 a.m. to noon Sept. 12 at San Pedro Clinic, 530 San Pedro Ave. 78212.
"I look forward to joining a 'family' of physicians and continue to provide preventive health care to patients, and educate them about better health through better medicine," she said. "If we can teach patients to focus on better lifestyles, we can have an impact on their health and wellness."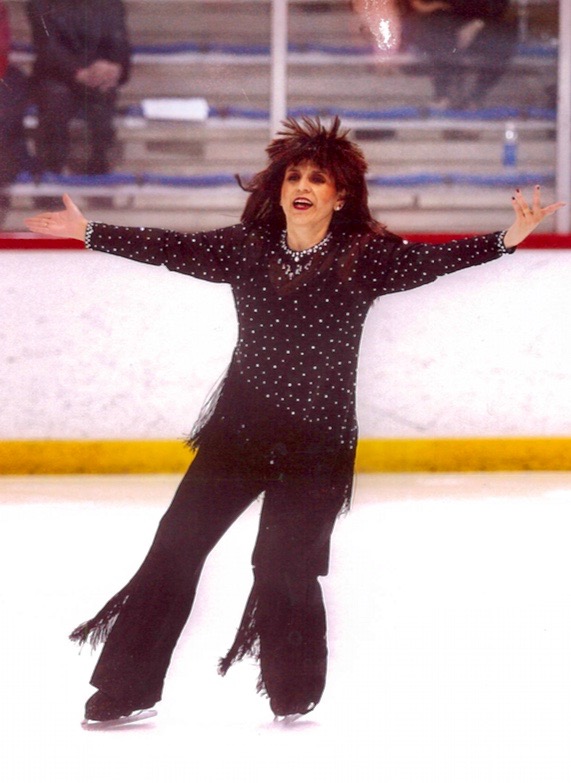 Dr. Lopez knows she can't expect her patients to follow doctor's orders if she doesn't practice what she preaches. So several years ago, she decided to be a role model to inspire her patients. However, she was overweight at the time and not exactly in the best of shape. It sparked a personal journey that led to a physical and mental transformation on the path to a healthier lifestyle. And how exactly did she achieve her goal?
She took up figure skating after enrolling her two daughters in classes at a local ice-skating rink. As she sat in the bleachers one day, watching them practice, she decided to step out of her comfort zone, take a risk, and sign up for an adult figure skating class. Eventually, she hired a coach and before long was competing as an amateur. In 2006, she captured fourth place in singles at the Adult U.S. Figure Skating Nationals. But the best was yet to come.
"I lost 100 pounds through figure skating," Dr. Lopez said. "Never in a million years did I think I would be skating on ice, but I was a couch potato before I took up figure skating. If I was going to tell my patients they needed to lose weight, I needed to lose weight first."
Dr. Lopez is also an altruist at heart. She leads medical missions with a group of doctors abroad, such as Costa Rica, to deliver free medical care to the poor and to those with no health care insurance. "It's important to give back to others," she said. "I'm blessed that I was able to become a doctor. I was adopted at age 12 and was encouraged to pursue my dreams. It's amazing to see how medicine is practiced in other parts of the world and to see the impact on people waiting for medical care."
Harkening back to her childhood when she aspired to become a physician, the South Side San Antonio native said it was through the example set by her father.
"My dad was an elder of a church, and he would visit the sick and the most vulnerable, and I would go with him," she said. "Then in elementary school, I did a report on the heart and got an A plus. Ever since then whenever I had to do a report, it was always about the liver or lungs, and it blossomed from there."
Dr. Lopez received her medical degree from the University of Texas Health Science Center at San Antonio. She completed her internship and residency at the University of Oklahoma Health Science Center at Oklahoma City.
And for all that she does today for her patients by encouraging them to aim for the moon and take good care of themselves, Dr. Lopez definitely deserves a gold medal.
HealthTexas Medical Group was established in 1994 by local physicians who recognized the need for primary care doctors to combine their passion, skills and resources to improve the health of the patients within the local community. Since then, HealthTexas has grown to include more than 60 healthcare providers in 16 primary care clinics in and around the San Antonio region all working toward that same goal.