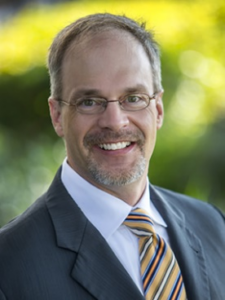 Primary Biliary Cholangitis, (PBC, previously known as primary biliary cirrhosis) is a chronic, serious, and potentially life-threatening liver disease. Progression of PBC is associated with an increased risk of liver cancer and liver-related mortality. iii iii. Stephen Harrison, Medical Director of Pinnacle Clinical Research, PLLC, and a study investigator in the RESPONSE Phase 3 clinical study, discusses the unmet need in PBC, and some of the current research efforts currently taking place to find additional treatment options for PBC patients.
What is PBC?
PBC is a chronic disease in which the bile ducts in your liver slowly degenerate. Chronic inflammation in the liver can lead to bile duct damage, irreversible scarring of liver tissue (cirrhosis), and eventually, liver failure. iv
The most common early symptoms of PBC are itching (pruritus) and fatigue, which can be very debilitating for some people. Other early symptoms include abdominal pain, nausea, poor appetite, weight loss, and arthritis.
It is estimated that 65 of every 100,000 women and 12 of every 100,000 men in the United States have PBC.vWhile this disease occurs predominantly in middle-aged Caucasian females, studies have suggested that PBC has a more aggressive course in individuals of Hispanic ancestry, and the proportion of Hispanic patients with PBC on the liver transplant waitlist increased from 10.7% in 2000 to 19.3% in 2014.viii
The Need for New Treatments for PBC:
Currently, there are only two pharmaceutical options, ursodeoxycholic acid (UDCA, or Ursodiol) and obeticholic acid (Ocaliva®), that have received approval from the U.S. Food and Drug Administration (FDA) and the European Medicines Agency for the treatment of PBC.
While these treatments are available, approximately 40% of people with PBC treated with UDCA have an inadequate response to the medication and approximately 50% of people with PBC taking Ocaliva®do not respond well to therapy and continue to have disease symptoms, even though they are taking medication.viii Therefore, people living with PBCstill have a need for additional therapies.
"While many patients have good outcomes with approved PBC medications, I know from my own experience that 40 to 50 percent of patients, depending on the medication, don't achieve their treatment goals or cannot tolerate their current treatment," said Dr. Stephen Harrison, "Continued research is needed to identify additional therapeutic alternatives that can provide PBC patients with safe and effective treatment of this serious disease."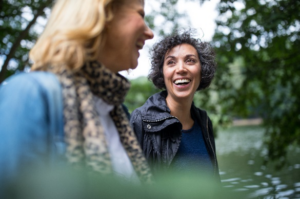 Importance of Clinical Trials in PBC:
Clinical trials are crucial to discovering new treatments that are safe and effective for patients suffering from diseases. "One of the reasons I'm proud to practice at Pinnacle Clinical Research, PLLCis its commitment to not only provide our patients with the best care possible today but also to help advance the science and clinical practice that can further improve outcomes for tomorrow's patients," said Dr. Stephen Harrison.
"Clinical trials are especially important in rare diseases, as there are usually fewer treatments available for these conditions, and these trials give patients the opportunity to receive a treatment that would potentially not otherwise be available to them," added Dr. Harrison.
The Phase 3 RESPONSE study (CB8025-32048) is currently enrolling eligible participants. This study is being conducted to learn more about the effectiveness and safety of seladelpar, a new investigational drug for the potential treatment of patients with PBC.
Are you Eligible to Participate in the RESPONSE Study?
To qualify for this study, you must have:
• Been diagnosed with PBC
•Taken ursodeoxycholic acid (UDCA) but haven't had adequate results or are unable to tolerate these treatments
• High alkaline phosphatase (ALP) levels
To learn more and to participate in the RESPONSE study, visit: www.pbcstudies.com
i Kaplan MM, Gershwin ME. Primary Biliary Cirrhosis. N Engl J Med. 2005;353(12):1261-1273.ii Kumagi T, Heathcote EJ. Primary biliary cirrhosis. Orphanet J Rare Dis. 2008;3:1-17.iiiLindor KD. Primary biliary cirrhosis. Hepatology. 2009;50(1):291-308. ivMayo Foundation for Medical Education and Research. (2021, September 29). Primary biliary cholangitis. Mayo Clinic. Retrieved November 4, 2021, from https://www.mayoclinic.org/diseases-conditions/primary-biliary-cholangitis/symptoms-causes/syc-20376874.vNational Institute of Diabetes and Digestive and Kidney Diseases. Definition & Facts of Primary Biliary Cholangitis. Updated March 2017. Available at https://www.niddk.nih.gov/health-information/liver-disease/primary-biliary-cholangitis/definition-facts. Accessed June 4, 2019.viNaylor P, Tama M, Goyal S, et al. Racial disparity in primary biliary cholangitis (pbc) patients seen in an urban academic gi clinic. Gastroenterol Hepatol Open Access. 2018;9(2):89-90. DOI:10.15406/ghoa.2018.09.00301viiCholankeril, G, Gonzalez, HC, et al. Increased Waitlist Mortality and Lower Rate for Liver Transplantation in Hispanic Patients With Primary Biliary Cholangitis. June 16, 2018. https://pubmed.ncbi.nlm.nih.gov/29427734/viii Invernizzi P, Floreani A, Carbone M, Marzioni M, Craxi A, Muratori L, et al. Primary biliary cholangitis: advances in management and treatment of the disease. Digestive and Liver Disease. 2017;49(8):841-846.