Generous Home Care Management, LLC is a leading home health care and pro-life hospice provider located in San Antonio, Texas. Their philosophy of shared beliefs is the foundation of Generous Home Care Management, LLC.
Jose Aguilar, President and Founder of Generous Home Care Management explains, "We believe in morals and acceptance of God. We believe healthcare must be transparent, safe, and responsible. We believe in our country, the United States of America, and its people. We believe that protecting life is the most important issue on earth. We believe the obsession with money ends lives, directly and indirectly."
It is quite obvious that Jose genuinely cares about each  patient and his words and actions are one in the same. Generous has made it their mission to defend the rights of the elderly by supporting the pro-life healthcare movement and philosophy for Hospice Patients and providing holistic care. Generous has taken a stand to show others the value of lives that society says are no longer vital or viable.
What is Pro-Life Healthcare?
If we take a step back, we can see that American society has taken a view of the elderly as a "burden". Since the inception of the Medicare Hospice Benefit in 1986, the number of hospice agencies in the United States has grown exponentially. There are many facilities, doctors and or nurses that have adopted unethical practices such as Euthanasia and assisted suicide to deliberately end a life. Generous protects the rights of the elderly by their willingness to do anything for their patients except deliberately end their lives or help them kill themselves.
"We believe in safeguarding the integrity of healthcare professionals. We believe patients have rights and we implement those rights. We believe in connecting hands that need employment with hands that need support. We believe in the pro-life movement and agree with the pro-life healthcare philosophy of the Hospice Patients Alliance and the Pro-life Healthcare Alliance. We believe our calling is to protect human life by working together. We believe this calling is given by our Heavenly Father.", said Jose. 
Generous was founded in 2013 as an idea on the back of a napkin. They listed their core ideology with the concept to bring back quality, integrity and professionalism to healthcare. They had a vision to bring the healthcare profession back to where it should be. They started by examining the "old style" of nursing back in the 1920s through the 1950s and found that the work ethic was strong and compassionate but was just missing the advancement of treatments, medications and care.
 "We are building on that and are upgrading and updating this ethic to today's practice.", said Jose.
Cecilia Aguilar, RN, Director of Nursing at Generous Home Health Care Management, and the wife of Jose Aguilar shared that they offer volunteer positions for hospice care and wonderful bereavement services for families, which extends to 13 months after the patient passes away. They help the families find their way or at least try to make it a bit easier for them to cope. In addition to the volunteers' efforts, each family is able to rely on the dedicated professionals at Generous Home Health Care LLC. 
The nursing curriculum at Generous keeps the patient at the forefront along with their family and loved ones. Generous provides a wide range of skilled nursing procedures and interventions to meet the health care needs of their patients. Cecilia stated, "We work side by side with physicians to provide optimum care, including evaluation, direct service, patient education, and consultation service." The hospice team is composed of physicians and nurses, social workers and chaplains, therapists and volunteers who join in the effort to provide holistic care that helps a person with a terminal illness live a comfortable and dignified life.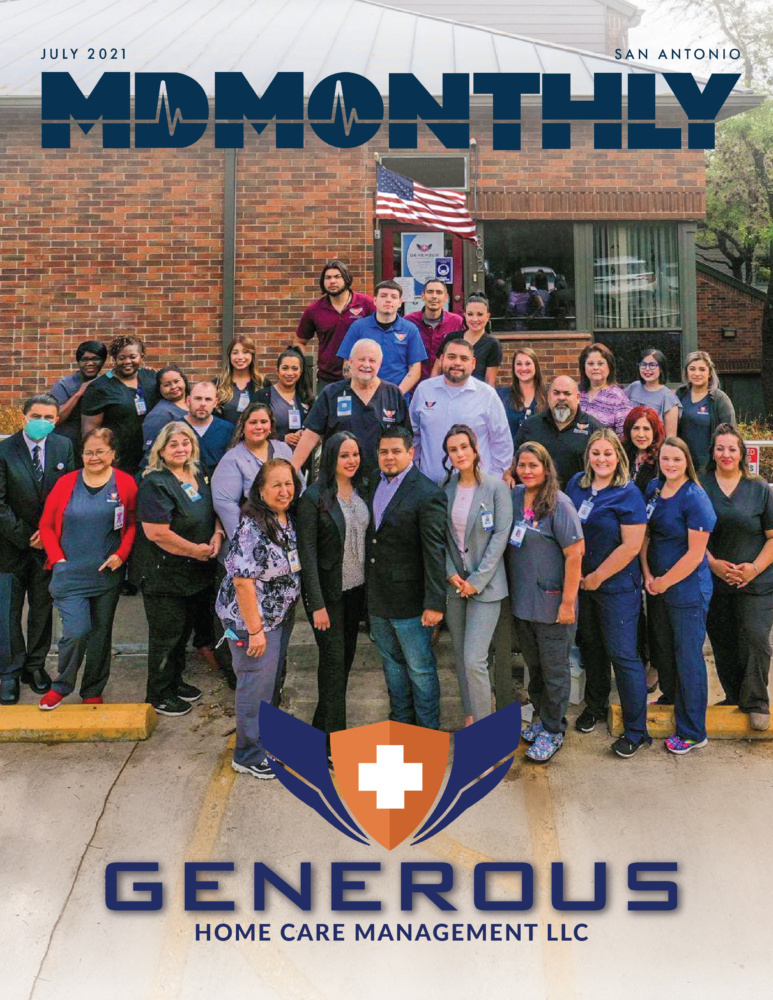 Cecilia elaborates on the Home Health Care Services provided by Generous, "We have nursing services with physical therapy, occupational therapy, speech therapy, nutritional counseling, and all this with the help and guidance of social workers, as well as CNAs. We have opened our provider services so that everyone can get the care they need. Whether it be Medicare, Medicaid, Private pay or VA coverage, we provide all of our services for any of the patients that need help." Generous finds that the primary reason that patients and their families find themselves so comfortable with their care is due to their philosophy.
Social Worker Mike Lyons said, "I enjoy working with the people that come to us and their families. I enjoy finding ways to help make a person's final days the best that they can be."
Generous is transparent about every aspect of care and seeks to safeguard each patients' well-being and life by serving them responsibly. They believe that a health care system should allow the voice of each patient to be heard in regards to their care. Generous Home Health Care's mission is to restore the broken relationship between healthcare professionals and the community. Lyons stated, "It's not as much a place… but rather an idea that has given meaning to my life."
Generous aims to restore the broken relationship between healthcare professionals and the community, protect patients from predatory financial health care practices and earn a certified reputation one patient at a time. The healthcare facility is not only founded on ethics and compassion but on faith and belief that it is our duty as humans to care for the elderly and sick.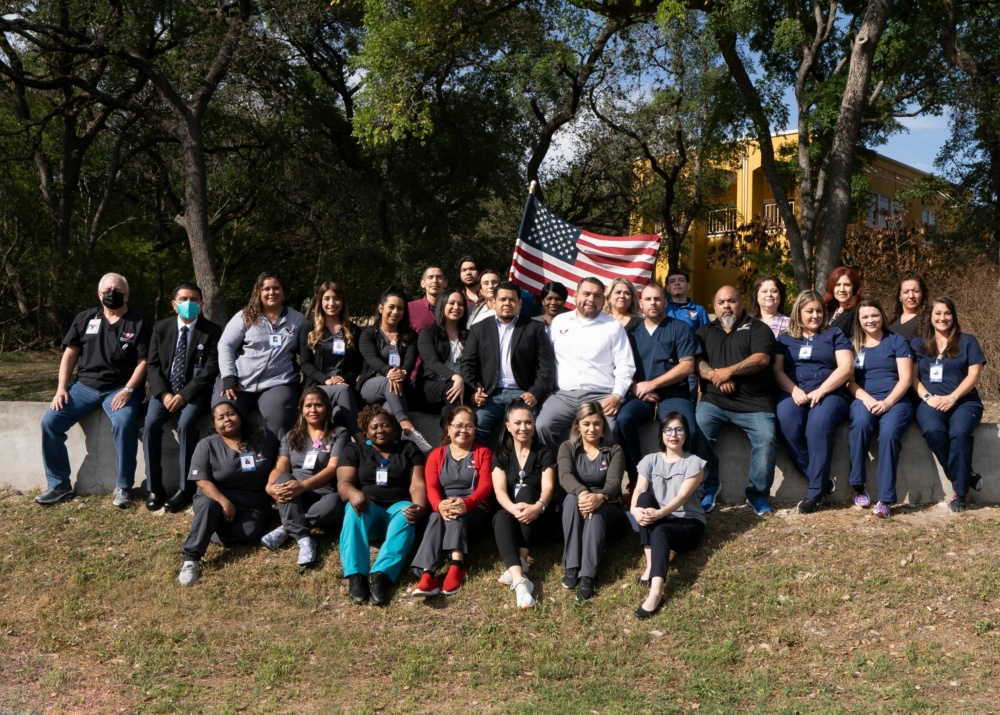 Vice President Edgar Jimenez, shared this verse, "Each of you should give what you have decided in your heart to give, not reluctantly or under compulsion, for God loves a cheerful giver.  And God is able to bless you abundantly, so that in all things at all times, having all that you need, you will abound in every good work. – 2 Corinthians 9:7–8."
Jimenez feels that the generosity Generous Home Care Management gives with finances, time, and talent toward the work of the kingdom of God is based on God's generosity toward them. Jimenez said, "We understand we are stewards of His good gifts and so we freely give them back to Him."
It is understandable how the "Generous" was placed in the company's name. The Aguilars and their team genuinely care about their patients and show kindness and compassion to all of the people that are being taken care of by Generous Home Health Care Management. And as Jose Aguilar said, they will be there for you because they care and do not want anyone to be alone.
For more information – Please call # (210)-239-5056.
Visit   https://generoushomecare.com/