Jennifer Walden. MD, FACS
Dr. Jennifer Walden is a Board Certified Plastic Surgeon by the American Board of Plastic Surgery and is formally fellowship-trained in Cosmetic Surgery. She relocated her busy cosmetic surgery practice from New York City to Austin, Texas so that her twin boys, Houston and Rex, can be raised near their family. Dr. Walden is an active member of the prestigious American Society for Aesthetic Plastic Surgery; she is also a member of the American Society of Plastic Surgeons and is a Fellow of the American College of Surgeons. Dr. Walden currently serves on the Board of Directors for the American Society for Aesthetic Plastic Surgery (ASAPS) and is the Commissioner of Communications for ASAPS as well. Since 2014, she has been recognized as one of Texas Super Doctors, as seen in Texas Monthly. In 2016, Dr. Walden was honored to be selected for membership into the American Association of Plastic Surgeons, an invitation-only academic society known as "the highest medium of recognition in the field of plastic surgery as evidenced by the contribution of its individual members". Walden now owns her own business, Walden Cosmetic Surgery Center, and operates in her own fully accredited office operating suite at Westlake Medical Center, where she and her team are dedicated to maintaining the highest standards of patient safety. She also has privileges at the Hospital at Westlake Medical Center, Seton Hospital, and Hill Country Memorial Hospital in Marble Falls, where she often has a satellite cosmetic surgery clinic. As one of a very small number of board-certified female plastic surgeons in Texas formally fellowship-trained in cosmetic surgery, Dr. Walden is an advocate for women's health, empowerment, and autonomy throughout all aspects of life. She is glad to have returned to her native Texan roots, bringing her Manhattan aesthetic surgery practice to Austin to provide care with a feminine touch.
---
Monica Brant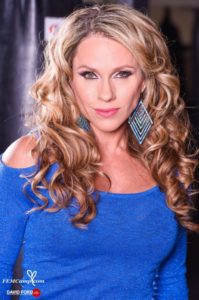 Since her first appearance as a cover girl for Muscle & Fitness Magazine in November 1994, Monica has gained momentum and remains at the top of the female fitness world, evident by her unprecedented national and international magazine exposure. Certified through ISSA and an IBNFC Nutrition Coach, Monica travels worldwide sharing her passion for health and fitness through both guest appearances and her personal women's fitness events, F.E.M. Camp™ founded in 2004 & Body & Soul & Women's Retreat founded in 2016. Competitively, Monica obtained highly sought after titles, IFBB Fitness Olympia Champion (1998) and WBFF World's Pro Figure Champion (2010 & 2013) as well appeared on stage for 23 years between 'Fitness & Figure' Competitions. After taking 3 years off, Monica went to the UK to connect with European fans and compete at the PCA Championships winning the Overall Women's Championship Figure category! Monica is a fan of many types of training (not only for herself but also her clients) and has kept sprints in her program for 25 years, which led her to train competitively in the USATF Master's program where she earned 'All American Awards.' Also earning her the top three spots of her age group in the USA for races; 100m, 200m and 400m. Besides physique type training and sprints, she has tackled Obstacle Course Racing and American Ninja Warrior training. Currently, she resides in TX with her high school sweetheart and beloved Doxie and continues to bring awareness of great health and wellness to people all over the globe!
---
Dr. Lisa Martén, M.D.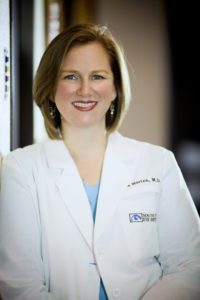 Lisa Martén, M.D., is Board Certified by the American Board of Ophthalmology with advanced fellowship training in Cornea and Refractive Surgery. Dr. Martén received her undergraduate degree from Tulane University. Immediately following her bachelor's degree, she attended their School of Public Health Tropical Medicine where she secured a Master's Degree in Nutrition. Dr.Martén completed her education at Tulane by earning a Medical Degree in 2001. During her studies, she won the AMA Foundation Leadership Award for her work as the president of the Latin American Medical Student Association. After completing her internship, Dr. Martén came to San Antonio for her Ophthalmology residency at the UT Health Sciences Center where she now serves as an assistant clinical professor. Dr. Lisa Martén is currently the medical director and owner of the South Texas Eye Institute in San Antonio. The institute holds the accomplishment of the first clinic in San Antonio to perform Lasik. Dr. Martén serves as adjunct assistant professor for the University of Incarnate Word Optometry School and works with their residents on a weekly basis. She has been selected as America's Top Ophthalmologist with special mention in Cornea and Refractive Surgery, and one of San Antonio's Top Doctors. Dr. Martén is also proud to be the official Eye Care Provider and Lasik Surgeon for the San Antonio Rampage AHL Hockey Team. Born in New Orleans, LA and raised in San José, Costa Rica, Dr. Martén's unique combination of cultures allows her to bring her patients quality care and the best service in their native language. Her patients value her dedication and the time she takes to explain eye conditions and their treatments. Visit her website HERE. https://www.southtexaseyeinstitute.com
---
Paul Nguyen, MHA
Paul Nguyen is the President and CEO for CommuniCare Health Centers. His career as a healthcare administrator spans over 25 years in both inpatient and ambulatory services, with focuses on being the healthcare provider of choice and best place to work. Paul's healthcare administration background includes leading several inpatient units and ambulatory care centers in level I trauma centers and critical access hospitals. He is a recipient of the 2015 San Antonio Business Journal Healthcare Heroes Award in the category of Outstanding Healthcare Executive and serves on various Governing and Advisory Boards including Healthcare Access San Antonio, Community First Health Plans, Hallmark University, Texas Institute of Graduate Medical Education and Research, BBVA Compass Bank, and the University of the Incarnate Word Master's in Healthcare Administration Program. Paul Nguyen has a Bachelor's Degree in Social Psychology from Park University and a Master's Degree in Healthcare Administration from Webster University.
---
Dr. Charles Bailey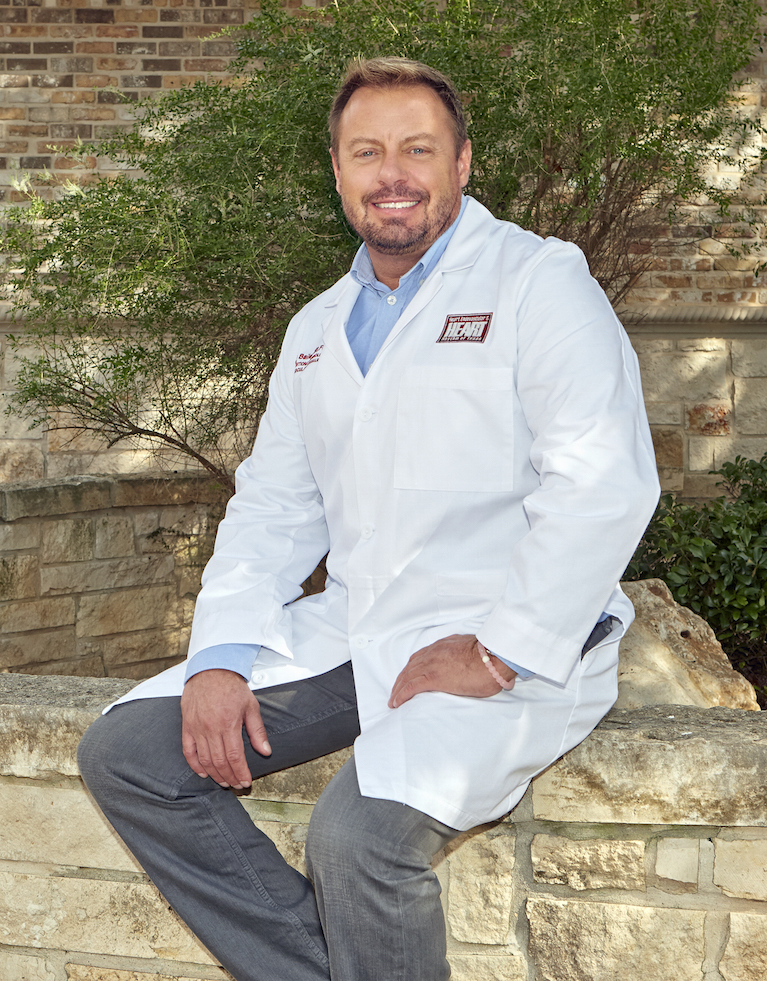 Born in Seville, Spain, Dr. Charles Bailey graduated with honors from the University of North Carolina's medical school where he studied internal medicine because it allowed the most options for the future possibility of pursuing a sub-specialty. Dr. Bailey decided to continue his training, and after his three years of residency, he taught for a year as chief resident. Throughout his years, Dr. Bailey has truly done it all. He worked in EMS before attending medical school, and he practiced sports medicine at Arizona State University and at the University of North Carolina-Chapel Hill. Coupled with this, he spent a year in Greenville, South Carolina as a hospitalist. Hospitals across the nation have benefited from Dr. Bailey's efforts to establish cohesive continuity between medical departments and practitioners. From North and South Carolina to Wisconsin, Arizona and ultimately Texas, the effects of Dr. Bailey's vision have followed him from coast to coast. Texas is Dr. Bailey's newest choice as the perfect place to build on his vision for a number of reasons. In Texas, Dr. Bailey initially started out in New Braunfels with the CHRISTUS Health System. After establishing the first Center for Peripheral Vascular Excellence, Dr. Bailey decided to leave CHRISTUS, seeking to establish a change in the face of medicine with his burgeoning practice, Heart Endovascular and Rhythm of Texas (HEART). Dr. Bailey's practice, HEART PA, is based on the belief that the sum is greater than the total individual parts. A mainstay of his practice is the opportunity for patients to have a relationship with their individual physician while at the same time having the guarantee that any of the physicians in the group are able to perform the exact type and level of care for all patients who are a part of HEART PA. Offering the full gamut of cardiac specialization, with available diagnostic testing, and conveniently located across the street from Methodist Stone Oak's state-of-the-art facility, HEART PA has set the scene to change the face of medicine as we know it.
---
Dr. Richard R.M. Francis, M.D. MBA, FRCS Ed., FRCS Ed. (Tr & Orth)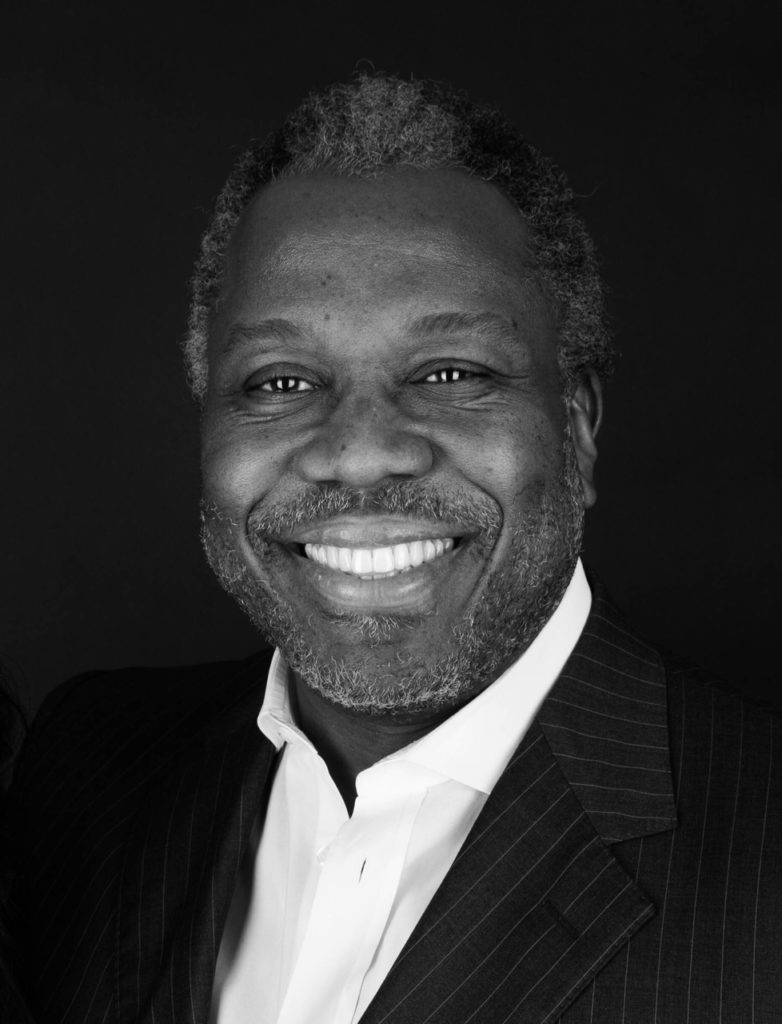 Practicing medicine for nearly two decades, Dr. Richard Francis was educated at the University of the West Indies, the Royal College of Surgeons of Edinburgh and Baylor College of Medicine. He is board certified in orthopedic surgery by the Intercollegiate Specialty Board of the Royal Colleges of the United Kingdom, and he is a diplomate of the Intercollegiate Specialty Board in Trauma and Orthopaedic Surgery (UK). He has been a fellow of the Royal College of Surgeons in Edinburgh since 1995, and he provided four years of service as an assistant professor with the University of Texas where he was responsible for training residents and fellows in the field of spinal surgery. Additionally, Dr. Francis successfully completed a postdoctoral fellowship in spinal surgery and is currently an active member of North American Spine Society and Scoliosis Research Society. Dr. Francis is one of few spine surgeons capable of performing surgeries on children as well as adults, and he prides himself as one of the first surgeons in the nation who was asked to perform artificial disc replacement and use robotic assistance in spine surgery. Since founding Spine Associates in 2003, he has built a considerable reputation by maintaining a conservative approach to treating all spine conditions in both children and adults. He has made it his goal to stay at the forefront of technology while maintaining a personal connection with patients and their families.
---
Dr. Constance M. Barone, M.D.
San Antonio-based plastic surgeon Dr. Constance M. Barone has led a remarkable career with expansive experience in numerous areas of plastic surgery. A board-certified plastic surgeon, Dr. Barone has devoted her career to helping people look and feel better, while providing them with the safest, most technologically advanced care possible. With over 25 years of experience, Dr. Barone has garnered countless honors and awards, including being named in the Top 5% of America's Most Honored Professionals, and most recently, being recognized as one of America's Top Surgeons for 2016 by the Consumers' Research Council of America. Naturally, her extraordinary career and laudable accomplishments have made her highly revered throughout the world as a surgeon, teacher, author, and innovator of some of the most state-of-the-art medical techniques used today. Dr. Barone is one of the few plastic surgeons in the U.S. who is skilled in transumbilical breast augmentation, and she prides herself on her ability to perform an array of cosmetic enhancement procedures. Dr. Barone also regularly continues her education in various fields of medicine. She has dedicated herself to constantly learning new methods, techniques, and technologies to further her skills and offer patients the best care possible. Dr. Barone is proud to serve the residents of San Antonio and communities throughout the great state of Texas.
---
Dr. Jacqueline Marie Phillips
Dr. Jacqueline Marie Phillips is an internal medicine physician who has been practicing in Corpus Christi since 2011. She is currently employed as Associated Program Director of the Internal Medicine Residency at CCMC Bay Area and Doctor's Regional Medical Center, and as a primary care physician at the Amistad Community Health Center where she focuses on delivering primary care to indigent, underinsured and self-pay patients. Dr. Phillips earned her Bachelors of Science in Biochemistry and graduated from the Honors Program at Seton Hall University in New Jersey. She then attended The Lake Erie College of Osteopathic Medicine in Pennsylvania where she was awarded Doctor of Osteopathy. She completed her residency at Jersey Shore University Medical Center in New Jersey, and afterwards relocated to Corpus Christi to become part of medical academic education as a hospitalist. Her work in medical education has included serving on the Continuing Medical Education Committee with Texas A&M Health Science Center, as well as on the planning committee for the 2nd Annual Tropical and Infectious Disease Symposium. She has also served as Director of Academic Education for the Internal Medicine and Family Practice Residency programs at CCMC. Within The Amistad Community Health Center, she has aided in implementing programs in conjunction with Baylor Medical Center – Houston, for treatment of indigent/underserved patients for Chronic Hepatitis C, HIV, infectious disease, etc. via ECHO programs. She has also organized a "Women's Empowerment Conference" with collaboration of 361 Mom Chat and UTHSC-SA, and multiple fundraising opportunities for Amistad CHC, as well as the American Cancer Society. She has also been awarded Resident Educator of the Year and Corpus Christi 40 Under 40.
---

Dr. Michele Bishop, DDS
Dr. Michele Mire Bishop graduated from the University of Texas at San Antonio in 1996 with a Bachelor of Science and from the University of Texas Health Science Center at San Antonio Dental School in 2000 with her doctorate. Following graduation she worked primarily in Public Health in the state of New Mexico dedicating her time to serving those who have many needs but few resources to have them addressed. She was named one of the top Public Health dentists in Albuquerque. Dr. Bishop was the clinical dental supervisor for First Choice Community Healthcare and served as the faculty liaison for the dental residency program at the University of New Mexico. In 2010, Dr. Bishop moved home to Texas and worked for Methodist Healthcare Ministries providing dental services to low-income families and the uninsured in South Texas. Now as the owner of Ingram Hills Dental, Dr. Bishop has taken the opportunity to expand her ability to serve the community. Dr. Bishop is an active member of a local Spears study club and STARS study club participating in over 60 hours a year in continuing education. As a member of the Texas Dental Association, the local chapter of the San Antonio District Dental Society, and the American Dental Association (ADA), she routinely participates in meetings that highlight issues that directly affect the people of San Antonio. Dr. Bishop has served on the Delta Dental of New Mexico board of directors since 2005 and is the immediate past chairman of the board.
---

Janet Montagne
Janet is the owner and Chief Executive Officer of River City Hospice, an agency providing compassionate care to the terminally ill and their loved ones, with 10 locations in Texas and one location in Idaho. Janet has over 25 years of experience in the healthcare industry where she has held many roles including Chief Operating Officer and business owner. Janet is a member of the Alzheimer's Association, LiveWell Women's Conference, Anayat House, Julie Rogers "Gift of Life" Program, American Heart Association, American Cancer Society and Leadership Southeast Texas. In addition, she is affiliated with numerous professional organizations such as Texas Association of Home Care, National Association of Home Care & Hospice and Texas & New Mexico Hospice Organization. Janet is married to David Montagne; they have four grown children and five grandchildren. In her free time, Janet enjoys spending time with her five grandchildren, traveling, reading, and involving herself and her company in community wide and national charity events.
---

Dr. Salim Surani, MPH, MSHM, FACP, FCCP, FAASM
Dr. Salim Surani currently works as the Director of Medical Critical Care services at Christus Spohn Hospitals-Corpus Christi. He serves as Associate Professor of Pulmonary, Critical Care & Sleep Medicine at Texas A&M University and University of North Texas. He also serves as the program director for Pulmonary & Critical Care Fellowship Program at Bay Area Medical Center, Corpus Christi. He has done his fellowship in Pulmonary Medicine from Baylor College of Medicine, Houston Texas. Dr. Surani has done his Masters in Public Health & Epidemiology from Yale University and Masters in Health Management from University of Texas, Dallas. Dr. Surani also currently serves as secretary of THE CHEST Foundation. Dr. Surani has authored more than 100 articles in the peer review journals, and has written several books and book chapters. He is involved in teaching residents for almost two decades. Dr. Surani serves as an associate editor for current respiratory medicine review & critical care and shock. He also serves as ad hoc reviewer for more than 20 journals. He has served as a speaker in several regional, national and international scientific conferences. Dr. Surani serves as Thursday morning health segment for Channel III news Corpus Christi. He has also served in committee for several national organizations and has received several community and teaching awards. Dr. Surani is also the founding president of It's Your Life Foundation, a community educational foundation.
---

Cynthia Huchingson
Cynthia is President of CynEX Consulting, a business healthcare consultancy based in Austin, Texas. The "ex" in CynEX stands for execution, and Cynthia works hands-on within medical practices to fully execute the key business initiatives she strategizes, plans, and operationalizes with physician owners and business leaders, ensuring the practices actualize the results that they plan.
Ms. Huchingson holds a Bachelor of Business Administration from Texas A&M University – College Station and an executive MBA from the prestigious McCombs School of Business at the University of Texas at Austin, where she received the Dean's Leadership and Service Award, given to an MBA graduate for exhibiting exceptional leadership and providing a significant contribution to the program. She has held multiple critical roles within medical practices, including both development director and COO. Cynthia is an accomplished speaker and presenter experienced in delivering mission-critical information to all organizational levels, key stakeholders, and the public, in person and also via radio and television.
Ms. Huchingson was recognized with a Paul Harris Fellowship in 2000 for her support of foreign education and humanitarian programs, and she continues to pursue her passion for others within the community. Cynthia formerly sat on the Advisory Board for Lilly Oncology and currently sits on the national advisory board for tech start-up Wisewear, Inc. and the Board of Directors for Healthcare Businesswomen's Association-Austin.
---

Dr. Nicholas P. Nilest, PT, DPT
Dr. Nicholas P. Nilest PT, DPT, is the CEO of Corpus Christi Rehabilitation Hospital. Originally from Louisville, KY, Nick earned a Bachelor's degree in Health Sciences and a Minor in Biology at Bellarmine University. He continued at Bellarmine to receive his Doctorate of Physical Therapy. Nick is also Neuro-IFRAH certified to treat and manage adults who have suffered a brain injury or stroke. Nick started with Ernest Health in 2008 at Laredo Specialty Hospital as the Director of Therapy Operations. In 2014, Nick relocated to Corpus Christi Rehabilitation Hospital as the COO and in 2015 moved into his current role as CEO. Nick is deeply involved in the Corpus Christi community and is currently a member of the Leadership Corpus Christi Class 44; a member of CC 40 under 40; sits on the board of the American Heart Association and for the Big Brothers Big Sisters Program; is a content contributor for Nside magazine; is a member of the Corpus Christi Chamber of Commerce; a Rotarian; a member of the Young Business Professionals; a participant, supporter, and sponsor for the American Cancer Society, It's Your Life Foundation, Children's Advocacy Center, The Gulf Coast Humane Society, and the Christus Foundation. Nick is also the previous founder and CEO of Nilest Physical Therapy PLLC.
---

Dr. Kasi Howard
Dr. Howard is the Executive Director of Innova Recovery, a telehealth trauma treatment program. She is a Texas native and Baylor graduate who moved to San Antonio in 2009 for her pre-doctoral internship. After many years of working with at-risk and adjudicated youth, she began her transition to specialize in eating disorders and trauma. Dr. Howard has been intensively trained in Eye Movement Desensitization and Reprocessing (EMDR), Dialectical Behavior Therapy (DBT), and Interpersonal Therapy. She has developed several group curriculums, including an educational support group for spouses and significant others of those who suffer from mental illness. She believes in the importance of engaging family in treatment. Dr. Howard served as President of the Bexar County Psychological Association. She has also taught at Trinity University and is passionate about promoting the field of psychology.
---