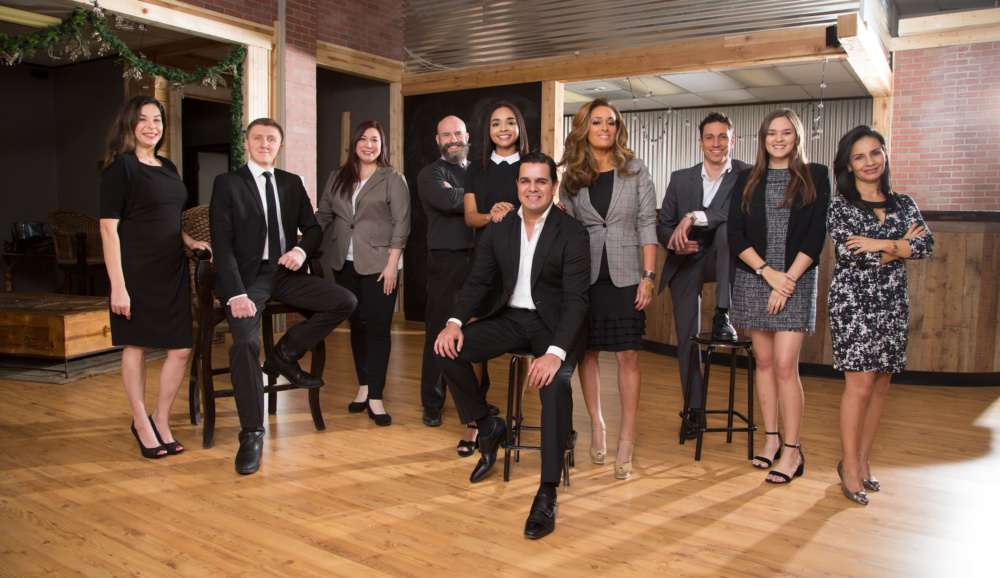 Eliot Garza – Publisher
Eliot Garza has been in the business of shaking hands since he was a toddler. Sharpening his business and people skills while his father Elmo Garza took him on sales calls in the small town of Alice, the foundation was set for what has become an expansive and rewarding career in media. Eliot now leads the way for MD Monthly — the only statewide, retail medical publication in Texas and a nationwide, all-digital medical publication, respectively. Working for his clients through advertising and unique marketing opportunities and spending time with his daughter Ellie is what brings him professional and personal satisfaction.
---

Jessie Moore – Project Manager
A true Texan, Jessie is a San Antonio native and currently based out of the greater Alamo city! She graduated with a Bachelors degree from the Walter Cronkite School of Journalism and Mass Communications, and a minor in Special Event Management from Arizona State University!
In addition to writing, creative branding and project management, she has a passion for giving back to the community and spends ample time with organizations whose mission is to impact the lives of others. Being an active member with the Junior League of San Antonio, San Antonio Association of Hispanic Journalists, Mayors Fitness Council, and 300 Seconds non-profit has allowed her to connect with people from all over San Antonio. In Jessie's free time you can catch her on a bike, teaching indoor cycling or reading a self-development book!
---
Sarah Washington – Assistant Project Manager
Sarah Washington is a native to San Antonio, Texas. She is currently attending the University of Texas at San Antonio, where she is working towards a Bachelor's degree in Business and Marketing. She is passionate about her position with MD Monthly, and continues to grow and learn more each day!
Aside from her work with MD Monthly, she is highly involved with clubs and organizations at UTSA. She is an active member with Zeta Tau Alpha, and has held positions within the organizations. In her free time, she can be found preoccupied by her hobbies, which include: Hiking, painting, or reading!
---
Rebekah Washington – Account Executive
Patrick Guerra – Account Executive
Kristy Pierce – Digital Marketing Coordinator
Jaime Gage – Digital Marketing Coordinator
Aurora Balderas – Senior Graphic Designer
Trinity Greer – Photographer/Videographer