By Monica Brant
Often people forget to make time to take care of themselves, especially women. I wanted to create an inspirational weekend for women – away from all the hustle and bustle of everyday life. The Body & Soul Retreat is an opportunity to do just that.
This is not your average boot camp, instead I prefer to refer to it as a retreat. All women, no matter age or skill level, are welcome. We leave nobody behind. It's not a competition, but a fun opportunity to experience new things.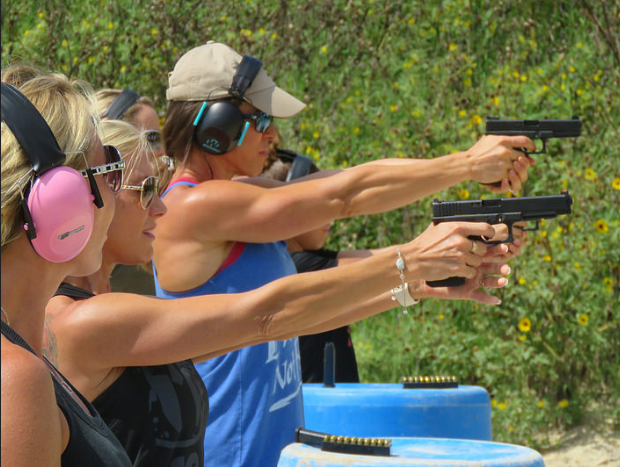 The Body & Soul Retreat is a dynamic compilation of all the things I love and practice myself. It is an opportunity to get to know one another and develop lasting relationships. The retreat starts at the 40-acre ranch in Spring Branch (right outside of San Antonio) called Power Park Fitness owned by one of my personal trainers and American Ninja Warrior competitor, David Yarter. We will walk and jog the outside of a two-mile course, lovingly called the 'Green Mile', that includes nearly 30 obstacles. Completing this course will challenge not only their bodies, but their minds as well. After a short break from the outside course we will conquer the American Ninja Warrior training facility inside.
Something unique about the Body & Soul Retreat is the opportunity to partake in a Women's Gun Safety & Handling two-hour session. The 2nd Amendment of the U.S. Constitution has caused quite a stir, and it is my opinion that women should take the initiative to learn the basics of gun safety. Together, we will practice safe gun handling and spend some time on a privately owned shooting range, Garrison Arms, owned by Jeff and Holly Martin.
"My goal is that the attending women will leave the retreat with refreshed souls and full hearts."
Through many years of competitive running I have developed a passion for sprinting that I love to share through this retreat. As part of the weekend, I go over fundamentals and give the ladies a chance to show off their own skills. I've also invited my good friend and motivational speaker, Melissa Weathersby, to the retreat. She will conduct a nutritional body and soul connection session where each of us will speak on the benefits of having a healthy body and soul. Over the years, it has become evident to me that we can't gain strength in our bodies without spiritual growth. Melissa uses biblical principles to teach practical life skills for women in every area of life.
My goal is that the attending women will leave the retreat with refreshed souls and full hearts, and they will be motivated to tackle their next endeavours head on with some newly-gained ammunition.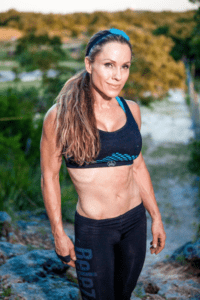 My next retreat will be February 4-5 and I will host another sometime in August. For more details please see www.monicabrant.com/bodysoulretreat.
Military, Student & Group discounts are available.
12 and older are welcome to attend with a guardian
Sponsored by my good friends at:
EggWhites International www.eggwhitesint.com/likes/monicabrant
Play Again Now www.playagainnow.com
Paleo Zone Food Service https://www.eatology.co/