Dr. Mario A. Martinez
By Jody Joseph Marmel
After speaking with Dr. Martinez, I realized what an amazing journey he has been on throughout the years and what an incredible man he is to have made it to where he is today in Corpus Christi. He certainly took the "road less traveled" and perhaps this is one of the many reasons why he is such a wonderful doctor, a talented artist, and a very entertaining and intelligent man.
Born in Corpus Christi, Dr. Martinez' father was in the Navy, and the family moved all over the country. Dr. Martinez even lived in Rota, Spain. "Both my mother and father were from Texas, but since my father was in the Navy, we moved around a lot. We lived in San Francisco, Virginia, New Jersey, and I lived in Spain from the time I was seven until I was ten years old," explains Dr. Martinez. After his father retired, he started tenth grade in McAllen, Texas and graduated from high school there in 1979.
After attending college for two semesters, Dr. Martinez dropped out, and he opened a convenience store in Raymondville, Texas at the age of 23. Three years later, he opened a store in McAllen. Due to increasing marital strife, "In 1987, I took a 20 dollar bill from the cash register at my store and a quarter for the phone, and I took off walking."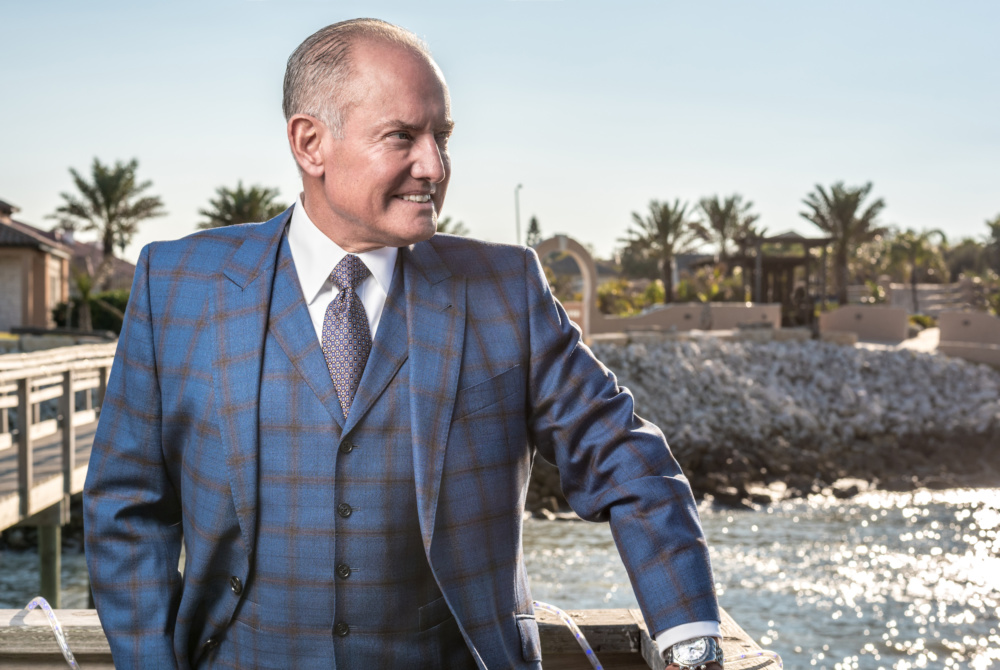 He hitchhiked to Harlingen to his grandmother's house. "She loaned me 160 dollars and I caught a bus to Dallas. I had two high school friends that lived there. I called one of them, and he picked me up at the bus station." With 110 dollars to his name, Dr. Martinez got a job as a waiter while he was trying to figure out what to do with his life. "I wanted to go back into business for myself, and I had no intentions of going back to school."
Having been an artist most of his life, Dr. Martinez opened a silk screen printing and design company. "I made signs, printed tee shirts, designed business logos, and a lot more." Dr. Martinez continues, "I got married in Dallas for the second time, and my wife at the time, happened to be from Corpus Christi. She was very close to her family, so we visited Corpus Christi often. When my wife got pregnant with our first child, I decided I was going back to school. Little did I know that our daughter would be born one year and 13 days after the birth of our son."
His father was an inspiration to him. "When my father retired from the Navy at the age of 41, he went back to school with the GI Bill and eventually received his PhD in history." Dr. Martinez said, "I was so proud of him and I wanted my kids to be proud of me too."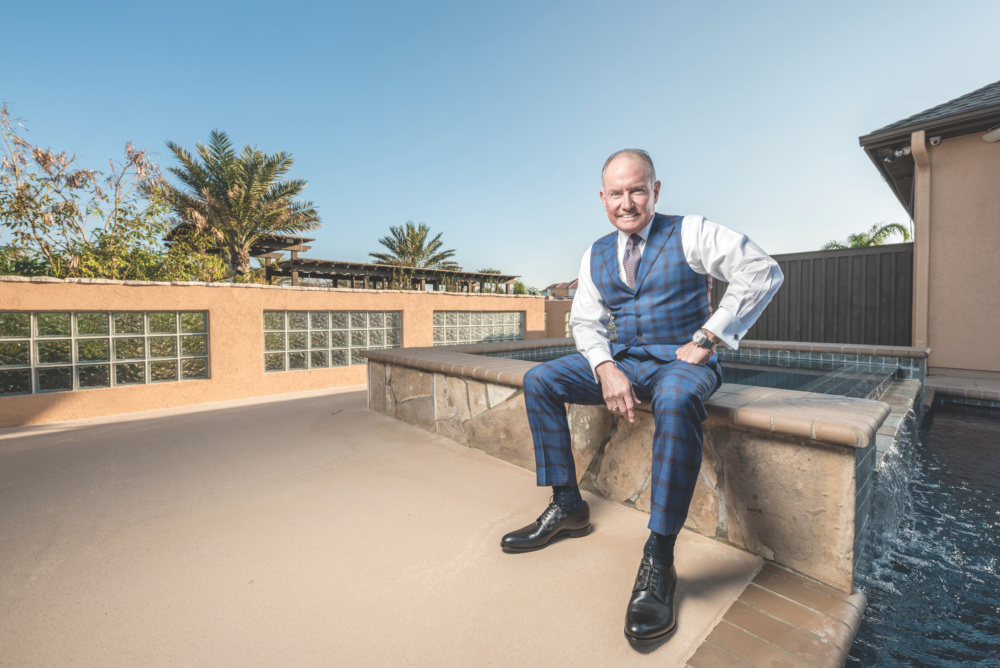 "Because of my art background, I thought I would become a landscape architect or a computer science major. In 1994, I returned to college and I was still a freshman. One of the first courses I took was psychology. My professor distributed a hand-out that was titled 'The Most Respected Professions'. At the top of the list was physician. I thought that if that was the best thing I could be, I would do that. I would be doing something that was helping others, performing a great service for the community, and providing my family with financial security. I was 34 years old at the time. Friends and family thought I was a bit crazy. I persevered because I felt this was my calling."
Dr. Martinez was a biology major with a minor in chemistry. He worked full time while he attended Texas Woman's University because he had a family to support. Not only did he work fulltime throughout college, but Monday through Thursday he had to take care of his two infant children because his wife traveled a lot for work. "After I put them to bed, I would hit the books. I knew I had to make straight A's to make it into medical school. Even though I was always exhausted, I kept thinking; what if I don't get into medical school? When I got discouraged, I would watch my children sleeping. I looked at them and knew I had to keep on going. I wanted them to have a better life than I did, and that is what motivated me. I had to succeed." And Dr. Martinez certainly did succeed in more ways than one.
At the age of 39, Dr. Martinez started medical school at the University of Texas Medical Branch at Galveston. He also completed his residency there. He became board certified in Internal Medicine and did research in renal disease and hemodialysis. Dr. Martinez has written scientific papers on these topics for several medical journals and presented his research at professional conferences. He has also done research in genetics and depression while he was in college.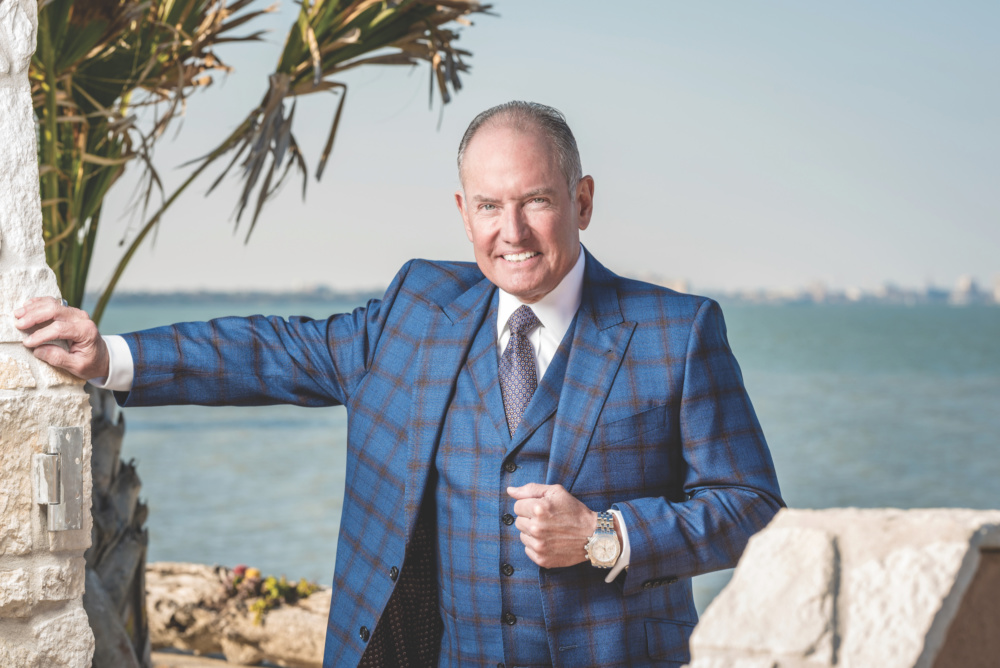 He was 43 by the time he completed medical school. Dr. Martinez thought he would move back to the Dallas area when he finished his residency. He was halfway through his third year of his residency, and he had to make a commitment as to where he would be permanently moving and setting up a practice. Dr. Martinez said, "I was driving home from the hospital one night, and I was praying. I asked God to guide me to where he wanted me to set up my practice. At that very moment, the Robert Earl Keen song, 'Corpus Christi Bay', came on the radio. I walked into my house and told my wife that we were moving back to Corpus Christi. That is why I moved back to Corpus. The message was loud and clear."
Throughout medical school and residency, Dr. Martinez invested in real estate in Galveston. The market was at an all-time high when he sold his properties in Galveston. He then moved back to Corpus Christi and used most of the profits from his real estate ventures to build his main office on Saratoga Blvd. Dr. Martinez bought the land and designed the building himself. He put together a construction company to build the building. It took a couple of years for the building to be completed. Meanwhile, he rented a portable building from Christus Spohn, and he started seeing patients.
He is an internist and now he has a huge practice in internal medicine consisting of four internal medicine offices and a med spa. The name of his medical practice is Primary & Diagnostic Medical Centers of Texas. His Renew Med Spa, is at his 11,000 square foot building on Saratoga Blvd.
The focus of his medical practice is preventative medicine. He explains, "I try to identify patients that are at high risk of having a heart attack or stroke. I then send them to the appropriate specialist so that a catastrophic event like that never happens. I also seek to diagnose conditions early, such as cancer. This way, the patients' chances of survival increases. In my med spa I also help people look and feel better about themselves." Dr. Martinez is usually listed as one of the top volume injectors of BOTOX, fillers and Eurothreads in the nation.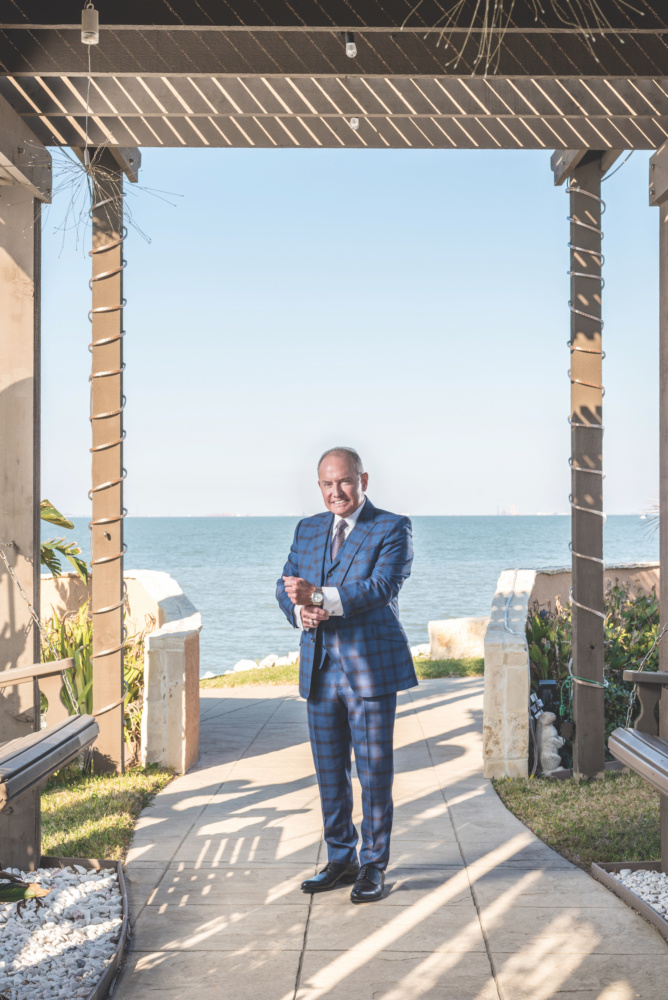 Dr. Martinez' humble background has helped him relate to all of his patients. He is fluent in both Spanish and English. Dr. Martinez is dedicated to offering solutions to the obesity problem which is so prevalent in South Texas. He offers a variety of treatment options for weight loss and makes sure that his patients understand why being at a healthy weight is one of the best ways to prevent many diseases.
Dr. Martinez displays his injection techniques on his Facebook page via videos- https://www.facebook.com/renewmedspa.net/ and on his You Tube channel, which is also a must watch. Visit youtube and search mario a martinez md to watch him injecting various products on video. You will also get a glimpse into Dr. Martinez's vibrant, positive, fun, and loving personality.
"I understand Corpus Christi and the people that live here. God blessed me with gifts that allow me to help people with their health issues as well as making people look and feel more beautiful. I also have the support of a great staff, without which my success would not have been possible."
Today, Dr. Martinez has one of the largest single doctor offices in the state of Texas. He built his medical empire within a twelve year time span. He has four offices; three are located in Corpus Christi, including Renew Med Spa, and he has one office in Portland. He has certainly made his mark in the medical community and beyond while making his dreams become a reality.
He hosts charitable events at his home. His pride and joy though, is the private park he built using his landscaping artistry, and he made this park into a magical wonderland. With beautiful LED lights and nature abound, Dr. Martinez named this park "Inspiration Park". When you drive by the park, you can get a tiny glimpse of the beauty of his work.
Dr. Martinez offers some sound advice to those that want to succeed in life and be happy at the same time. "Dream high. The only thing that stands between you and what you want out of life are the obstacles you imagine in your own mind."
He elaborates, "I aspire to inspire. Every person can help make the world a little bit of a better place."
For More Information-
Dr. Mario A. Martinez is located at-
3829 Saratoga Blvd.
Corpus Christi, TX. 78415
#361-906-2121
4914 Greenwood Dr.
Corpus Christi, TX. 78416
#361-561-6200
4621 S. Staples
Corpus Christi, TX. 78411
#361-442-2656
115 North Shore Blvd.
Portland, TX. 78374
#361-704-6608
Renew Med Spa
3829 Saratoga Blvd.
Corpus Christi, TX. 78415
#361-654-2300
Dr. Mario A. Martinez is also in the vacation property rental business in Cozumel, Mexico.
Mario A. Martinez Vacation Property Rentals