Dr. Aaron King, Diabetes Specialist, Joins HealthTexas Medical Group Stone Oak Clinic
By Rudy Arispe
Dr. Aaron King, a family practice physician who specializes in the prevention and treatment of diabetes, has joined HealthTexas Medical Group at its Stone Oak Clinic. The public is welcome to meet Dr. King during an open house from 3 p.m. to 5 p.m. Wednesday, July 18 at the location, 20821 US 281, Suite 122, 78258.
Dr. King's focus on treating diabetes began after serving in the U.S. Navy as a M.D. from 2001-2007. "I'm grateful that I was able to pursue my passion for diabetes treatment and training through Diabetes America, which I opened and managed for five years after leaving the Navy," he said. "That's where I developed my expertise in diabetes."
In addition to treating diabetes, Dr. King also focuses on hyperlipidemia, which is an abnormally high level of fats or lipids in the blood, and metabolic syndrome.
"Diabetics are at a two to three-time fold risk for cardiovascular disease, and 60 percent of Americans, who are not diabetic, die of cardiovascular disease," he said. "Once I became comfortable with diabetes, I started to see the attack that other co-morbidities cause related to diabetes, so I began focusing on these as well. Once I went back to family practice, I continued to work with Type I and Type II diabetes patients to help them live longer."
Metabolic syndrome, he explained, refers to an insulin resistance, which "is a predisposition toward developing diabetes. People with this syndrome are also at a two to three-time increase of heart disease. If you can attack metabolic syndrome early, then it reasons to be you can probably prevent a substantial amount of heart disease."
Dr. King said that his years in the Navy provided him with a well-rounded training that allowed him to do more than what a family practice physician normally does, including obstetrics, minor surgery, ICU management, and in-patient and out-patient medicine.
"For instance, I was stationed at Diego Garcia, which is an island in the Indian Ocean. I was the only doctor for 5,000 patients," Dr. King said. "If somebody broke their arm, I would X-ray it and fix it. A guy came to me with a lacerated scalp, so I had to sew it back together. It was a truly fine experience."
Throughout his medical career, Dr. King has enjoyed teaching interns and residents. He even earned the Resident Instructor of the Year Award while at Navy Hospital Pensacola.
"I've always loved teaching," he said. "I have a lot of respect for the instructors who taught me over the years in taking complex information or topics and making them understandable. Learning is so powerful and vital to what we do as human beings. If you can help people to do that, there is a certain joy. I've always enjoyed trying to relay ideas and information to people, and I think I do a good job of that."
Dr. King, meanwhile, urges anyone diagnosed with pre-diabetes to implement the necessary dietary and lifestyle changes to avoid becoming diabetic.
"People with pre-diabetes have a two-third chance of becoming diabetic. If you're pre-diabetic, your heart disease risk is exactly the same as if you are diabetic," he said. "Your body is already substantially in trouble, and there are stormy clouds on the horizon. I try to be very aggressive about helping people understand that concept because so many times it's thought of as 'Well, I'm not diabetic, so I'm OK.' The reality is that metabolically they're not OK and already are 90 percent of the way to being diabetic.
"In terms of intervention," he added, "it goes back to helping people with weight loss and encouraging them to stick to a low-carb lifestyle and an increase in physical activity."
After graduating from the University of Texas at Austin with a bachelor's degree in microbiology, Dr. King earned his medical degree from Texas A&M Medical School.
To learn more:
www.healthtexas.org
Rudy Arispe: 210.438.2088
Tricia Lopez: 210-290-6762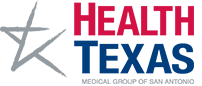 About HealthTexas Medical Group
HealthTexas Medical Group was established by local physicians in 1994 who recognized the need for primary care doctors to play a more significant role in a patient's overall health and wellness. Since then, HealthTexas has grown to include more than 50 primary healthcare providers in 17 primary care clinics.