Opening May 2018
PAM Rehabilitation Hospital & LTACH of Corpus Christi
Welcome to a high standard of care.
PAM Rehabilitation Hospital & LTACH of Corpus Christi will allow patients access to:
A state-of-the-art, 40-bed, freestanding rehabilitation hospital that is co-located with a 19-bed specialty hospital for patients in need of long-term acute care. Both hospitals feature the latest techniques and modern equipment, as well as, all private, spacious, modern rooms.

A medical staff that is supported by a team of physicians, therapists, nurses, and support associates who together strive to deliver optimal outcomes and patient experiences.

An organization that has a long history of meeting the rehabilitation needs of active duty military, veterans and their family members, with close coordination and acceptance of most TRICARE patients and other payor sources.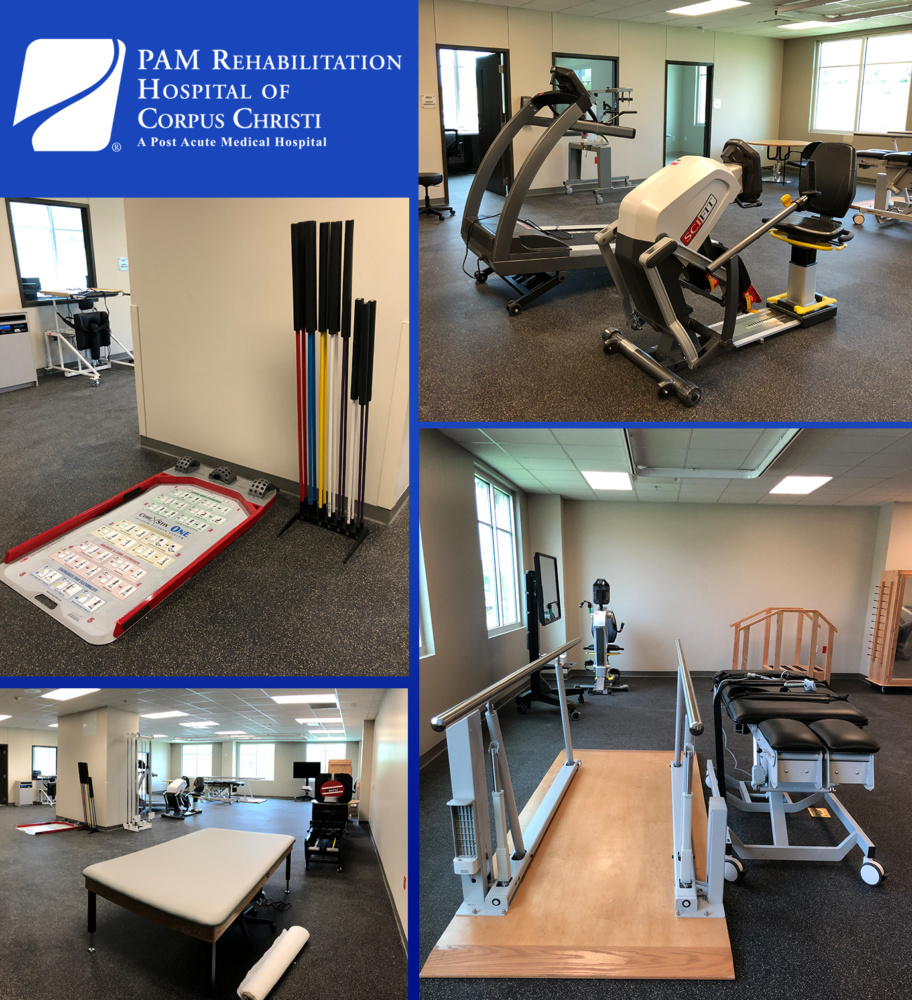 Our Philosophy
PAM Rehabilitation and Specialty Hospitals are a place of healing, where comfort, confidence and attentive care to patients and family members are every bit as important as medical excellence.
For more information, visit: www.postacutemedical.com or call 361.500.0700

Post Acute Medical is a Tricare preferred provider.