Upon meeting Ashley Thomasson, it is clear that the brightest part of her being is not the crown that sits upon her head, but rather it is the charitable heart that lies within. Thomasson, sparkly eyed and full of energy, reigns as the 2016 Queen of the Vine, a role she says has little to do with gaining attention for herself.
"It's really just about celebrating the kids and wonderful people of the Brighton Center," she says humbly.
Initially, other than through friends and her job in medical equipment sales for BioTissue, Thomasson had no direct connection to the Brighton Center of San Antonio. The center, formerly the Brighton School, has helped thousands of children with disabilities and developmental delays since the 1960s, and it did not take long for Brighton's mission and associates to leave a lasting, powerful impression on Thomasson.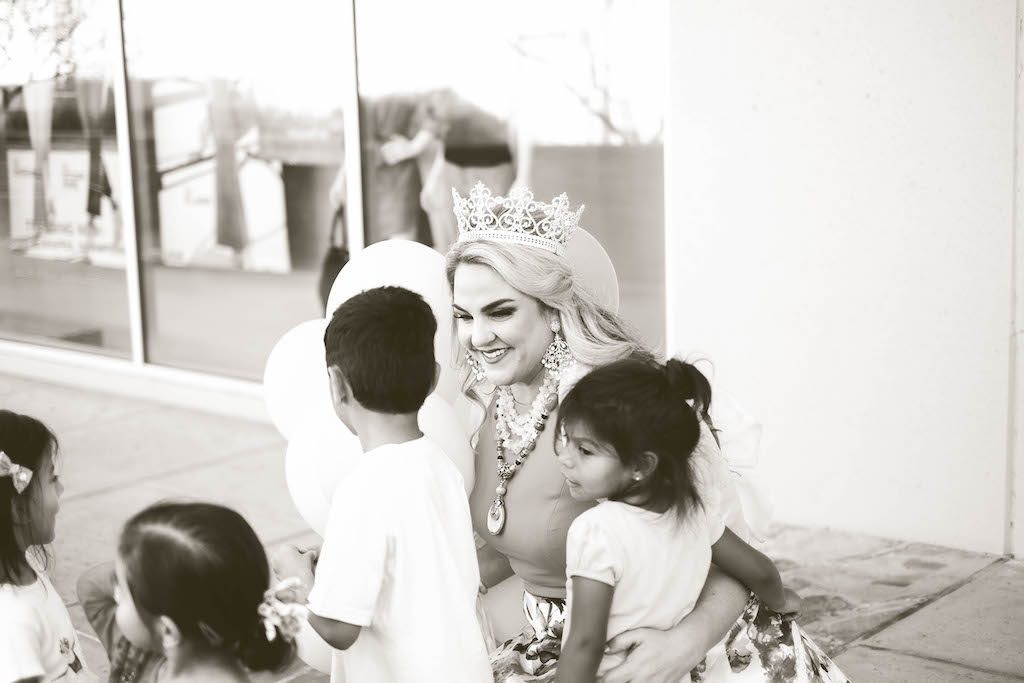 Since its beginning, Brighton's mission has been to provide services that give children with disabilities the opportunities they deserve, as well as an environment where they are included and can share their unique gifts with the world around them. Brighton currently serves more than 2,700 children a year through in-home therapy, two child care and preschool centers, and a special education support and training program for parents. Through a holistic approach, Brighton works hard to give children and family the support they need to not only feel empowered but be equipped with the skills they need for a successful future. It is this mission and philosophy that has instilled a sense of pride and enthusiasm in employees, board members, and volunteers who support the organization in so many different ways.
This pride is what impressed Thomasson to do more. "There are so many people at Brighton who give so much of their time to make all the events happen so that the organization can have the funding they need to provide those important services to families. The ladies who work here are insanely talented," Thomasson says with a smile. "Parents call it the 'Brighton Army.' It's so inspiring!"
In fact, Thomasson was so enamored by the work carried out at the Brighton Center that she ran for the latest edition of Queen of the Vine, a volunteer royalty role of sorts inspired by Fiesta San Antonio, to bring more awareness to what Brighton stands for and raise funds that help bridge the $1.2 million funding gap that Brighton faces every year.
Raising more than $127,000 last November through a variety of fundraising initiatives, Thomasson was crowned Queen of the Vine, and she will continue her work and efforts representing Brighton for all of 2016.
"Parents call it the 'Brighton Army.' It's so inspiring!" -Queen of the Vine Ashley Thomasson
"As I accepted my crown, I thought it was important to share my experience with everyone. I knew when I decided to run that I would do it big," she laughs confidently, adding, "I tell everyone all the time, 'Whatever charity you decide speaks to you, go big! The rewards come back to you ten fold."
The Brighton Center spoke to Thomasson because of her own experiences. Having an older brother born with spina bifida, she wondered if his life would have been better had he had a place like Brighton to attend. Her run for the vine is also an inspiring example to other women hoping to get involved with charity and volunteer work. Thomasson explains that, "This was a great opportunity for me as a woman, as a wife and as a mother because it allowed our entire family to get involved. Even my children raised $2,000 at their school." She adds, "I never wanted this to be about me, and it was
something that turned out to be a wonderful experience for everyone."
Someone else very passionate about Brighton is Kosha and Tim Vriseno. More than six years ago, they were new parents facing a serious obstacle with their first born, Ishan, who at 1½-years-old showed signs that he was not hitting normal developmental milestones.
"Our pediatrician recommended that he be put into a daycare setting with an Early Childhood Intervention, or ECI, program," Kosha recalls, adding that her family began with private therapy in a clinic.
"All of his milestones were met at Brighton for the first time. It was awesome." -Kosha Vriseno on her son Ishan's progress at The Brighton Center
"All of the fancy equipment they had there, we didn't have at home. We felt that being able to incorporate some of his therapy strategies in his everyday routine would be essential in helping him get on target with his development," Kosha explains, recounting, "That's why when our pediatrician recommended Brighton's ECI program, we were excited to try it because the "Brighton Army" would come to Ishan and teach us how to work on his development in everything we did at home."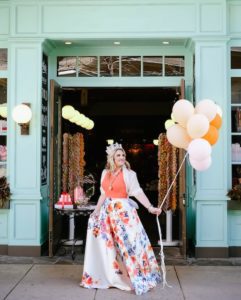 In addition to Ishan receiving ECI services from Brighton, the Vriseno's also enrolled him in Brighton's Early Childhood Education program that features a day care and preschool program for children with and without disabilities. "We felt we were doing him an injustice keeping him isolated at home with us, but we were still so nervous about putting him into a day care. However once we visited Brighton and met some of their staff, we knew that he would receive all the nurturing love he received at home, and he'd be in an environment that would help him socially and developmentally," Kosha explains with tears of happiness. "All of his milestones were met at Brighton for the first time. It was awesome."
Families such as the Vrisenos have become so invested with Brighton's services and programs that Kosha even ran for 2015 Queen of the Vine, the same title Thomasson now holds. She experienced first-hand the kind of impact Brighton can have on children and families, and she felt compelled to "repay" the organization for all they had done for her family.
Kosha and Ashley are an example of how giving back can make not only a huge impact on the charity you support but on your own life as well. Thomasson, specifically, is excited about the opportunity to inspire and empower even more women in the community to get involved in volunteering and giving back to organizations like Brighton. While juggling her family and work obligations, she feels it is still important to make time for volunteering. "You can always find the time to do something for someone else. The reward will be as if you are doing it for yourself," Thomasson shares.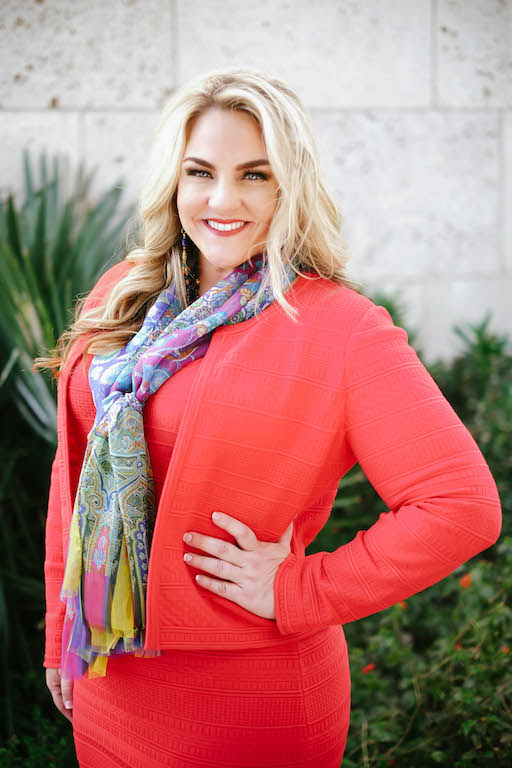 Aside from the work she is doing city-wide, she is always focused on how to bring more awareness to Brighton and their mission. She is currently looking forward to this year's Taste of the Northside, an annual, official Fiesta event hosted by the Brighton Center, where she will reign alongside Alison Leonard and Adriana de la Garza, members of the 2016 Queen of the Vine court.
"It's really just about celebrating the kids and wonderful people of the Brighton Center" -Queen of the Vine Ashley Thomasson
The 17th annual Taste of the Northside is on April 20th, 2016, and it's a great event for Brighton and the northside of San Antonio. While it is a Fiesta event, it is an event like no other. It has an all-inclusive ticket price that includes parking, shuttle, unlimited food tastings from more than 50 of San Antonio's finest restaurants and drink tickets to taste more than 10 beers and over 40 wines. Held at the private Club at Sonterra, this is one Fiesta event you will not one to miss!
While Thomasson is excited about being a part of Fiesta and Taste of the Northside, she says the best part about volunteering all her time and efforts for Brighton this past year has been the connections she's made with real people and helping a great organization. She has another eight months as Queen of the Vine to shed more light on Brighton and inspire others to do more in the community.
"You can always find the time to do something for someone else." -Queen of the Vine Ashley Thomasson
When asked what she has been most passionate about throughout this experience, Thomasson confidently says, "Bringing more awareness to Brighton and the impact they can make on the lives of children with disabilities and their families, while teaching my kids to have a charitable heart."
"It just makes you feel good to do things for other people, and I'm so proud to be a part of this unique organization!" Thomasson beams.
Photos by Kimberly Scott
For more information on Brighton and about how you can get involved with changing the lives of children with disabilities and their families in San Antonio, visit www.brightonsa.org or call 210.826.4492.
For more information on Taste of the Northside or to buy tickets, visit www.brightonsa.org/events/taste-northside.