Provided by Eric Kala CFP®, CIMA®, AEP®, CLU®, ChFC®, CRPS®
We all like to have choices. So, the more choice we have, the better our decisions will be, right?
Not so fast …
As our options increase, the time and effort it takes to gather the information needed to make a good decision also increase, according to Swarthmore College Professor Barry Schwartz.
And having too many options doesn't cost us just time and effort, according to studies conducted by psycho-economist and The Art of Choosing author Sheena Iyengar. She explained to a TEDGlobal audience in 2010 that, when people are given 10 or more options to choose from, they actually make poorer decisions than when they have fewer options.
Sometimes the consequence can be making no decision at all. When Iyengar and her colleagues looked at the retirement savings decisions of nearly a million Americans, they found that offering employees more options in a 401(k) plan corresponded with fewer employees participating in that plan.
That's because "choice overload" can lead to "decision paralysis," says Schwartz.
So what can you do when thousands of messages come your way every day, touting options for securing your financial future? Here are some tips for avoiding choice overload and making the decisions that are right for you.
1. Have a plan and stick to it. Identify your goals and use them to make a plan. Then, when a new financial decision comes up, you can refer to the plan and assess how the new decision suits your long-term priorities.
2. Don't give in to technology. Our brains are wired to notice change over status quo—to give greater weight to that latest email, text or social media post rather than what might really be in our best interest. Pop-up ads, in particular, are targeted to get our attention and make us act fast. Remind yourself that if it seems too good to be true, it probably is.
3. Categorize. Iyengar tells us that we can handle our decisions better if we categorize the choices that are available to us. This basically means arranging similar options into buckets so we're comparing apples to apples, not apples to oranges. In a financial example, say you're considering 15 mutual funds. Categorize the funds by their types so you're not comparing a stock fund to a bond or money market fund.
4. Avoid making a choice too quickly. A major financial decision should never be made in a rush. First of all, beware of high-pressure sales techniques, like incentives or deals that are available "today only." Then, once you've considered your options fully and have settled on a decision, sleep on it before finalizing.
5. Tune out the noise. If you've done your homework to find a company, financial professional and/or product that suits your needs, don't second-guess yourself. Trust your gut—and your brain—to have identified the right choice for you.
6. Talk to people. If you feel overwhelmed by options, reach out to someone who knows more than you do. That someone could be the customer service representative for the retirement plan you are considering. Ask questions. If there's still something you don't understand, ask again.
The takeaway? Paradoxically, an overabundance of options can seem like a burden. But if you manage them well, you can make smart, informed decisions that use all those choices to your advantage.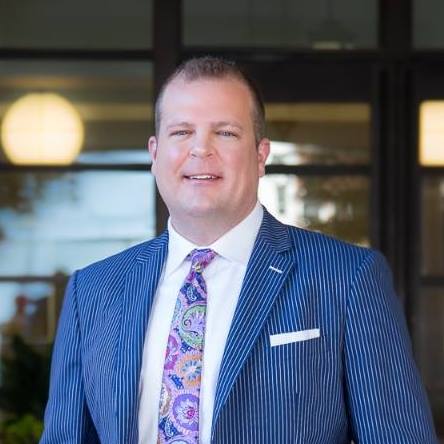 Avid Wealth Partners is a marketing name for Eric Kala in their capacity as a representative of Northwestern Mutual and is not a legal business name. Northwestern Mutual is the marketing name for The Northwestern Mutual Life Insurance Company, Milwaukee, WI (NM) (life and disability insurance, annuities and life insurance with long-term care benefits) and its subsidiaries. Alicia Fuschak is an Associate Insurance Agent of NM and Northwestern Long Term Care Insurance Company, Milwaukee, WI (long-term care insurance), a subsidiary of NM. Registered Representative of Northwestern Mutual Investment Services, LLC (securities), a subsidiary of NM, broker-dealer, registered investment adviser, member FINRA and SIPC. Representative

of Northwestern Mutual Wealth Management Company®, Milwaukee, WI (fiduciary and fee-based financial planning services), a subsidiary of NM and federal savings bank. There may be instances when this agent represents companies in addition to NM or its subsidiaries.
While links to other websites are provided for convenience and information, please be advised that except for information related to Northwestern Mutual (NM), the inclusion of, or linking to, other

websites

does not imply NM endorsement of, nor responsibility for, those websites.
Certified Financial Planner Board of Standards Inc. owns the certification marks CFP®, CERTIFIED FINANCIAL PLANNER™, CFP® (with plaque design) and CFP® (with flame design) in the U.S., which it awards to individuals who successfully complete CFP Board's initial and ongoing certification requirements.