If you're lucky enough to live a satisfying life like George Workman, great things will happen to you. He went from a simple farm life in Missouri to being an electrician for the United States Navy. Workman traveled the world twice over and was a part of the very first guided missiles program for the U.S. military.
Born in 1930 in Vienna, Missouri, Workman's life started on the farm, raised by his grandmother. "We lived in a German farming community, without electricity or running water, that only spoke German, and I went to a Catholic grammar school," recounted George, adding that, "From there, I went to school in Columbia, Missouri, and I finished my last two years of high school in Littleton, New Hampshire while living with my aunt and uncle."
Six months after graduating high school, George Workman began to piece together what would become his life's work, serving in the U.S. Navy. "I was working a part-time job at a five-and-dime store when I ran into an old classmate who was in a Navy uniform. So I spoke with him, and he told me where he'd been and what he'd done and I said, 'wow!' Back then, the Navy recruiter stopped by the post office about once a month, so I went to visit with him. I told him I
wanted to join the Navy and he said, 'You can't. We're full, but you can join for one year and then become an active reserve member for six years. And of course, I said, 'You bet!'" George laughed, holding his thumb in the air.
"But we were there…watching Bendix manufacture the first guided missile the U.S. Navy ever made."
From there, Workman was sent to the Great Lakes Naval Training Center, north of Chicago, and then sent to Electronics Technicians School. "This was a wonderful thing for me," recalled George, explaining that, "I had never heard of electronics where I grew up, and now I was going to be an Electronics Technician. But upon giving me a physical exam, they discovered I was color-blind, and you can't be an Electronics Technician if you're color-blind because you have to read the color codes on the wires and resistors."
As it turns out, George, despite being color blind, was doing excellent work as a technician and the Navy didn't want to lose him. "The commanding officer came out with a big bundle of cables, they were all colored, and he asked, 'What color is that?' I said, "White.' He asked, 'What color is that?' I said, 'Black.' The commanding officer looked at me and
exclaimed, 'We're going to get you an exemption!' And so he did," chuckled George.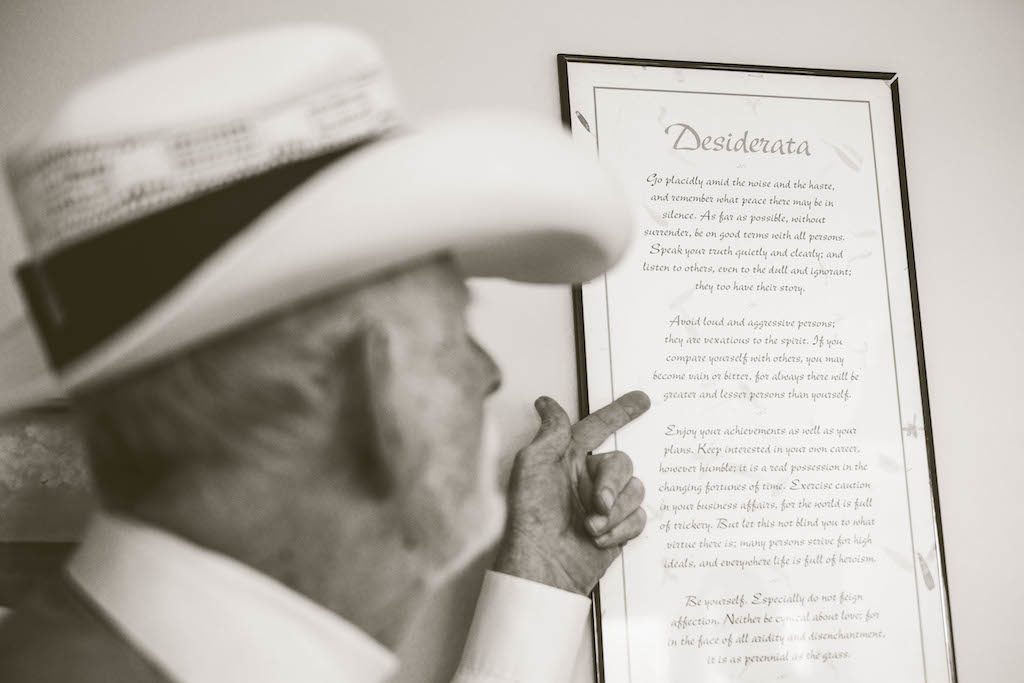 George Workman re-enlisted, finished school and was assigned to a ship in Norfolk, Virginia where his new job as an Electronics Technician allowed this farm boy who grew up without electricity and running water to travel and see some of the most beautiful countries in the world. After arriving to Norfolk, Virginia: "I was placed on a communications ship called Mount Olympus in 1950, and we immediately got to go on a cruise to the Mediterranean. We also stopped in England and went through the straits of Gibraltar, Algeria and Malta. I spent three or four months in Naples, and when I had freedom, I could just walk off the ship and see Naples. I got to see the Great Ruins of Pompeii and climbed up Mount Vesuvius. When our tour was done, we went back to Norfolk and made a trip to Havana, Cuba and Puerto Rico. All of it was so interesting," recounted George with a warm grin.
"At the time we had a motorhome…we travelled the country for seven years. For us, that was the highlight of our life."
Soon after living a life at sea, George finally got the chance to land his feet back on solid ground where he was offered a job working in the ground-breaking field of guided missiles in Indiana. "The Navy was communicating with all the ships at sea, asking for electronic technicians who had a high score or grade after completing ET school. They were looking for electricians for their new Guided Missile Men program, and I met all the qualifications," George shared proudly. George Workman was then flown to Point Mugu, California to begin schooling for this job. George explained: "Now that was five more months of school and when I finished there, I was assigned to the Bendix Aviation Facility in Mishawaka, Indiana. That was in 1952, when guided missiles were just becoming a present thing. Who'd ever heard of guided missiles before then? But we were there, in the factory, watching Bendix manufacture the first guided missile the U.S. Navy ever made."
Not only was George working in a historical field and time for the Navy, but it was also here in Indiana that he met his beloved wife Phyllis. They married and she followed George's Navy career wherever he was needed for the next seven years, as well as 26 years as a federal employee. But Workman says the real highlight of his life was the adventures he and his wife had after he retired. "After I retired, we realized just being retired is not a real lifestyle. We had heard about full-time RVers and decided to do just that," beamed George, adding that, "At the time we had a motorhome, so we disposed of all our belongings that wouldn't fit in it and we travelled the country for seven years. For us, that was the highlight of our life."
"We did what suited us. You cannot imagine the interesting things you encounter just by chance when you're traveling. We went as far southeast as Key West, as far northeast as Cape Breton Island in Nova Scotia, but our favorite place was Barrow, Alaska. We ended up spending two and a half months there," remembered George with a smile. Ever the traveler, George Workman still traverses the globe, having recently returned from a trip to South Africa this past September.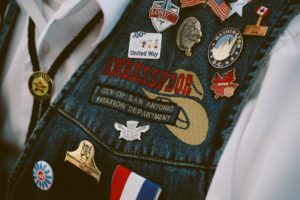 With seven years of traveling under their belt, it was San Antonio that won George's wife over to settle down and create roots once more. After his wife passed away, George found himself needing to give back to the community to help with his loss. He began volunteering with programs like Oasis, which does math tutoring for elementary students. He also discovered the Ambassador program, which assist passengers at the San Antonio Airport. Indeed, his bedazzled Ambassador's vest illustrates a retired life filled with commitment to serving others.
Today, George Workman resides at Independence Hill Retirement Community in Stone Oak. He greatly enjoys the view of the hillside from his apartment, and as with any resort, he receives complete maintenance and housekeeping services, and the best of meals in the dining room, which are all included. While he naturally enjoys his abode and the slew of services and amenities offered, it's the close-knit community and inside jokes that truly make him happy.
George Workman says he set out to live a satisfied life and believes he accomplished that and more. "I went from a farm to civilization, working on the forefront of the new modern technical world. With that, I would describe my life as being satisfying," beamed George. Living true to his life mission, George Workman continues to be a humble and kind "child of the universe," as inspired by his favorite poem, "Desiderata."