All great ideas begin with a thought, and then that thought grows into a plan. If it's a solid business plan, and it meets and exceeds clients' expectations, there is always room to grow. The Dermatological Association of Texas — Houston's leading dermatological practice known for offering the most current medical and cosmetic skin care available — keeps on expanding. Their third Houston area office, located in the museum district, opened a year ago and will be celebrating their anniversary opening, in addition to another anniversary — the opening of Adara Medical Spa. Adara Medical Spa is a state-of-the-art facility conveniently adjacent to the Dermatological Association of Texas' newest location.
Dr. Karan K. Sra, M.D. and co-founder of the Dermatological Association of Texas says, "We are dedicated to offering top-notch service while providing our patients with ease and convenience. The decision to open a third location and Adara Medical Spa reflects our commitment to serve the needs of our patients. Providing the best skin care treatments in a relaxing, yet modern, spa setting was a natural next step for our practice."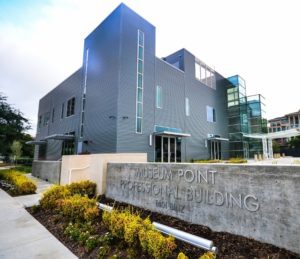 Adara Medical Spa offers a wide range of invasive and non-invasive treatments. The highly trained, on-site medical doctors combined with the ethereal esthetic of the spa-like atmosphere, creates the most relaxing and professional medical spa in the area. The spa's board-certified dermatologists and dynamic skin care specialists employ the most advanced techniques and procedures. Procedures offered include injectables, laser treatments, body contouring, spa treatments, massages, chemical peels and microdermabrasion, among many others.
"Our goal is to better accommodate patients by having a board-certified dermatologist on site at all times, allowing us to use the newest technology and most effective treatments," explains Dr. Stephen K. Tyring, M.D. and co-founder of the Dermatological Association of Texas and Adara Medical Spa. "We also know your time is important, and we believe you shouldn't have to sacrifice quality to be seen on time."
With 55 combined years of experience at the Dermatological Association of Texas, the board-certified dermatologists, registered nurses, and licensed cosmetic estheticians care for over 200 patients through the three locations each day, while offering the most advanced medical, cosmetic and surgical treatments.
Some of these treatments include Mohs micrographic surgery, a precisely controlled technique offering maximum removal of cancer with minimum damage to surrounding healthy tissue. The medical team also conducts clinical studies to advance treatment options for skin disorders — such as psoriasis, shingles, dermatitis, herpes, genital warts, Onychomycosis and Hyperhydrosis to name a few.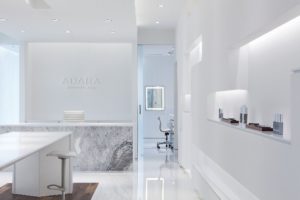 With an array of additional services now offered at Adara Medical Spa, the menu is extensive and certainly gives the clientele prime choices. Some of these include Botox Cosmetic, Juvederm XC, Juvederm Voluma XC and Radiesse. The CoolSculpting and laser treatments used for hair reduction, non-ablative skin rejuvenation, stretch mark treatment, surgery and trauma scar treatment, leg vein treatment — both laser and sclerotherapy treatments — Intense Pulse Light Photofacial and Ultherapy are just the beginning of the endless options.
And it just keeps getting better. Spa Treatments include the rejuvenating anti-aging facial, Adara Signature Facial, Red Carpet Radiance Facial and the HydraFacial. Coupled with this Adara offers Swedish massages, deep tissue massages, hot stone massages and a prenatal massage for the mom-to-be. With their ever-expanding establishments and procedures, as well as a long list of patient testimonials, Adara Medical Spa is an exceptional experience waiting to be had.