The last time we elected a president, issues like immigration reform, foreign policy, LGBT rights and universal healthcare were the hot topics making national headlines.
This election year, it's time to add a new topic to the list: regenerative therapy, specifically adult stem cell therapy. Stem cells continue to be a controversial topic, even autologous adult stem cells, the kind that come from a patient's own body. But perhaps the biggest controversy stems from the U.S. government preventing individuals from using their own cells to improve their health.
Since 2012, our legislators have worked to propose bipartisan bills that would support the development of new therapies, treatments and drugs aimed at treating, rather than managing, disease. According to the Center for Disease Control and Prevention, 117 million Americans are chronically ill. Nearly 60 percent of Americans are on . Seven of the top 10 causes of death in the United States are chronic diseases, with arthritis being the most common cause of disability in America. I've lived with Systemic Juvenile Idiopathic Arthritis (SJIA) and Dysautonomia my entire life, and if not for the help of a new therapy, using hundreds of millions of my own adult stem cells, I would not be alive today.
"According to the Center for Disease Control and Prevention, 117 million Americans are chronically ill."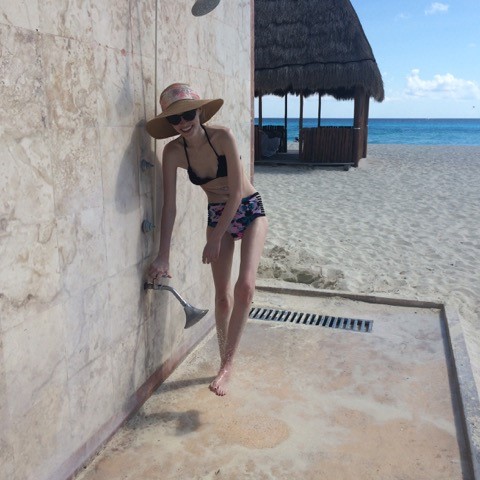 At 23-years-old, I had lived most of my life in hospitals, but doctors said my time was running out. All traditional treatments had been tried with limited or no success. Using one of the least invasive stem cell therapies known in the United States, I have experienced a transformation that my doctors can only describe as "a medical breakthrough."
Over the course of 18 months, I have been able to reduce the number of prescription drugs I was taking from 23 to eight medications at lowered doses. I can eat again and absorb nutrients; I'm not in constant pain, and I haven't needed chemotherapy or been immune-suppressed since that first stem cell infusion in November 2014.
Because the FDA considers my stem cells to be a drug, I had to leave the United States to have adult stem cell therapy. I was running out of time and I was willing to put my life on the line to get on that airplane. I had limited hopes or expectations because conventional medicines I had taken over the course of 23 years had taught me not to hope. My quality of life had become so dismal, one small change would have been enough for me. What happened in the days, weeks and year after my first infusion has changed my worldview. It's hard to believe that, in my sick body, I had a wealth of healthy adult stem cells with the ability to so significantly improve my quality of life.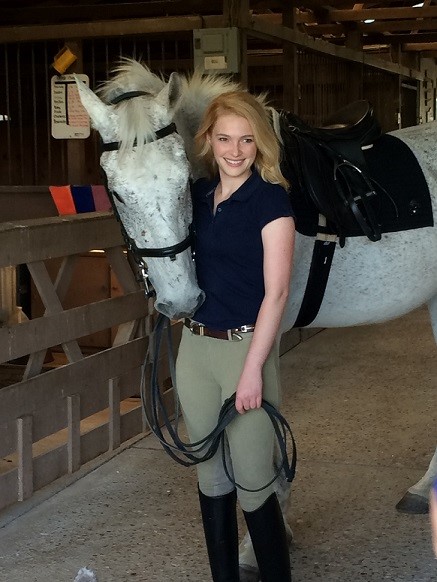 Before stem cell therapy, I wasn't planning my future because I didn't have one. Now, I wake up every day and I am overwhelmed thinking about all the choices I have that I didn't have before. I also think about the millions of people in this country who are still living as I was – a shell of a human being, dealing with constant pain, unable to think about tomorrow. It's sad knowing the people who could benefit most from adult stem cell therapy are probably too sick to get on an airplane.
If we consider America to be the world's greatest country, why are we making it so hard for people to get better?
In the same way that people receive blood transfusions, I received an infusion of my adult mesenchymal stem cells. Why does the laws call our stem cells a drug?
Regulations state that if our stem cells are expanded in large numbers through cell culturing, then they are drugs that have been "more than minimally manipulated." If you look at the science, my cells were not manipulated. The lab, operated by Houston-based biotechnology company, Celltex Therapeutics, started with about 200,000 mesenchymal stem cells (MSCs) taken from adipose tissue, or fat.
Then the cells were isolated and nurtured in a laboratory until they grew to hundreds of millions. The power of that many MSCs has been researched and documented over the past four and a half decades. Several countries have already made leaps and bounds with this technology, but America still lags behind.
I believe it is my moral obligation and duty to tell my story to any elected official, any regulator, any celebrity, and any media outlet until we change the way we manage disease and pain.
My experience has taught me the power of hope, and my greatest hope is that we come together as a nation to build a new path to make stem cell therapy a reality for Americans who are suffering and have no quality of life.
Sarah Hughes is a Houston resident and adult stem cell recipient. She addressed the United States Food and Drug Administration on the regulation of stem cells on September 12-13, 2016 at the National Institutes of Health (NIH) in Bethesda, MD.
For more information visit www.celltextherapeutics.com.