When Dr. Stanley Jones and I founded Celltex Therapeutics Corporation four years ago in Houston, Texas, our goal was to build a company that would initiate breakthroughs and lead the United States into the future of regenerative medicine through adult stem cells. We knew we would change the lives of our clients, but we never expected the tremendous impact and sense of optimism that our clients would provide to millions of people living with a number of conditions, including vascular, autoimmune and degenerative diseases.
Debbie Bertrand, who was diagnosed with multiple sclerosis (MS) 14 years ago, is just one of Celltex's clients who is offering hope to the 2.3 million people who are affected by MS worldwide.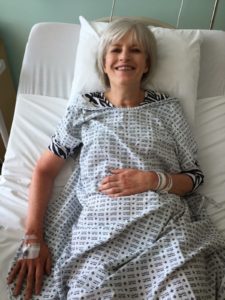 In 2001, Debbie started feeling numbness in her hands and feet. She experienced difficulty walking, telling her husband, Larry, that her legs felt as if they were made of iron. After experiencing a number of troubling symptoms, the Bertrands visited a physician, and Debbie was diagnosed with multiple sclerosis, leaving the couple, their family and friends in shock.
"They offered to share results of the trial with me in 10 years. But I didn't have 10 years"
"Eventually, I couldn't walk anymore. I was dragging my feet and, with time, I was bound to a wheelchair. I also began to lose the use of my left hand," recounts Debbie.
Unwilling to accept her fate, Debbie began to research all of her treatment options and even looked into participating in four different stem cell clinical trials that were advertised on television. Unfortunately, she was denied each time either due to her age or because the trial was closed. "They offered to share results of the trial with me in 10 years. But I didn't have 10 years," says Debbie.
"It was a very helpless feeling," says her husband Larry, an associate pastor at Tallowood Baptist Church in Houston. "It was difficult to watch my wife lose her independence to this disease, but we were thankful that our church community rallied around us, that was encouraging."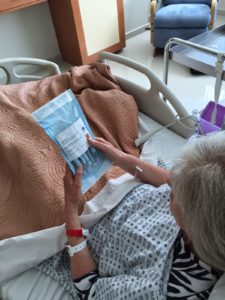 One Sunday after church service, a fellow member approached the Bertrands and encouraged them to visit with his physician, Dr. Stanley Jones, and prompted them to research adult stem cell banking and Celltex Therapeutics Corporation.
Celltex was founded in 2011 with the mission to improve the quality of life for those suffering from injuries or vascular, autoimmune, and degenerative diseases through the use of autologous, one's own, adult stem cells. Celltex uses proprietary technology to separate, culture, and store hundreds of millions of an individual's own adult mesenchymal stem cells (MSCs) for use in regenerative therapy.
The process for obtaining MSCs begins with a small extraction of an individual's abdominal fat. From a thumb-size sample, the individual's MSCs are isolated, cultured and stored cryogenically for future use. Celltex's stem cell processing and banking methods ensure the genetic integrity and uniformity of an individual's cells, in quantities never before possible, which are then used for therapeutic applications. An individual can use their banked stem cells for regenerative therapy through infusions or injections performed by a licensed physician. The fat extraction process happens only once, and Celltex will maintain a master bank of the individual's stem cells should they need them in the future.
"Now I can walk with a walker and even type with both hands on a keyboard"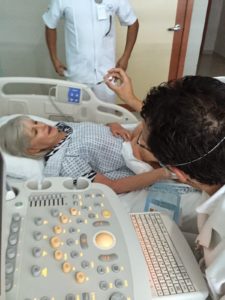 After having her MSCs extracted and banked by Celltex, Debbie scheduled an adult stem cell infusion in October 2011 and a second in 2012. Very shortly after receiving hundreds of millions of her own stem cells, Debbie noticed her energy and strength increased significantly. Nine months after her first treatment, she reported that her physician was both pleased and amazed with her improvements.
"He told us, 'She is getting better and she's not supposed to.' His parting words to us were, 'You're getting better, and I had nothing to do with it,'" says Debbie. What she found most exciting was that she was no longer wheelchair-bound. "Now I can walk with a walker and even type with both hands on a keyboard. Stem cell therapy didn't cure my MS, but it improved my quality of life," she states.
Debbie received her third round of treatment in May of this year at Hospital Galenia in Cancun, Mexico, and she continues to chronicle her experience through her blog "Debbie's Journey" on Blogspot.
"Not only do I have my doctor's blessing, I have never experienced any negative side effects"
Since May, Debbie reports vast improvements in her stamina and walking gait. "After we returned from Cancun, I waited a few weeks to let my stem cells do their work. Then my doctor prescribed six weeks of physical therapy to improve my functional mobility. The first-day assessment compared to the last-day assessment shows that my Berg Balance score improved from a 32 to a 45." According to the Berg Balance Scale, a score of 45 has been shown to be an
appropriate cut-off for safe, independent ambulation and the need for assistive devices or supervision.
Debbie and her husband now exercise at the gym twice a week for 45 minutes to an hour. Debbie says she wants to increase that to three times a week.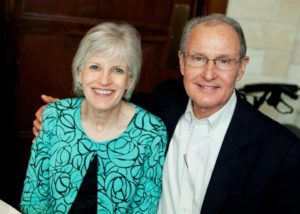 "I am very happy with the results I have seen. Not only do I have my doctor's blessing, I have never experienced any negative side effects. I still take one oral drug for MS, but I haven't had daily injections for MS in four years. I hope to see this process help others in my situation, and I am thankful to Celltex for bringing this technology to the United States," she shares. The Bertrand family continues to champion adult stem cell banking and therapy in hopes to see the
FDA provide approval so that hundreds of thousands of Americans will have a new option in improving their quality of life.
As it stands today, the FDA has taken the position that an individual's own stem cells are considered a drug if they have been expanded in large quantities, which Celltex's proprietary technology makes possible. Therefore, an individual may not receive their own MSCs in the United States until clinical trials have been conducted. These trials can take years to complete, and Celltex has begun that process in cooperation with highly qualified researchers, medical and scientific institutions. Following the conclusion of successful clinical trials, Celltex will seek approval from the FDA to provide stem cells for use by physicians in the United States.
In the meantime, to meet the immediate needs of people like Debbie, Celltex took steps to comply with the regulations established by the FDA and COFEPRIS, the equivalent of the FDA in Mexico, for exporting and importing MSCs. Celltex works with an established, certified hospital in Cancun, Mexico, Hospital Galenia, where highly qualified, independently licensed physicians make it possible for Celltex's clients to receive their own cells for therapeutic purposes.
Seeing clients like Debbie regain some of their independence and improve their quality of life inspires the company to continue their work in the area of regenerative medicine, with the goal of seeing adult stem cell therapy become available to all in the future.
For more information on Celltex Therapeutics call 713.590.1000 or visit www.celltexbank.com. Celltex Therapeutics is located at 2401 Fountain View Dr, Suite 416 in Houston, TX 77057.