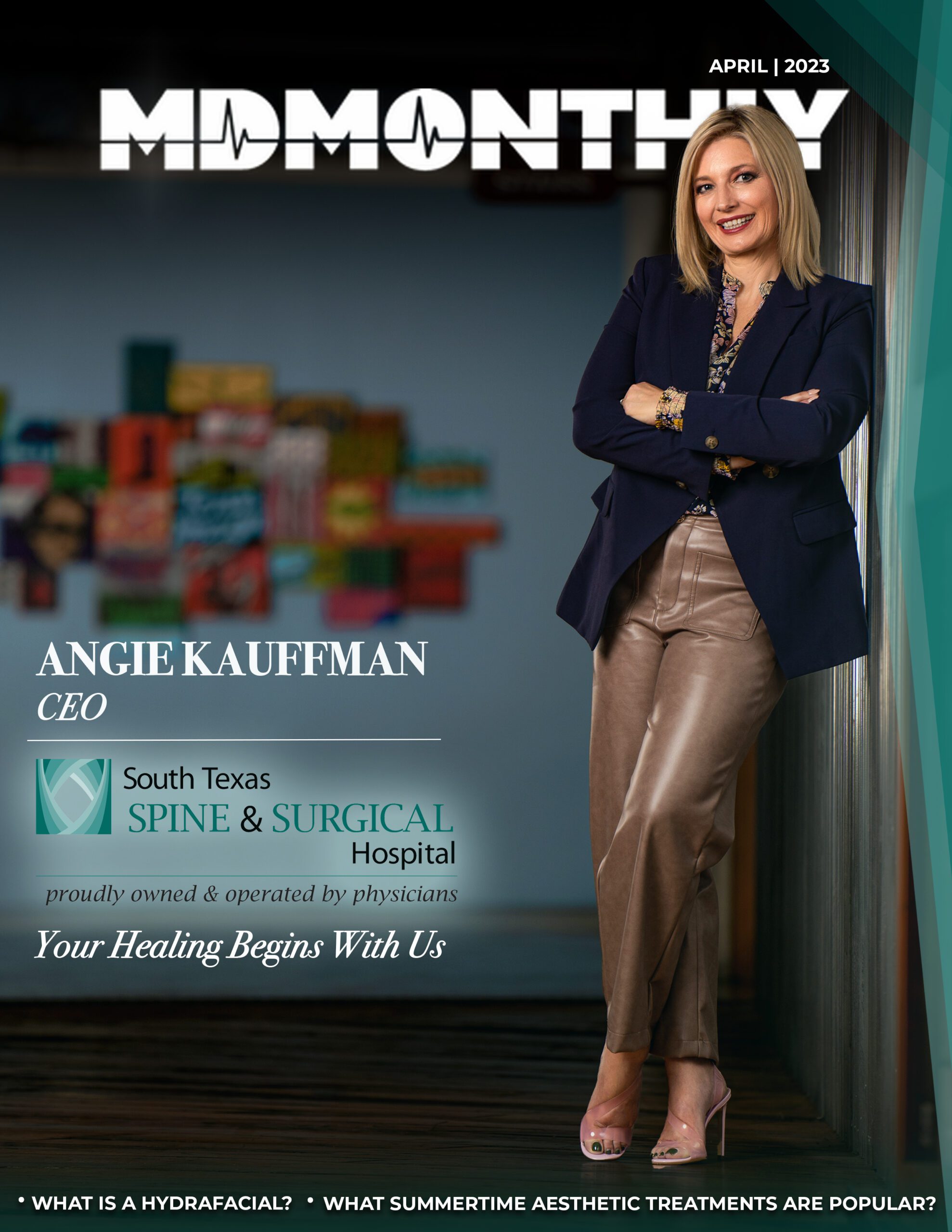 It's not often that you come across a healthcare leader with as much sheer passion for excellence as Angie Kauffman. As CEO of San Antonio's famed South Texas Spine & Surgical Hospital (STSSH), she has been an instrumental force behind the hospital's meteoric rise to national recognition as a center of excellence in spine and orthopedic care.
Born and raised in the heart of Texas, Angie didn't set out to make a name for herself in healthcare. But after completing her MSN in Nursing Administration from Texas Tech University and her MBA from Ken Blanchard School of Business at Grand Canyon University, she found her true calling in healthcare management.
Fast forward 21 years, and Angie is now leading one of the most respected healthcare institutions in the country. And her dedication to building a culture of relentless focus on patient care and quality has earned her praises from all quarters.
As CEO of STSSH, Angie is responsible for ensuring that almost every aspect of the hospital is consistently delivering the highest quality of care, managing the day-to-day operations as well as leading initiatives for long-term strategic success.
Under her leadership, STSSH has garnered numerous Healthgrades and joint certifications for their patient excellence program which not only proves the dedication of Angie and her team towards quality patient care but also reflects their efforts for constant improvement in patient outcomes.
But despite her phenomenal achievements, what truly sets Angie apart is her unwavering commitment to her mission of driving improvement in the health and quality of life for the individuals and communities that STSSH serves. "I am here to serve everyone, from physicians to employees to patients," said Angie. "It takes every single one of us, and it's important for us to come together as a team by focusing on service excellence."
When Angie is not leading STSSH to excellence, she enjoys traveling, serving her community, and most importantly, spending time with her family.
At the heart of it all, Angie is a reminder that excellence in healthcare is not just about achieving measurable success, but equally about the vision, willpower, and determination to propel patients toward a better life.
Transforming Lives with First-Rate Healthcare
For anyone in need of joint replacement surgery, South Texas Spine & Surgical Hospital should be your top choice. They have been recognized with multiple Healthgrades awards, including the esteemed Patient Safety and Patient Excellence Awards, putting them in the top 1% of healthcare providers across the country. The hospital has also been designated as a Blue Cross Blue Shield and United Health Care Center of Excellence for both spine and orthopedics. Additionally, the hospital has received the Certification of Distinction from the Joint Commission for its joint program, and is a five-star recipient of CMS for spine and joint surgeries, solidifying its reputation for excellence in healthcare.
South Texas Spine & Surgical Hospital's achievements are a reflection of their dedication and hard work, which are essential components of their culture. They're always on the lookout for individuals who share their passion for high-quality patient care, and there are numerous job openings available across both clinical and non-clinical roles.
Their foremost mission is to enhance the health and quality of life of not only individual patients but also communities. If you're seeking to work in a family-like atmosphere that values both patient care and team spirit, South Texas Spine & Surgical Hospital is the perfect place for you. Apply today to be a part of a team that is revolutionizing healthcare!