A recent Washington Post op/ed calls the 21st Century Cures Act—a bill that aims to accelerate the discovery, development, and delivery of life-saving and improving therapies—a "harmful step backward." I respectfully disagree.
Cellular therapies are ideal to quickly turn the promise of the Act into real cures. UCLA just announced a regenerative medicine cure for Severe Combined Immunodeficiency (SCID), also called "bubble baby" disease, by combining gene and cellular therapy. Twenty-three children have recovered from SCID, and doctors are working with the FDA to speed nationwide trials. The 21st Century Cures Act supports this kind of acceleration.
Regenerative medicine deserves priority under the Act. Early adult stem cell trials consistently report safety without the higher risk profile of early stage drugs.
I agree with the authors of the op/ed about drug risk and their point about lack of precision medicine, tailoring the therapy to age and gender. Precision and safety might be further ignored due to shortened trials, but even approved drugs fail us. Allen Roses, CEO of GlaxoSmithKline, famously admitted more than 90 percent of drugs only work in 30 to 50 percent of people. Not yet covered by insurance, cellular therapy is proving a safer option than drugs for many orthopedic conditions, and the fact that patients are paying out of pocket indicates dissatisfaction with current practices.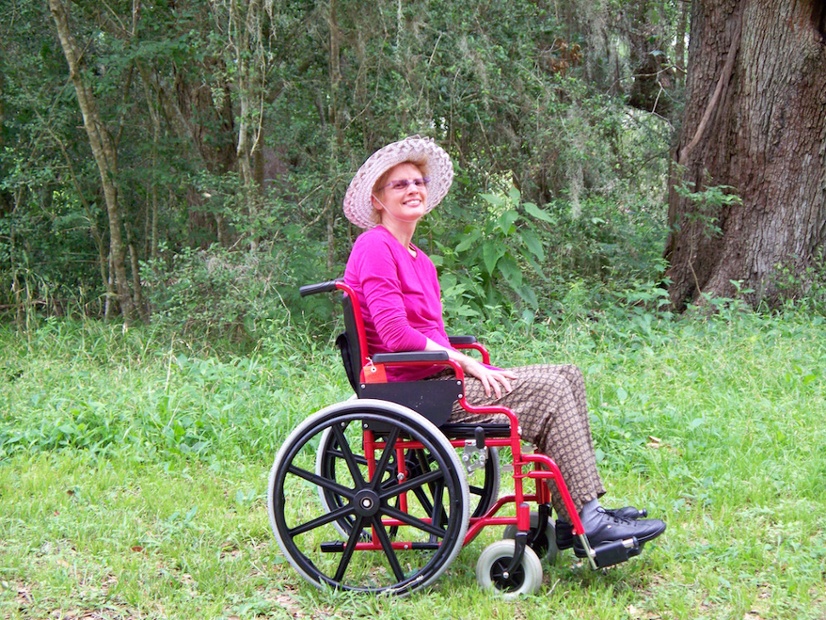 My own recovery story shows what cellular therapy can do. Twenty years ago, the incurable disease of multiple sclerosis (MS) stole the lovely life I was enjoying with my husband. I was a 30-year-old CEO breaking ground in the nascent Internet industry. But the disease was aggressive, and I was disabled within seven years, ending my career. I tried each newly approved MS drug, but none stopped progression, most had harsh side effects and offered no symptom relief. By 2011, I was in a wheelchair with 28 symptoms of various miseries. With paralysis taking over, a nursing home looked like my next stop.
Hope emerged when I heard about a biotechnology company in Houston initiating breakthroughs in regenerative medicine using one's own adult stem cells. The company, Celltex Therapeutics, extracts and isolates adult mesenchymal stem cells (MSCs) from a sample of fat taken from the abdominal region and offers lifetime cell banking. When therapy is needed, the pure MSCs are expanded in their lab to a therapeutic dose, similar to university clinical trials.
My first treatment in 2012 yielded immediate relief. But the FDA stepped in and blocked access to using one's own stem cells in September 2012, based on their determination that expanded cells are a drug, subject to years of trials before approval. This delayed my therapy plan, until Celltex found a top-notch, certified hospital in Cancun, Mexico. Under regulations established by the FDA and COFEPRIS, Mexico's equivalent of the FDA, I was able to resume treatment.
After four treatments over two and a half years, I've been in remission since May 2014. I feel good again, with 18 symptoms gone and the rest improved. I no longer need assistance to get in and out of bed, or down on the floor for yoga. I can even take short walks holding a railing for support. But my delight is shadowed by the suffering of so many patients I know who can't access this therapy yet.
The op/ed authors criticize stories like mine as anecdotes, but for MS, we've already passed safety trials. At the 2014 annual neurology presentations a headline read "Stem Cell Therapyin MS Looks Safe; Test of Efficacy Awaits Future Trials."
Legislators crafted the Cures Act, in response to the plight of patients who have run out of options. Further support is expressed by approval of "Right to Try" laws sweeping the U.S. The will is there, next comes implementation.
Patients, caregivers, doctors, researchers, regulators, investors, and insurers all need to work together to bringregenerative medicine into approved medical practice. The 21st Century Cures Act is a good framework and already on a swift passage through Congress.
Dr. Andrew von Eschenbach, former FDA director, has gone on record to state that, "Breakthrough technologies deserve a breakthrough in the way the FDA evaluates them. Take regenerative medicine… after proof of concept and safety testing, a product could be approved for marketing with every eligible patient entered in a registry so the company and the FDA can establish efficacy through post-market studies."
Japan has adopted a Regenerative Medicine Act based on this concept, and it even includes early insurance coverage once safety is established. It is time for the U.S. to catch up.