"Compassion, perseverance and endurance" are the terms that anesthesiologist Norman L. Wulfsohn, M.D. speaks gently, and with a genuine certainty, when asked what advice he would give to anyone wanting to enter the medical field. And if you ask anyone walking the peaceful halls of Acuity Hospital of South Texas, they will tell you he follows that sentiment by his own personal example. Currently, Wulfsohn is the Medical Director of Clinical Excellence and Innovation at the hospital located in San Antonio, and he has had an impressive 68-year career that spans three continents, having written numerous books and penned over 60 articles on his research.
Born and raised in South Africa, Wulfsohn's early life consisted of serving in World War II under Winston Churchill and graduating medical school in 1948. A founder of both Star Anesthesia and Citywide Anesthesia, he has since spent his time enriching the ever developing world of anesthesiology, as well as the careers of many respected medical professionals, doctors and nurses alike, both locally and abroad.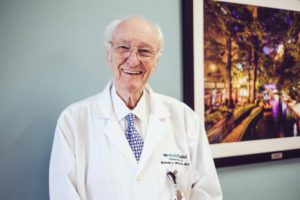 "When I first graduated in '48, they sent me to a small hospital in a small town where there were only five doctors for the area," recounted Wulfsohn, adding, "I had to do it all…babies, heart attacks, anesthesia. And I just ended up doing more and more anesthesia because the other doctors were scared to do it with few resources."
Deciding he should specialize, Wulfsohn then made the move to The Royal College of Surgeons of England and finished his studies in anesthesiology. "The field is much improved from those days. When I started, I started with Chloroform. So it's come a long way with monitoring and advanced drugs," he says.
Wulfsohn was and has remained a figure at the forefront of progress made in the field of anesthesiology both locally and nationally for over 50 years. While he is held in high esteem by his peers and those he's taught, he is most proud of the research he's been a part of. Wulfsohn explains, "There weren't many options to work with when I first started. I was the second in the world to use Halothane and helped institute drugs like Peridol, Fentanyl and Ketamine. Open heart surgery wasn't even around when I first started, and I ended up doing anesthesia for a lot of those in the beginning."
"Dr. Wulfsohn has been very influential in the way this hospital runs. His work on creating and developing our treatment room allowed us to extend our ICU monitoring capability from six beds to 16 beds." – Danny Fraley, COO of Acuity Hospital of South Texas
After eight years in England, Wulfsohn was asked to bring his talents to the U.S., and he landed in New York teaching at one of the nation's premiere medical schools: The Albert Einstein School of Medicine. "I enjoyed New York, but I was asked to go help with a new medical school in Texas and so I did," he says.
San Antonio has been his home now for 40 years. Starting with his very influential teaching at the start of the University of Texas Health and Sciences Center of San Antonio and most recently, bringing his experience and passion to the Acuity Hospital where he is a volunteer consultant.
Acuity, a Long Term Acute Care Hospital (LTACH), was able to more than double its ICU monitoring capability after the efforts of Dr. Wulfsohn turned the treatment room into the same kind of room you'd find in major hospitals where surgical tracheostomies, GI procedures, wound debridement's, and minor amputations are performed.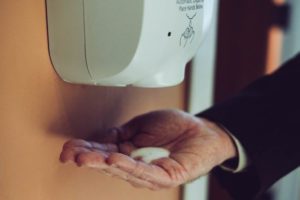 Danny Fraley, the CCO at Acuity, explains "Dr. Wulfsohn has been very influential in the way this hospital runs. His work on creating and developing our treatment room allowed us to extend our ICU monitoring capability from six beds to 16 beds. His expertise and our ability to take more acute patients has drawn other physicians that may not have otherwise been interested in our facility."
Raising standards for both physicians and patients is important to Wulfsohn. "Acuity," he states proudly, "is unlike any hospital I've ever worked in. They take extra special care here to prevent disease with their infection control standard and the atmosphere is very warm."
Where regular hospitals usually keep patients seven days, Acuity is able to keep patients 21 to 30 days, so the quality of care for the patients and their families is very important. Wulfsohn's is proud of Acuity's "concentrated care." "The care is not spread over a lot of patients and allows for good, quality individual care for each patient," explains Wulfsohn.
Wolfsohn has only beaming things to say about the environment he's helped nurture. "It's a very warm and inviting hospital and I've worked in a lot. You notice everyone is smiling right from the entrance and throughout there is a feeling of comfort," he says.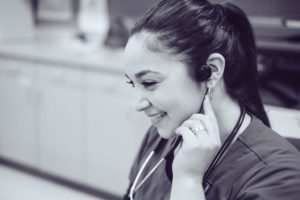 "There are minimal overhead pages, and when a call button is pressed, the nurse answers instantly after notification is made through their inner ear monitor," says Fraley. Adding, "Our quality of care is priority. We track our call light response time and we have a 98 percent positive perception when patients and families are asked."
Acuity staffs 158 personnel with 34 of those being five year plus employees, and several 10 to 20 year employees. "A great environment lends to having a lot of the staff stay with us for a long time," says Fraley. Despite the large staff, Dr. Wolfson's influence is still felt throughout. Melody Love, RN the house supervisor explains, "We have learned a lot from him. He's a great leader and always involved in a lot of things. We really appreciate how hands on he is."
Aside from the warm environment and concentrated care, Dr. Wolfson is also impressed with the higher level of resources Acuity has available. One example being that the hospital is the only LTACH in San Antonio with a Hyperbaric Suite, allowing them to raise the bar in wound care. Fraley adds "It was initially created by the Navy to help divers with the bends." Tools such as ultrasonic debriders help minimize bleeding during surgery, decrease pain and increase healing time. "It acts like a surgical pressure washer," shares Fraley.
Fraley also speaks to Dr. Wulfsohn's work on their treatment room stating "The level of detail he was able to put into transforming the room has allowed us to keep most every procedure in-house, and the level of care we are able to provide gives us many of word-of-mouth referrals."
"Dr. Wulfsohn has epitomized our core values of integrity first, service before self, and excellence in all he does" -Kris Karns, CEO of Acuity Hospital of South Texas
Despite a long list of achievements and accolades, Wulfsohn continues to leave his mark by mentoring medical professionals like pulmonologists and anesthesiologists to nurses and heart surgeons. "Even from our early meetings, he would say something as simple as we had to 'persevere,' and we would talk about that for weeks."
Last year, Acuity was able to show appreciation for Dr. Wulfsohn by naming its boardroom after the doctor. "Dr. Wulfsohn has epitomized our core values of integrity first, service before self, and excellence in all he does," says Kris Karns, CEO of Acuity Hospital of South Texas.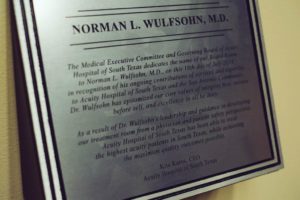 "Positive thinking is very important," says Wulfsohn. Shifting his advice, "It's important in life and relationships. If you wanna have a happy marriage, say yes to whatever your wife wants" he says with a grin. Adding, "And if you wanna be a good doctor you have to be compassionate and enjoy your work." Wulfsohn's influence on the culture at Acuity has lead to many awards, the most recent being the Beacon of Excellence awarded by the American Association of Critical-Care Nurses (AACN). This award is normally given to ICU units in traditional hospitals and there were only 22 given in Texas.
Dan Fraley was also awarded the Circle of Excellence Award from the AACN, of which only 25 are given nationwide each year, and he says it's because of Wulfsohn's leadership. "It's a good relationship. He will always leave you with something positive," beams Fraley.
Wulfson ends with one simple statement, "It's in the Hippocratic Oath we take… to do good."
Continuing the work of raising standards and educating others, Acuity Hospital of South Texas will be hosting a pulmonary symposium for physicians of South Texas on February 20th, 2016. With over 100 physicians anticipated in attendance, the symposium will house pulmonologists, internal medicine, intensivists, thoracic surgeons, critical-care nurses and respiratory therapists.
For more information on attendance and sponsorship opportunities for this symposium contact Dan Fraley at dfraley@acuityhealthcare.net or 210.627.4346.