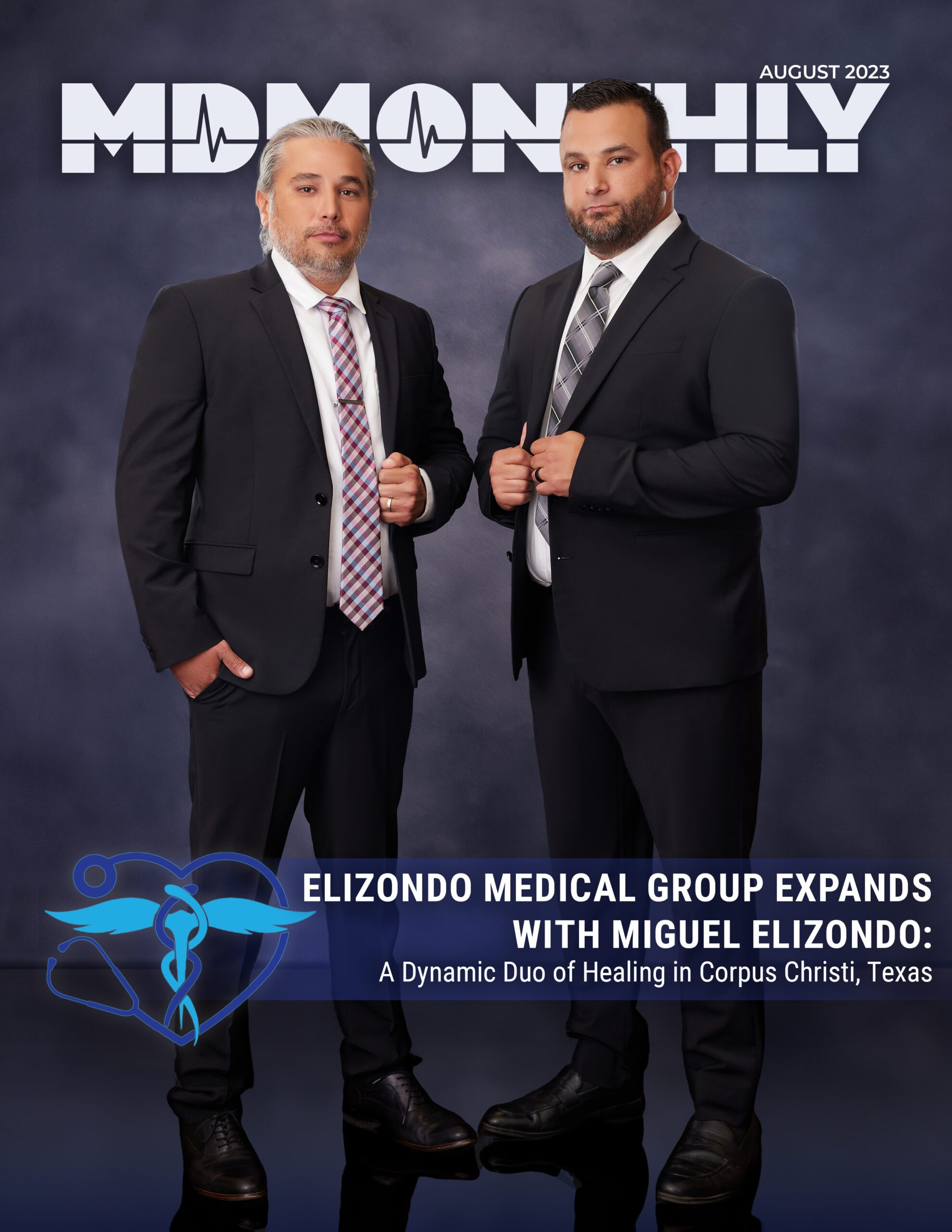 Nestled within the vibrant heart of Corpus Christi, a beacon of healthcare excellence shines brightly, thanks to the exceptional efforts of Dr. Carlos Elizondo and his newly joined brother, Dr. Miguel Andrés Elizondo.
Elizondo Medical Group has 3 convienient locations:
317 East 1st Street,
Alice, TX 78332
361-664-0303
primarycarewellness.net
5710 Esplanade Drive,
Corpus Christi, TX 78414
361-991-8000
2701 Morgan Ave #400,
Corpus Christi, TX 78405
361-452-0799
Together, they helm the Elizondo Medical Group—a dynamic practice that not only upholds their family legacy but also exemplifies the values of dedication, resilience, and unwavering commitment to their community.
A Foundation of Perseverance and Dedication
The Elizondo brothers' journey into the medical field was deeply influenced by their father's profound impact as a revered physician within the community. Dr. Carlos Elizondo fondly remembers their father's legacy, reflecting, "Our father was a great, great physician for the community." This familial connection laid the groundwork for their unwavering determination to follow in his footsteps.
However, the path to becoming esteemed physicians wasn't without its challenges. Dr. Miguel Elizondo's unique journey included a six-year gap between undergraduate studies and medical school—an interval that allowed him to solidify his aspirations and define his purpose. With the encouragement of his father, he took a leap of faith, enrolling at Ross University School of Medicine. This decision required immense dedication, reflecting the Elizondo family's tradition of hard work and sacrifice.
Triumphing Over Trials
Throughout their educational pursuits and medical careers, the Elizondo brothers faced a series of trials that tested their resolve. From enduring the unpredictable forces of Category Five hurricanes to overcoming personal losses, their experiences became crucibles of resilience. The passing of their father and a close friend, Lorenzo, profoundly affected them. Dr. Miguel Elizondo's voice grows somber as he reflects on these losses, acknowledging that "more curveballs" only deepened their determination to honor their loved ones' legacies.
Such challenges underscored the crucial question, "How much do you want it?" This query drove them to reaffirm their commitment to their dreams and the communities they serve, propelling them forward in their pursuit of excellence.
A Shared Vision and a Bonding Brotherhood
The bond between the Elizondo brothers extends beyond familial ties—it encompasses a shared approach to patient care, rooted in compassion and dedication. Dr. Carlos Elizondo's emphasis on a strong family unit and healthy competition speaks to their mutual desire to provide exemplary care. As they compete to excel in their roles as family medicine physicians, they foster an environment of continuous improvement, ensuring their patients receive the best possible care.
Recently completing his residency, Dr. Miguel Elizondo's entry into the practice marks a new chapter for the Elizondo Medical Group. Working closely alongside his brother revealed striking similarities in their approaches to medicine and patient relationships, affirming their shared values and vision for compassionate care.
Guiding Light Toward the Future
The Elizondo Medical Group envisions a future characterized by growth and excellence in patient care. Dr. Carlos Elizondo acknowledges the constant evolution of the healthcare landscape, citing its challenges and unpredictability. Yet, he remains resolute that their foundation of compassion and patience will continue to guide them, ensuring the utmost care for their patients.
With aspirations to expand their outreach and extend their exceptional care to a broader audience, the Elizondo Medical Group stands poised to make an indelible impact. Their enduring legacy of perseverance, empathy, and dedication speaks volumes about their commitment to treating patients not merely as medical cases but as cherished members of their extended family.
If you're in search of healthcare that embodies compassion, commitment, and a familial touch, the Elizondo Medical Group awaits. Reach out to them at their Alice, Morgan, and Esplanade location to experience firsthand the legacy of care that the Elizondo brothers are passionately upholding.