Safe, Effective, and Quality Skincare Line Makes Its Debut in Texas
Jody Joseph Marmel
Dr. Steven Cyr is well-known in the San Antonio community as a meticulous spine surgeon with tremendous success in primary and revision surgery. He often does surgery on patients sent to him with unsightly scars from multiple previous surgeries. Dr. Cyr explains, "I have looked for years for ways to minimize the appearance and discoloration of surgical scars. I also sought treatment options to reverse the aging process as well as sun damage and effective and safe acne treatments for my family." After years of research and consulting with leading chemists in the field of skincare, Dr. Cyr is proud to unveil CYRx MD Skincare line. 
"I created these products for my patients and family, so safety and efficacy were my top priority." Dr. Cyr continues, "In fact, I tested the products on my family and myself first. Just as it is in my practice, I wouldn't recommend something to my patients or clients that I wouldn't do to myself or my family. That is my standard of care."
Dr. Cyr notes that our skin is the largest, but one of the most neglected organs of our bodies. "I have made these products available for people of all ages to ensure caring for our skin was safe and easy." After researching the most effective prescription and over the counter products, Dr. Cyr felt that nothing seemed to work that well. "We have literally experimented with numerous skin care treatments that were over-priced and ineffective or minimally effective. Some of the products caused a skin reaction." Dr. Cyr talks about his son who had to go to the ER with an allergic reaction to sunscreen, and the ER visit cost over $3000 to treat him while on a beach retreat.
He has also seen acne medications that are very popular result in what appeared to be permanent redness and irritation of the skin, even when they were effective in controlling acne. "Some prescription medicines are too strong, and none have other products or botanicals that soothe the skin, smell good, lessen the inflammation, redness, skin reaction, or rehydrate the tissue. The CYRx MD Skincare line addresses all those issues."
Currently, the CYRx MD Skincare line has four main systems. There is the Acne Control System, the Anti-Aging System, the Melasma/Sun Damage System and the Post-Procedure System. Each of these systems has products that are true gems. All of the products are equally effective for both women and men and the sunscreens are even safe for children. Basically, the line is geared to address issues that face all age groups.
The Acne Control System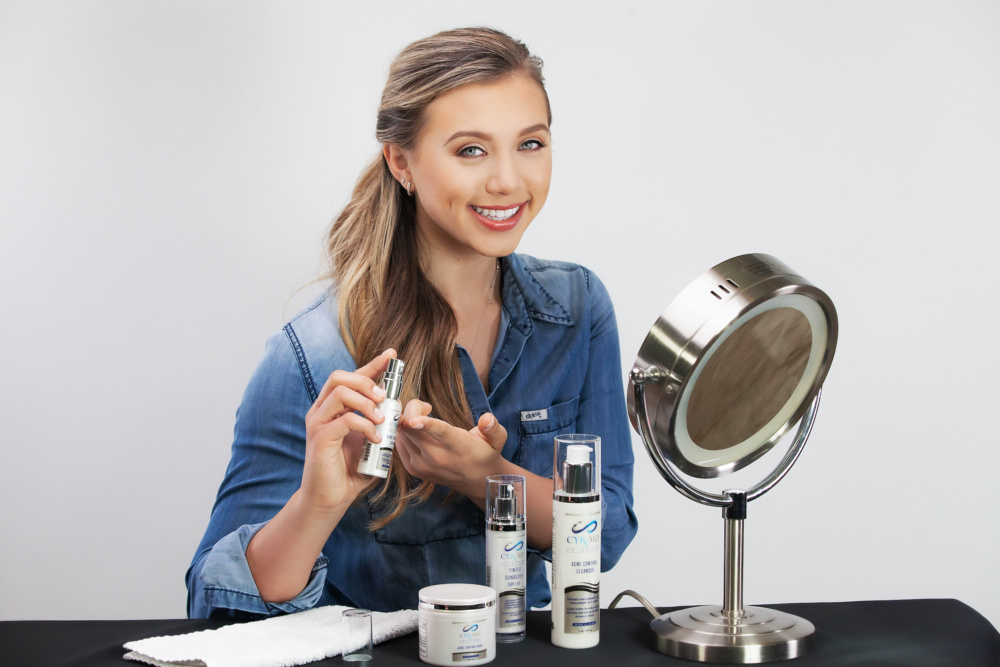 The Acne Control System consists of products that are effective even for sensitive skin. The cleanser and wipes are the most basic product. The highlights are the micronized benzoyl peroxide that is considered the "world's first" non-irritating form of benzoyl peroxide. It penetrates more deeply, but it also has aloe to soothe the skin and Hyaluronic acid to hold moisture within the skin to counteract excessive skin dryness. Dr. Cyr elaborates, "The acne wipes (easy to hold and carry) and acne control serum have a combination of gentle hydroxy acids that exfoliate the skin to remove dead skin cells, reduce pore size, and stimulate production of collagen and the building blocks of healthy skin. But it also has botanicals to soothe and decrease inflammation of the skin during treatment." The serum even works for post-acne scarring and dark spots. Alexa Cyr, Dr. Cyr's teenage daughter, states "I didn't start struggling with acne until my later teen years, and when I finally did, I worried constantly about my appearance. As a pageant contestant, blemish-free skin was very important. When my father gave me the Acne Control System, my skin almost instantly cleared up. I have very sensitive skin, but I never had any negative side effects from this system. I was amazed at how fast and effective they were."
The Anti-Aging System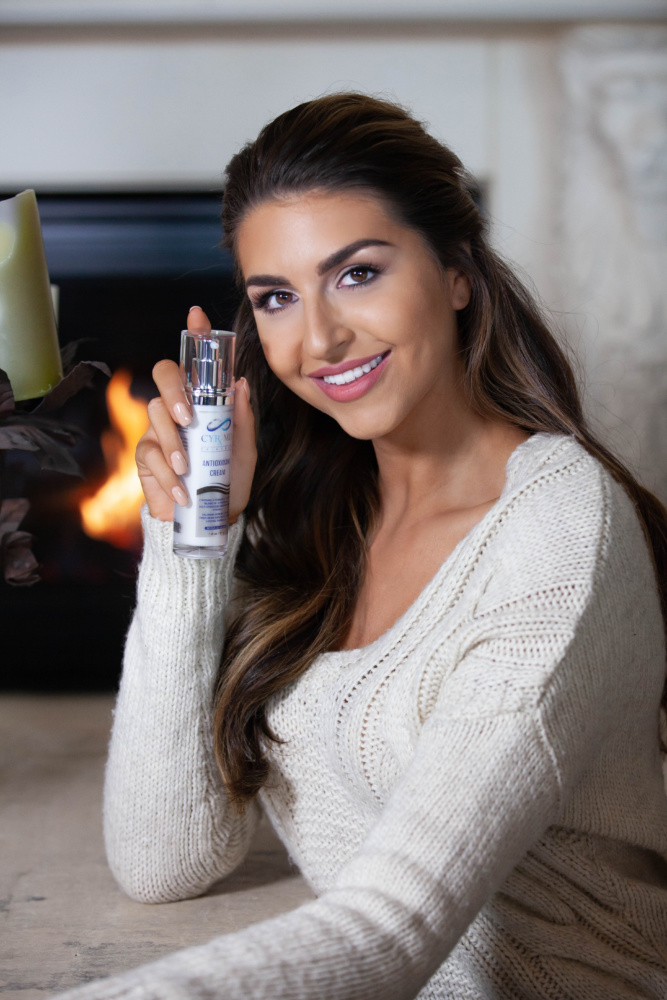 This is the line that most people will find appropriate as a general skincare system. It is effective for young adults to seniors. Everyone needs an effective skin cleanser. The rejuvenating cleanser has a combination of botanical essential oils to cleanse and condition/rejuvenate and protect the skin. The Tretinol cream, retinol eye cream, and retinol pads effectively increase skin turnover for smoother skin, improve effectiveness of lightening agents, stimulate collagen to decrease fine lines and wrinkles, and decrease pore size. Both also inhibit melanin synthesis and free radicals. The wipes contain a special formulation of Vitamin C that is 50 times more effective than typical Vitamin C products. The eye cream also contains Vitamin K to reduce dark circles and peptides to create younger looking skin. The Antioxidant cream reduces melanin synthesis by 80 percent and increases collagen by 100 percent. The Collagen Youth Serum has been clinically proven to reduce UV damage by 8 times and reduce sunburned cells by 96 percent. It increases collagen synthesis and antioxidant protection 8-fold. Dr Cyr explains, "Possibly, the most amazing product is the Injection-Free Serum. It is a multi-product system clinically proven to deliver results equal to an injection of filler after just two weeks of use. It increases Collagen III, the youth collagen, reduces wrinkles by 15 percent in two weeks, increases elastin production by 190 percent in eleven days, Collagen I by 179 percent and Collagen III by 194 percent after eleven days, hyaluronic acid by 85 percent, and decreases skin laxity by 50 percent in 28 days."
Melasma/Sun Damage System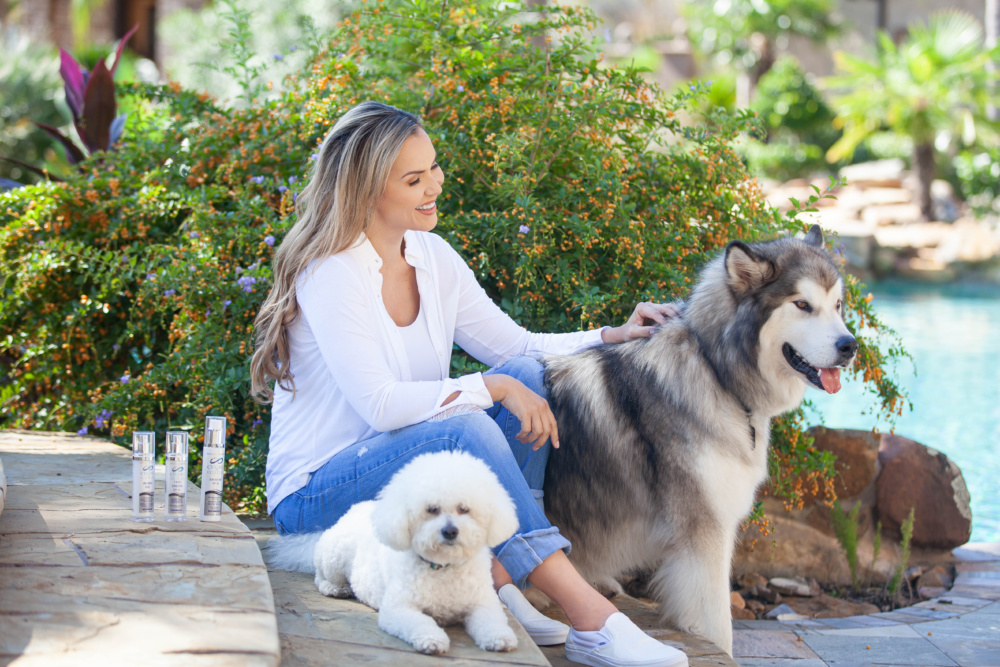 The majority of this system includes the same products as the anti-aging system, but with the addition of one amazing lightener. "My wife's all-time favorite product and the reason we decided to create an entire skincare line is all due to Melasma Fade. What's amazing about Melasma Fade is this multi-active formula has proven to be more effective than any other product we have tried, from $400 over-the-counter products, high-end skincare products, and prescription formulas," says Dr. Cyr. It has an innovative whitening complex called EpHQuinone which is combined with hydroxy acids and botanical extracts to maximize its effectiveness and cellular turnover. It interrupts the production of melanin, which is responsible for age spots, freckles, dark discolorations of the skin due to hormonal changes and exposure to the sun. It has been clinically proven to reduce melanin synthesis by 80 percent in just six weeks. "Your skin is the first thing people see when they meet you. Taking care of it is essential to looking and feeling healthy and beautiful," says LeAnn Cyr. "I've found that the better my skin looks, the more confident I feel and the less make up I wear."
Post-Procedure/ Scar System
Like the other lines, this line has products that can be universally used. For example, the restorative cream is an intense moisturizer, but it also helps to decrease bruising and inflammation associated with surgical procedures. It has Vitamin K and essential oils that are effective for a general moisturizer, for treating under eye circles and puffiness, but it also works for spider veins, broken blood vessels, fine lines and wrinkles, and redness and inflammation associated with rosacea. It has been formulated for fragile post-procedure skin. It is effective for scars during scar massage. "I have my patients wait until six weeks after surgery to begin scar massage. The scar massage coupled with Tretinol 1% further increases cell turnover and lightens the discoloration. Using either the Physical Sunblock or Sun Defense for one year after surgery is highly recommended. This prevents hyperpigmentation from sun exposure, and it is great for post-procedure scars as well," explains Dr. Cyr. 
The CYRx MD Skincare line places a huge emphasis on the safety and efficacy of the products. The products were formulated to be free of chemical irritants, preservatives, and common allergens. "We ensured that they were cruelty-free, so no animals were used in testing their efficacy. The products were scientifically formulated to avoid the pitfalls of products that don't take advantage of the science behind skincare," states Dr. Cyr.
Dr. Cyr and his crew's mission is to ensure that your outer beauty matches your inner beauty. "I do believe that we are all beautiful in our own way. True beauty is beneath the surface but looking young and beautiful on the outside is important too. When you feel good about the way you look, you tend to change the way you feel about yourself, and ultimately how you treat others." Dr. Cyr elaborates on his philosophy about looking and feeling good. "We are working on multiple new products, the first of which is a Hair Restoration System. I plan to release that line in the coming months and will continue to search for products that effectively address our skin's most concerning issues." Dr. Cyr understands that science is continually discovering more effective ways to treat what ails us. He is on the cutting edge of those changes. "The body is so complex that we will spend an eternity trying to understand how to improve on available treatments. So, the process is constantly in evolution." And Dr. Cyr and his team are evolving with science and producing a results-driven safe and effective skincare line so that all of us can reap the benefits of living and looking healthier for as long as we possibly can. Dr. Cyr concludes, "We worked hard to deliver products that we can be proud of and I am confident people will love the results."
The CYRx MD Skincare line is available on the website and can be ordered online. For those in the San Antonio area, you can visit their exclusive retailer, Bio2 Skin Studio/Medspa, at The Shops at La Cantera Mall and consult with their aestheticians about the entire CYRMD Skincare line.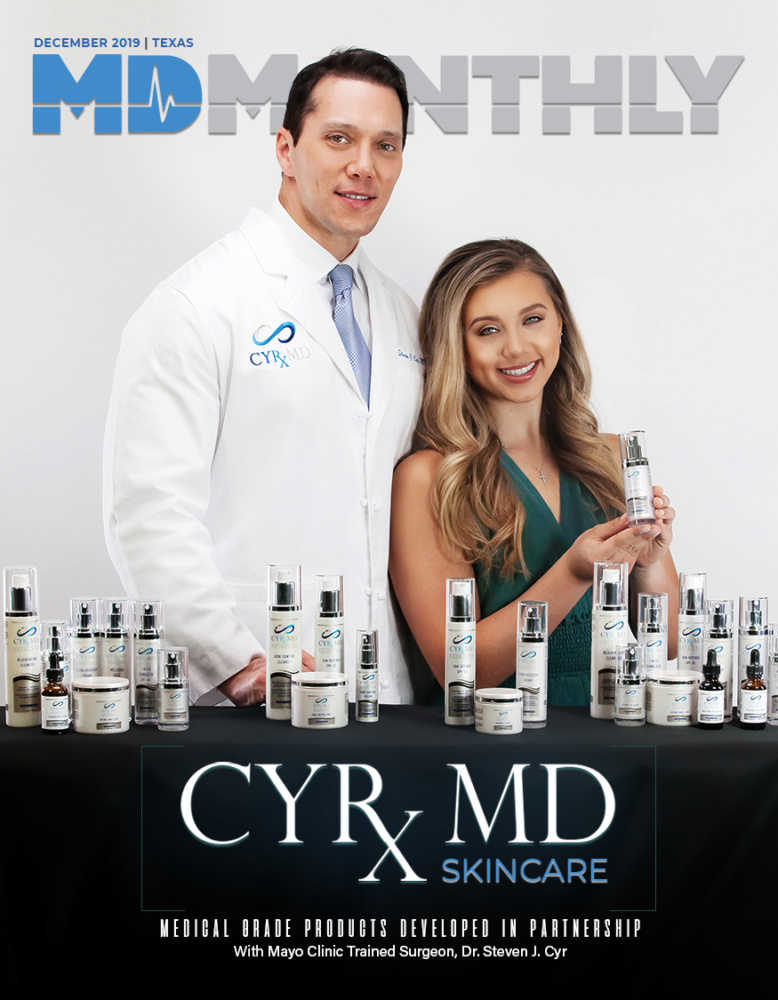 Visit their website, Instagram, Facebook.