Dr. Steven Cyr of San Antonio, TX is ranked among the top physicians in the nation based on patient reviews.
Vitals is pleased to announce that Dr. Steven Cyr has been honored with the prestigious 2018 Compassionate Doctor Award.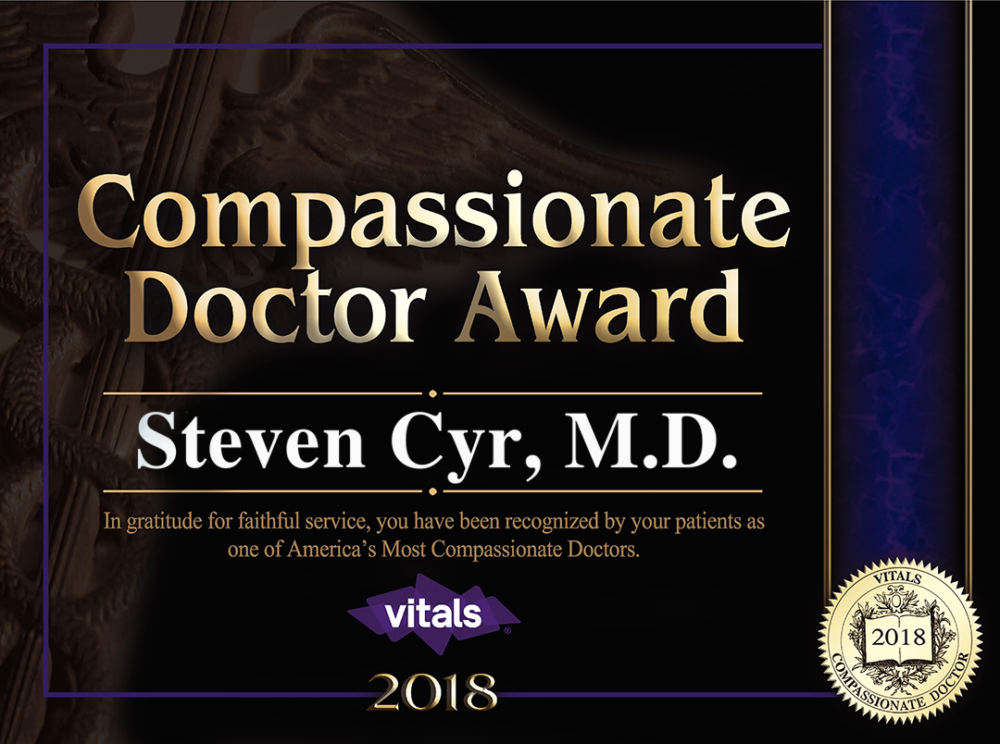 The accolade, which recognizes physician excellence, is given only to doctors who receive outstanding patient reviews throughout the calendar year. Of the nation's 870,000 active physicians, only 3 percent were accorded the Vitals Compassionate Doctor Award in 2018.
Each year, nearly 150 million patients across the U.S. access Vitals to provide feedback about their experiences with their physicians. The Vitals Compassionate Doctor Award is bestowed on doctors who have an average rating of at least a 3.5 out of 4.0 in the category of bedside manner. All winning doctors must also have a medical license in good standing with no sanctions.
Dr. Steven Cyr commented on the recognition: "This is quite an honor for me. I am very pleased to have been selected and grateful to my patients who went out of their way to rate me and give me positive reviews."
To find out more or to contact Dr. Steven Cyr, please call 210-487-7463, or visit www.saspine.com.