Empowerment: Taking a New Approach to Dementia
By Sue Carrington
Part 2: Seeking the solutions
Caring for a person with Alzheimer's disease or related dementias (ADRD) is an intricate process. As we explored in Part 1 of Empowerment: Taking a New Approach to Dementia, poor outcomes, such as too many hospitalizations, negative behaviors, and overuse of , have been pervasive. Innovators in memory care services are taking new approaches to ADRD focused on person-centered care, improved quality of life, and a perspective that sees, not disabilities, but abilities.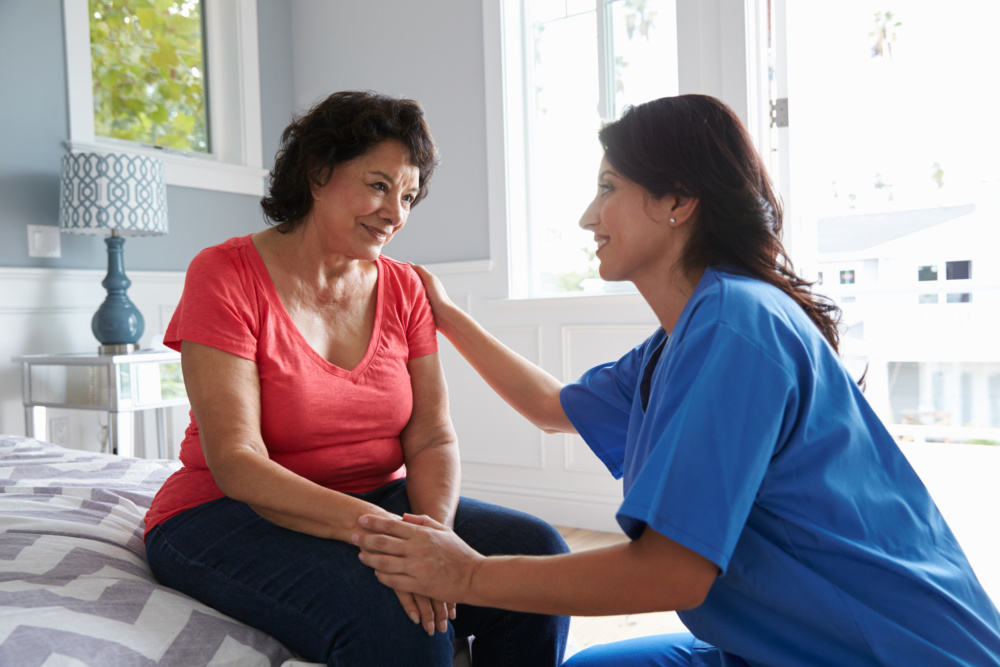 Filling the gaps with a cognitive assessment
According to Kim Warchol, an occupational therapist and nationally recognized specialist in dementia care, effective care for those with ADRD starts with a thorough cognitive assessment.
"If someone begins to experience changes in thinking, whether living at home or in a senior living community, that person needs to visit a physician specialist, such as a neurologist, for symptom evaluation. This can determine the root cause of their memory loss—whether it is normal aging or a disease process."
Along with a physician specialist assessment to identify the root cause of the cognitive changes, the person should be seen by an occupational therapist specializing in dementia therapy, Warchol points out. This professional can conduct functional cognitive assessments that help to identify the stage of the disease and can also assess the demands of everyday life, creating plans that improve the person's safety and level of function through environmental modification, care partner training, and creating what she calls the "just right challenge"' in meaningful daily activities.
Too often, she notes, specialized assessments by a neurologist or occupational therapist are skipped. As a result, treatment interventions and care plans can be insufficient or even inaccurate.
"Without this type of intervention to identify which stage of the disease the person is in, we start guessing what the person is capable of. We may wrongly conclude that they're helpless, creating excess disability and dependence and perhaps even failure to thrive. Or, if their verbal skills are good, we may mistakenly decide that they don't need individual supervision. An accurate assessment by members of the specialized interdisciplinary dementia care team can help caregivers develop an effective daily life care plan that enables the highest level of independence and safety possible."
As described in the previous blog, understanding the dementia stage or cognitive level of a person with ADRD is essential to developing an appropriate care plan. "Cognitive assessments need to be administered from the perspective not only of what the person has lost but also of what the person can still do. Then, we can start talking about hope and quality of life at each stage of the disease progression."
Furthering workforce development
Another essential step in effective ADRD care is creating what Warchol calls a "dementia-capable workforce," one that can support people through every step of their experience of the disease and walk the journey with them.
Key also to a strength-based care is proactively valuing each resident's uniqueness, Warchol notes. For example, StoneGate Senior Living, a leading provider of senior living services in Texas, Colorado, and Oklahoma, offers a Music & Memory™ program to help reawaken memories for residents with ADRD. A personalized playlist of songs sparks renewed meaning and connection—and keeps staff members further tuned into the life story of each person in their care.
Staff training also includes the critical element of behavior management. Warchol points out the need to stop thinking of negative behaviors—such as agitation, aggression, and anxiety—as normal symptoms of dementia. "Instead, we need to think of these expressions as a normal response to a situation, such as being forced to shower. Then, as care partners, we need to understand how we can approach situations differently to cultivate trust and agreement."
Finding the light within
One of the greatest rewards of this new approach to dementia care is its positive impact on residents' families, Warchol notes.
She tells the story of a daughter who had moved her mother into a dementia care facility—and was told there was little hope for improvement or quality of life. The mother hadn't spoken a word in several years, couldn't walk, and was described by her daughter as a shell of her former self. As a part of a pre-admission interview with the memory care facility where Warchol worked, Warchol picked up on "glimmers of the mother's capabilities that were perhaps being shrouded in the negative paradigm, such as, 'We were told Mom can't do anything anymore,'." Yet Warchol probed and heard the report that her mother could hold a magazine and turn the pages.
"Why weren't the abilities to focus attention and use hands to hold and use meaningful objects being promoted? Why wasn't Mom participating to some extent in her beloved activities of gardening and cooking? Why wasn't she talking? It appeared failure to thrive may have begun," Warchol explains.
The daughter decided to move her mother to Warchol's memory care facility, and within a few days, the mother was walking through the garden, talking about flowers, and picking up bowls in the kitchen to assemble ingredients.
"We called the daughter to share the good news," Warchol remembers. "At first she was incredulous. 'Put my mom on the phone,' the daughter said. Her mother's words to her daughter: 'You did good. I'm happy.'
"These were the first words the daughter had heard from her mother in years. Exceptional memory care can't heal the brain and reverse the disease process, but we can stop the suffering by uncovering and facilitating use of abilities retained—and by healing the human spirit that remains bright within."
About the Author:
Sue Carrington is a seasoned and purpose-driven journalist, with a focus on healthcare innovation. She has pursued her love of words through a diverse array of callings – from book editor to radio news director, public relations manager to corporate writer and freelance writing entrepreneur. Sue is a native of the Washington, D.C. area.