A recently released national study shows that patients treated in inpatient rehabilitation facilities have better long-term results than those treated in skilled nursing facilities. The study was commissioned by the ARA Research Institute, an affiliate of the American Medical Rehabilitation Providers Association. It is the most comprehensive national study to date, comparing the results of more than 100,000 medically and demographically similar patients in inpatient rehabilitation facilities to skilled nursing facilities over a period of two years.
The report's conclusion shows that patients who receive rehabilitation services in an inpatient facility have improved quality of life. Improved quality of life is defined as patients living longer, reduced use of facility-based care, such as hospital and ER visits, and the ability for the patients to remain in their homes without additional outpatient services. Details of the study found that patients:
Returned home from their initial stay two weeks earlier
Remained home nearly two months longer
Stayed alive nearly two months longer
In addition, patients experienced an eight percent lower mortality rate and five percent fewer emergency room visits per year. "These findings illustrate how significant inpatient rehabilitative care is to a patient's healing process," says Nick Nilest, CEO of Corpus Christi Rehabilitation Hospital. "As the results show, inpatient rehabilitative care helps patients achieve better long-term results. At Corpus Christi Rehabilitation Hospital, it's extremely gratifying to see these types of results first-hand on a daily basis. We're so pleased to be able to provide these essential inpatient rehabilitative services to members of our community."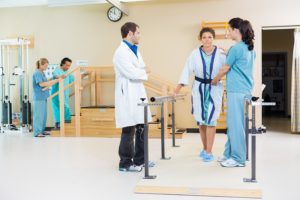 Corpus Christi Rehabilitation Hospital is a 35-bed, free-standing rehabilitation hospital that provides intensive physical rehabilitation services to patients recovering from strokes, brain and cord injuries, and other impairments resulting from injury or illness in the coastal bend area.