If you are in your late 40s or early 50s, your odds of needing cataract surgery are greater than ever before. We've noticed over the past 10 or 15 years that people are getting cataracts at a younger age. It's now very common to see people in their early 50s or even late 40s with cataracts.
Part of the reason cataract surgeons are seeing younger people with cataracts could be that we are exposed to more UV light, or possibly changes in nutrition or other environmental factors. Those things haven't been determined yet, but here in Texas, we are seeing more patients with cataracts at an earlier age
Rita Morales is one such patient. Earlier this year, her 83-year-old father underwent cataract surgery. So when she visited Key-Whitman Eye Centers in May, the 52-year-old was surprised when she was told we were going to check her for cataracts, she thought she was too young for that.
Rita scheduled her appointment with us because her near vision had declined to the point where she was dependent on dollar readers to see, and she wanted to weigh her options. As an energy company senior manager, she was in meetings constantly. She already carried her laptop, pen, paper and a bottle of water, now she had to carry readers too. If she lost them, she would have to run to the store and buy another pair.
When she went in for her eye exam, and we started talking about the symptoms of cataracts [night vision, glare, loss of near vision], Rita knew that was her.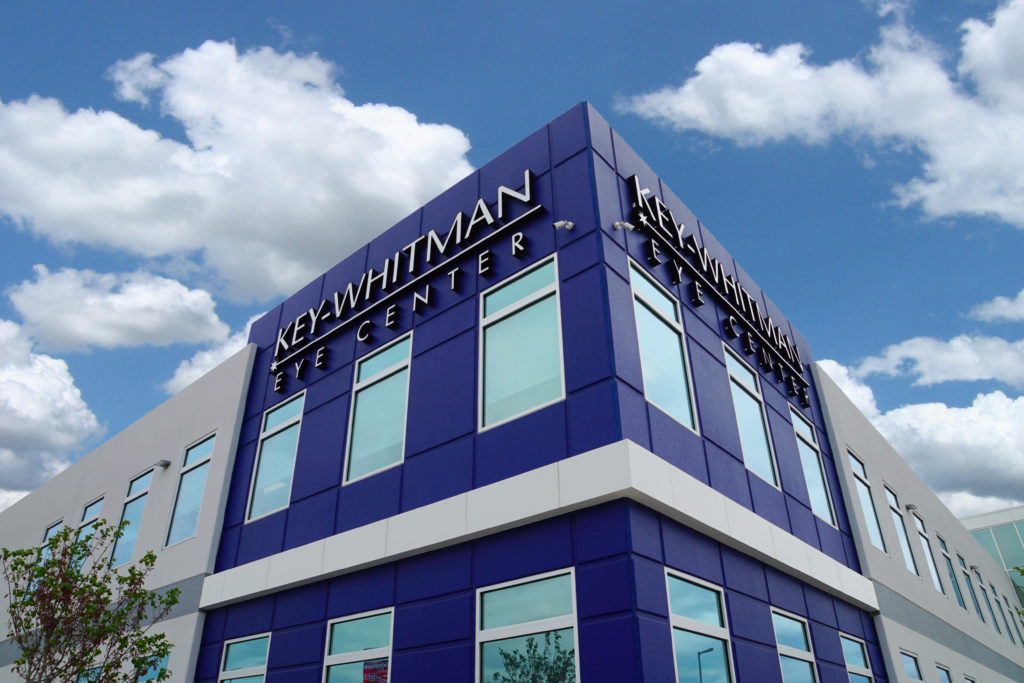 New technological advances are helping eye doctors diagnose cataracts earlier. We now have instruments that show us things we couldn't see before. Now we can diagnose conditions like cataracts at a much earlier stage. One of the latest tools we use is the HD Analyzer. It's very quick, and in a two to three minute reading we can see if patients are starting to get a cataract, and how dense and advanced the cataract is.
We often see younger patients with cataracts who have previously enjoyed the benefits of procedures like LASIK eye surgery and don't want to go back to wearing glasses. The younger population that we are seeing now wants to continue looking younger, they don't want to wear glasses or readers. With technology like Crystalens and multi-focal lenses like Tecnis, patients have more options that allow them to avoid wearing glasses all the time.
Most people can get out of wearing glasses and contact lenses for the majority of their activities at work, playing golf or driving for example. Our patients who have active lifestyles appreciate having less dependency on glasses or contacts. The other important thing for younger people is that we can correct their cataracts and astigmatism at the same time.
One of the things we advise patients today is to not wait so long to get their cataracts removed. We'd rather get them out earlier when they are forming, as opposed to when they are further along and getting dense. This helps reduce the chance for complications, swelling and inflammation, which is more likely as cataracts get denser. Plus, with the precision of laser-guided cataract surgery, surgery is safer in the eye surgeons' hands than ever before.
If you live in the Dallas-Fort Worth Metroplex and are ready to reduce your dependence on glasses, we can help. To schedule a consultation with an experienced eye surgeon in Dallas, call Key-Whitman Eye Center at 855.600.7296.