How a Naval Corpsman Dropped Anchor on a Medical Career
Special to MD Monthly provided by Medical Vein Clinic
When Josue Medina, MD was growing up in El Paso, he dreamed of going to college and of seeing the world beyond his Texas border town. "I knew since I was eight years old that I wanted to be a doctor, but my parents didn't have the resources to pay for college. A career in the Navy helped me get there," Dr. Medina, a partner in San Antonio's Medical Vein Clinic, stated.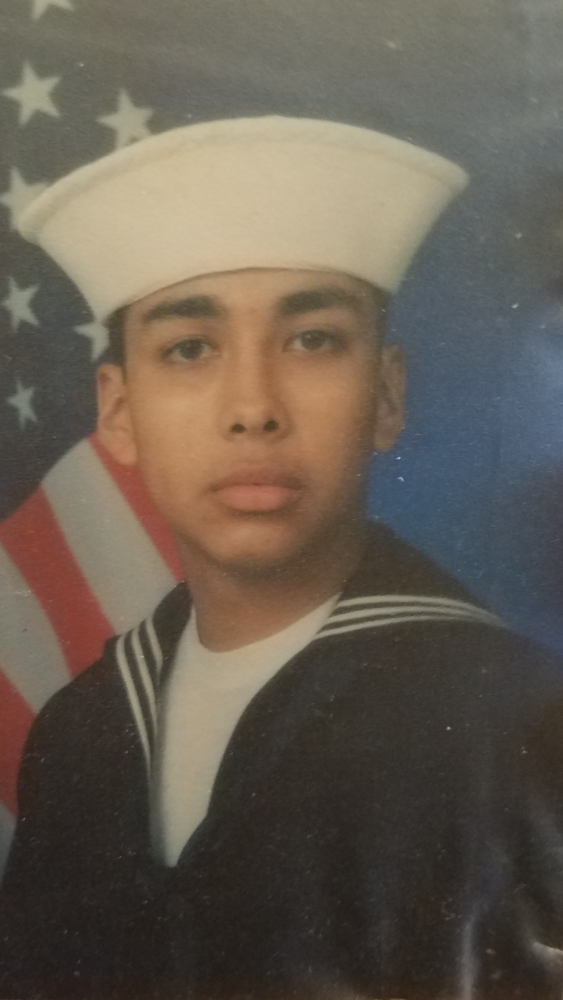 Fresh out of high school he joined the Navy. His parents signed a waiver for him to enlist, as he was only 17. Following boot camp in Orlando, Dr. Medina trained to be a medic at the Hospital Corpsman School in San Diego. When he graduated from the class "A" school, he had choice: become an X-ray tech or a pharmacy technician. Ironically, the man who now makes his living in radiology performing image-guided procedures, chose the latter. "With plans to become a doctor, I thought I needed to understand the 'drug part' of the equation," Medina said. His choice to focus on pharmacy while enlisted would also impact his life on a personal level. More on that, later . . .
Stationed at hospitals in San Diego and Portsmouth, Virginia during his six years in the Navy, Dr. Medina didn't ever get out of port. But what he learned from his service, he credits for getting him where he is today. "I wasn't the best student in high school—I lacked discipline and maturity," he reflected. "The military helped me improve myself in those areas."
When Dr. Medina received his honorable discharge from the Navy, he went to college–full speed ahead. The Navy College Fund and the GI Bill, along with a special Texas offering for former military personnel, made university studies a reality for him. At Texas A & M he majored in biochemistry, and following graduation, he attended medical school at Texas Tech School of Medicine in Lubbock. Medina's radiology residency studies later took him to the University of Tennessee in Knoxville. "Tennessee and Texas have close ties with Davy Crockett and the Alamo, right?" Dr. Medina laughed.
Dr. Medina moved to San Antonio in early 2017, recruited by Medical Vein Clinic's founder and business partner, John S. Hogg, MD. "I spent two years going around the United States, working with the top doctors and doing image-guided procedures to treat venous insufficiency," Dr. Hogg said. "When I performed procedures alongside Dr. Medina, his skills, knowledge, ethics, and how he cared for his patients, were so impressive. I knew I wanted him to be a part of this clinic in San Antonio."
Dr. Medina, now 41, appreciates his time in the military for many reasons. "It taught me to pay attention to everything I was doing, have goals in mind, and to work together with a team." The values military veterans share, also make for great co-workers on the civilian side, Dr. Medina believes. He recruited other vets to senior positions at the clinic, including 20-year veteran David Velez, the practice's manager, and Nate Galindo who serves as the clinic's senior Physician Assistant.
The military has greatly enhanced his personal life as well. While a naval pharmacy technician in San Diego, he met fellow technician, Elvira. They dated for four years until he went back to Texas to college. Life went on. She married and had a daughter. Dr. Medina got busy with his medical career. Twelve years later, they rediscovered each other on Facebook. By that time she was single again. The two of them reconnected offline and are now married. "I am so thankful for all the opportunities the military gave me," Dr. Medina smiled.
For more information about Medical Vein Clinic, please call 210-622-8000 or visit www.medicalveinclinic.com.