Altus Hospice: When the Curing Stops, the Caring Begins Because Every Moment Matters
By Rudy Arispe
In October 2016, Laura Hunt's 52-year-old husband, Randall, was diagnosed with colon cancer, which then spread to his stomach. The diagnosis resulted in a referral from their oncologist to Altus Hospice.
"Altus offered us 24/7 nurse care via telephone, as well as daily nurse visits," Hunt said. "They provided a thorough explanation of how the whole process would work. They also provided all medications and equipment, and answered our questions and concerns. I wanted to move my husband to our home, and on a Sunday afternoon Altus helped with the smooth transition."
Since 2007, Altus Hospice has offered compassionate care, and much more, to families whose loved ones are nearing the end of life.
November is Hospice and Palliative Care Month, which the National Hospice and Palliative Care Organization declares annually.
"This year's theme is 'It's About How You Live,' which Altus Hospice Care has thoroughly embraced," explains Jessica Taylor, Vice President of Sales and Marketing.
"We believe it's not about how long you have to live, rather about quality of life at the end of life," she said. "Our focus is on the things we can do for our patients and their families. For us, we believe that when the curing stops, the caring begins. We know it's the little things that mean a lot to patients and families."
Taylor added that Altus staff truly listens to the concerns that families have, and this care is extended to helping fulfill final wishes. "We had a rancher under our care," she said. "More than anything, he wanted to ride around his land. It was a supreme effort to get him into the car due to his frail condition, but we did it and he and his family had one last picnic by the pond."
For retired Air Force Colonel J.D. Tindall, Altus Hospice became an integral part of his family's life when the agency began caring for his wife, who suffered from Alzheimer's. "I took care of her at home as long as I could, but when her situation worsened I had to seek help," he said. "Altus stepped right in without hesitancy."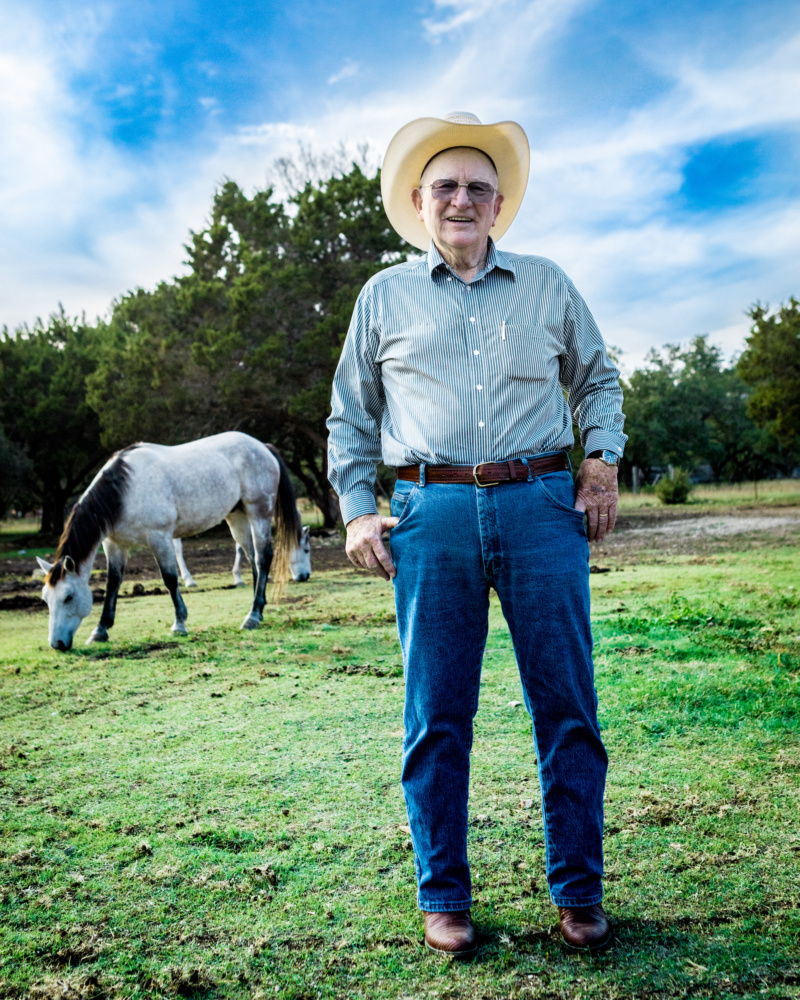 One of the things that struck Tindall about working with Altus is the immediate rapport that he and the staff established. So much so, the colonel recalled, that he chose an Altus chaplain to give the sermon at Jane Tindall's funeral after she passed away on October 23, 2016 at age 80.
"Every Altus hospice team member was very helpful and their level of expertise was apparent. The benefits and support they provided were remarkable," Tindall said. "Altus Hospice managed all of my wife's care and met all of her medical needs at the end of her life."
With locations throughout South Texas, Altus offers four levels of care, including routine home care, general inpatient care, inpatient respite care and continuous care. Services range from nurse visits, bereavement services, a social worker to assist with community resources, family relief help to prevent caregiver fatigue, and spiritual support services from a chaplain.
The Rev. Susana Beltran of Altus Hospice said that faith-based, spiritual support is essential for dying patients and their families. "It completes the whole care of the patient and their family," she said, "and without spiritual support the patient is not at peace."
Beltran, who has been a hospice chaplain for more than 17 years and most recently with Altus, experienced the Altus philosophy and compassionate care plan firsthand prior to her mother's death about six weeks ago.
"I truly got to see the Altus staff in action with my mom," Beltran said. "The certified nursing assistants (CNAs) were wonderful."
Beltran is also part of Altus' dementia and Alzheimer's-focused team known as DASH (Dementia & Alzheimer's Specialty Hospice Team). Through extended training, DASH team members become better qualified to adequately and appropriately meet the needs of these patients and their caregivers.
Incidentally, November is National Alzheimer's Disease Awareness Month, which was designated by President Ronald Reagan in 1983. At the time, less than 2 million Americans had Alzheimer's. Today, the number of people with the disease has increased to nearly 5.4 million, according to the Alzheimer's Association.
Meanwhile, DASH team members that include a registered nurse, social worker, chaplain, aide and volunteer coordinator are required to be credentialed through the Alzheimer's Organization training portal, becoming Care Dementia Specialists (CDS).
"The basis of this initiative," Taylor added, "is to provide a disease-specific approach to end-of-life dementia patients, set a higher standard of care, and provide a more advanced level of support to the family/caregivers. In addition to the interdisciplinary team members (IDT), team meetings are attended by a physician who also specializes in dementia care and credentialed through the Alzheimer's portal.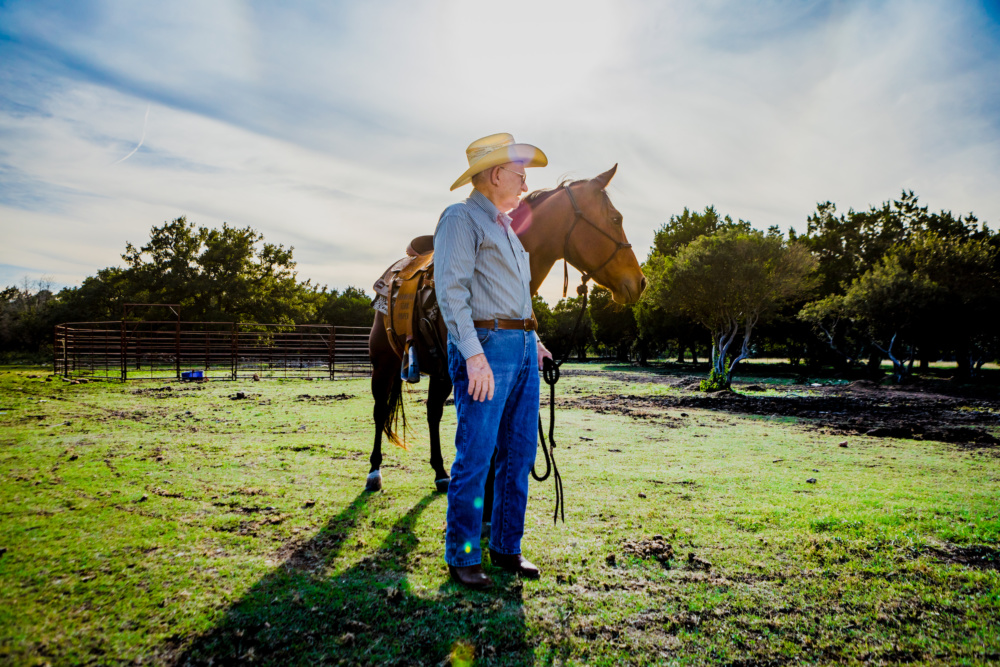 "This approach will provide a higher degree of disease-focused care that for this increasing patient population is not being delivered by other hospice agencies in many of our service areas," she said.
Beyond the scope of patient and family care, this initiative will also provide opportunities to partner in facilities and in the community to provide education, including caregiver support, pre-bereavement support and Alzheimer's support groups. Facilitators for Alzheimer's support groups are certified with additional training through the Alzheimer's Association. Dementia-specific volunteer programs defined by the Alzheimer's Organization will be implemented, including an Alzheimer's Speakers Bureau staffed by volunteers and team members.
"One of the biggest misperceptions of hospice care," Taylor said, "is that it is a last resort when 'nothing else can be done.'
"Hospice care doesn't mean that treatment stops," she said. "It means the types of treatment and goals of care change to managing pain and symptoms while helping patients reach their goals by doing the things they enjoy and spending quality time with their families."
Among more than 1.6 million Americans who received hospice services, 50.3 percent were on hospice care for 14 days or less while 35.5 percent received care only seven days or less, according to the National Hospice and Palliative Care Organization's 2015 Facts and Figures.
"Until families see firsthand how big of a difference hospice care can make in keeping their loved one comfortable and enjoying the best quality of life possible, they don't understand all the advantages we can provide," Taylor said. "Unfortunately, most people associate hospice only with dying – instead of living more fully during the time that remains – and they avoid engaging with a hospice program as early as they should.
"Not getting their loved one enrolled in hospice care sooner is a consistent regret that Altus hears from families when evaluating their hospice experience," she added. "Hospice focuses on caring, not curing. Hospice care is provided in the patient's home but may also be provided wherever the patient lives, including assisted living, nursing homes and other long-term care facilities and, in some cases, free-standing hospice facilities and hospitals."
For Laura Hunt, she is grateful that her husband spent his final days in the comfort of his own home. She is also appreciative for all the support that Altus provided.
"To this day, they call to check up on me," she said.
For more information, visit www.altushospicecare.com. or like them on Facebook.