SA Cancer Council Celebrates 35 Years of Raising Funds for Cancer Research and Patient Assistance at Mays Cancer Center
32 past presidents will be recognized during Spring Luncheon April 10 at Pearl Stable
When a group of pioneering women joined forces in 1984 to establish a nonprofit now known as the SA Cancer Council dedicated to supporting the former Cancer Therapy & Research Center, they had one goal in mind: Make a difference in the fight against cancer.
Thirty-five years later, the fight continues with funds raised annually for cutting-edge, cancer research and patient assistance at the Mays Cancer Center, home to UT Health San Antonio MD Anderson Cancer Center.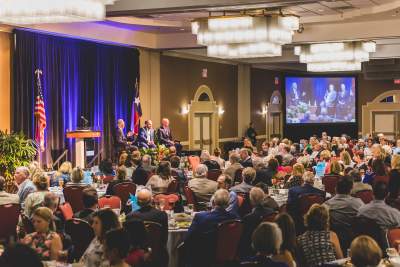 The SA Cancer Council celebrates its 35th anniversary during its signature Spring Luncheon from 11:30 a.m. to 1 p.m. Wednesday, April 10 at Pearl Stable, 307 Pearl Parkway. Tickets are $90 per person. Table sponsorships are also available. To purchase tickets or tables, visit www.sacancercouncil.org/spring-luncheon or call (210) 450-5571.
This year's theme is "Honoring the Past & Celebrating the Future" and 32 past presidents will be recognized for building a culture of philanthropy that exists today. James B. Milliken, chancellor of the University of Texas System, is the guest speaker. He will be interviewed during a Q-and-A session by Dr. William Henrich, president of UT Health San Antonio.
To date, the SA Cancer Council, an all-volunteer organization, has raised more than $5 million. Cheryl Wright, president of the SA Cancer Council, said patient assistance is offered in two ways. The first is transportation.
"To receive treatment, you have to get to the center. Not everybody has transportation available," she said. "A few years ago, we were able to purchase two vans for transportation. This year, we're hoping to expand on that and pay for two new vans to help provide transportation for patients who live outside Loop 1604."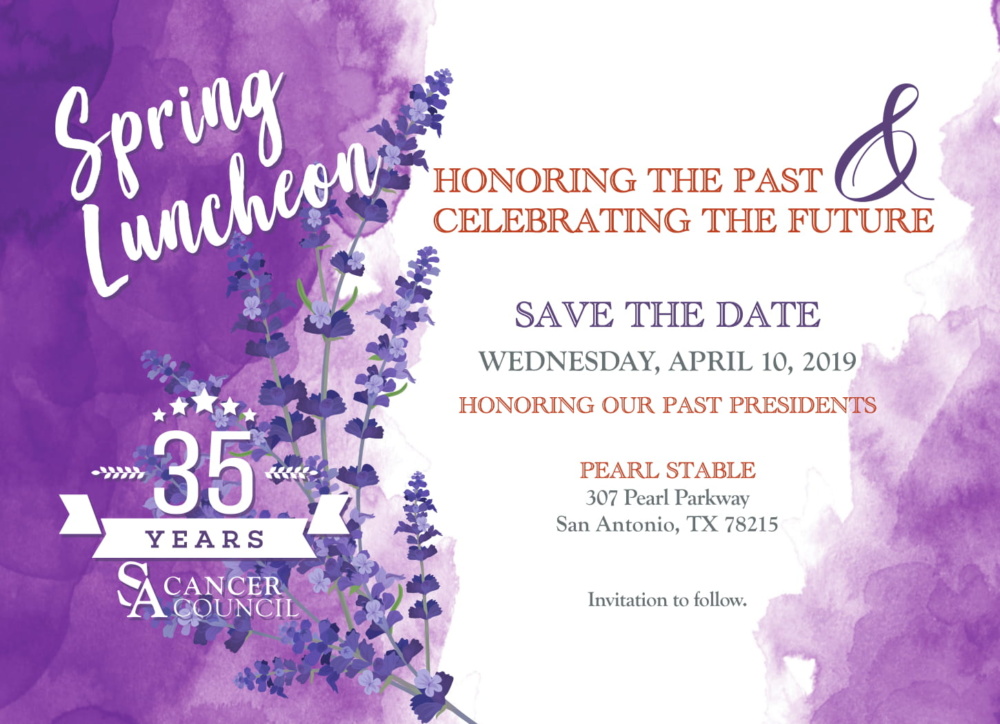 Secondly, the SA Cancer Council runs a food pantry for patients. "We go to the San Antonio Food Bank about once a month to stock our pantry, and we have volunteers to help box food for patients," she said.
Over the past 35 years, the community's monetary support of the cancer council's fundraising efforts has been used for the following: $750,000 to establish the CTRC Council Patient Education Suite; $600,000 to support the Patient Supportive Care Fund at the Mays Cancer Center; $275,000 to support cancer research grants at the Mays Cancer Center; and $150,000 to support pilot research projects at the Mays Cancer Center, among other important projects.
For cancer survivor, Vicki Shapiro, the support and services provided by the SA Cancer Council made a huge difference in her life while she was undergoing chemotherapy treatment after a sarcoma diagnosis in 2010.
"Being in the chemo room can be an anxious time," Shapiro said. "I was taking chemo for three days for eight hours, so you appreciate the snacks, pillows and knitted hats, anything that makes your time there feel like a comfortable place to be in."
Now that she's cancer free, Shapiro is a volunteer with the SA Cancer Council and serves as the volunteer coordinator of the Sarcoma Support Group. "It's important to be surrounded by others who have gone through similar experiences," she said. "They can share with you what you're feeling, and it can make you feel better and a lot less anxious."