When Robert N. Helms Jr., a healthcare industry veteran with more than 40 years of experience, founded Victory Healthcare in 2009, he did so with a very focused mission in mind. "We wanted to create the new standard in surgical care across Texas through a network of hospitals and partnering physicians," said Helms, Victory Healthcare's CEO and chairman of the board. "Everything we do as a company is centered around 'The Victory Difference' — personalized care from world-class surgeons using leading-edge technology in our luxurious accommodations."
Based in The Woodlands, Victory Healthcare offers specialized medical centers for patients needing care in certain areas — such as spine, orthopedic and bariatric surgery — with the intention of delivering higher quality healthcare, while making it more accessible to patients. Victory currently has seven surgical hospitals throughout the state, with three located in the Dallas-Fort Worth Metroplex, two in Houston, one in San Antonio and one in Beaumont. An eighth medical center is currently under construction in the Near Southside community of Fort Worth and is expected to open in the late summer of 2015.
The Victory Difference
Victory Healthcare is dedicated to healing and wellness for its patients through innovation and the most elevated patient experience available at any hospital. Every aspect of the Victory experience is dedicated to excellence, according to Helms, including Victory's state-of-the-art facilities that are designed to promote comfort and healing. While designing a hospital can be a complicated process due to the plethora of regulatory issues, Victory Healthcare's team believes you can't overlook the patient experience in the design. Recently, Victory has focused on:
Providing private rooms so patients do not have the interruptions or airborne infection risks associated with having a roommate
Providing larger patient suites so family and friends have a comfortable and spacious environment to visit
Offering patient rooms with increased natural light and/or views of nature
Designing hospitals to focus on the character of the local neighborhood or area to promote a sense of home
The decision to incorporate these features comes down to patients' experience and research. Research published by the journal Science reported that patients looking at trees required fewer pain medications, experienced less minor complications and stayed an average of 0.74 fewer days at the hospital. While more and more hospitals are changing to the boutique, hotel-like feel for their facilities, this was Victory's inaugural intent in order to stimulate the patient experience and the healing process.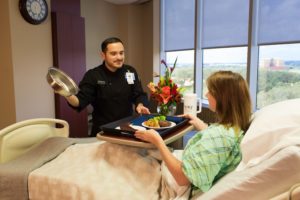 "We believe the environment our patients and physicians are in is critical to the overall process. Unlike other healthcare facilities, Victory creates a true VIP experience for every patient," added President and COO Michael Urbach, who also has been with Victory since 2009 and has more than 25 years of industry experience. "We intentionally choose locations and design our surgical centers based on convenience so that they're easy to access by our physicians, our patients and the patients' guests. Once inside, we offer comfortable patient rooms, gourmet food, and the personalized patient care each and every person who walks through our doors deserves."
The proof of a superior patient experience lies in the outcomes. In 2014, Victory's locations had cumulative patient-satisfaction scores of 99 percent and minimal infection rates — one annual blood stream infection incidence and an annual urinary infection rate of zero.
Making Healthcare More Accessible
As the privately owned company continues to grow and develop, more big changes are underway for Victory Healthcare. In 2014 and early 2015, Victory began taking major steps to make its personalized care more accessible to patients across Texas. Victory has signed several new agreements with major managed care providers, including Aetna, United Healthcare and MultiPlan, in order to provide their members with in-network access to Victory's patient care experience.
"We are incredibly excited to expand our first-class experience and unequaled dedication to outstanding patient care to a broader patient base," said Urbach, explaining that, "Our mission to create a new standard in surgical care includes making healthcare more accessible to patients, and these agreements are giving us that opportunity."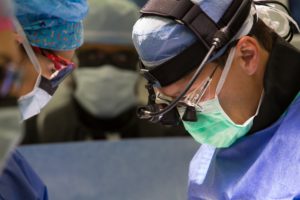 Making healthcare accessible to a wider patient base means more to Victory Healthcare than easy-to-access buildings and additional insurance provider options for patients. Lowering the overall cost is also part of their objective to make healthcare in Texas more readily available for consumers.
"Our surgeons are the most highly trained and respected physicians in their respective fields, and we are committed to partnering with them in order to provide revolutionary technology and minimally invasive treatment techniques," said Urbach. According to Urbach, a commitment to better outcomes using the latest technology and techniques results in shorter surgery times and faster recovery times, which ultimately means lower out-of-pocket costs for patients.
Innovation & Technology
"It's imperative to note that while Victory is helping make healthcare more accessible and reduce costs by bringing down expenses through innovative procedures and techniques, we in no way are compromising the personalized experience for our patients," explained Urbach. "In fact, new technology is an investment on our end and oftentimes ends up costing more upfront for us. The costs are not passed along to the patients — they only experience the benefits of the technology."
Some of the more recent tools and treatment options Victory has added to its locations include:
Stryker's iSuite Integrated OR – an advanced system with customizable features that help drive efficiency and cater to the needs of a demanding operating room. The system allows those in the operating room to view up to four video sources on a single monitor and save frequently used room configurations to expedite room setup and reduce turn-around time.
COOLIEF Cooled Radiofrequency Treatment – a non-invasive, outpatient option for those who suffer from chronic back, hip or knee pain. The procedure targets pain-causing nerves without excessive heating, does not require incisions, offers patients a short recovery time and can provide up to 24 months of relief from chronic pain.
Mobi-C Disk Replacement – the first and only cervical disc replacement approved to treat both one- and two-level pathology. The device, which is designed to replicate the natural motion of the cervical spine and restore the distance between the two vertebrae, helps alleviate pain and numbness associated with diseased or bulging discs.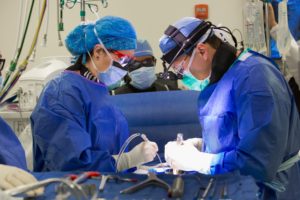 Additionally, Victory's anesthesia teams are experienced with using ultrasound-guided regional anesthesia, which provides patients with better intra-operative and postoperative pain relief. The ultrasound guidance utilizes real-time visualization of the patient's anatomic structure, allowing for safer and more successful regional anesthesia, as well as shorter recovery times and less side effects.
Looking to the Future
Helms is the first to admit they don't believe in the concept of being all things to all people. Despite its recent growth and expectations to continue to evolve in 2015, the company focuses on a business model and plan that are fairly narrow. "The model appears to be working," said Helms, adding that, "I believe it's important to stick to who you are as a company while doing your best to evolve and adapt to the changing market around you. Whether it's something that impacts the entire industry, like the Patient Protection and Affordable Care Act, or a change in the local community."
Part of Victory Healthcare's business plan for this year includes constructing medical office buildings in Fort Worth and San Antonio to accompany the surgical hospitals in those respective locations. Additionally, the company officially launched its first dedicated breast center at its east Houston location in early 2015. The new breast center offers services ranging from standard mammograms to more complex surgical procedures for cancer patients, including a groundbreaking skin and nipple-sparing mastectomy. The special mastectomy method keeps the skin, nipple and areola intact, allowing for good cosmetic outcomes with minimal scaring when combined with reconstruction.
While a lot of investment is made into Victory's facilities, equipment and technology, the investment made in its people is deemed as equally important. In addition to emphasizing the experience for patients, Victory stresses the importance of the people they employ. Helms and other leaders within the organization believe in the philosophy of empowering people, and aiding in their growth so they can become the strongest possible assets and help lead the company into the future. Victory looks for employees who fit the company from a cultural perspective, and share the organization's passion and commitment to provide unrivaled patient care.
Outside of its medical operations, Victory Healthcare aims to make a difference and be an active part of the communities it serves. Victory has a corporate-wide commitment to supporting the nation's wounded warriors, which it plans to continue for years to come. Helms, who is particularly passionate about veterans, has led the charge to ensure that servicemen and women, who have been wounded in the global war on terror, are honored for the sacrifices they and their families have made. In addition to hiring veterans, each Victory location seeks ways to support local organizations that impact the military, veterans and wounded warriors.
"Ultimately, Victory Healthcare stands for innovation, quality, efficiency and accessibility," said Helms. "Our physicians, patients and communities can see the ?Victory Difference? when they step in our doors, experience our unrivaled care and interact with the top-notch talent we have at Victory."