How Cataract Surgery Gave One Man His Life Back
Provided by Key-Whitman News
In 2005, a back injury on a construction site prompted James Ross to switch jobs and start driving trucks. A few years later, medication prescribed for the back injury presented a side effect that would stall his truck driving career – cataracts. At age 51, treatment for his second cataract brought Ross to Key-Whitman Eye Center, thanks to the ASCRS (American Society of Cataract & Refractive Surgery) Foundation'sOperation Sight program, a 501c3 non-profit that connects people unable to afford cataract surgery with eye surgeons who volunteer their services, including D Magazine's "Best in Dallas" eye surgeon, Jeffrey Whitman, M.D.
Access the Operation Sight application here.
Helping Patients Regain Control Of Their Lives, One Cataract Surgery At A Time
Dr. Whitman, President and Chief Surgeon of Key-Whitman Eye Center in Dallas, is a big advocate for Operation Sight because it helps people get their vision back, and for many, get back to their working lives. He is also acutely aware that there is an unmet need for the program because many people who lose their jobs – or can't get work because they can't see – also can't get or afford health insurance because they are unable to work.
As Dr. Whitman explains, "Everyone I've seen through this program wants to work or get back to work. Like a truck driver who loses his license because he can't see well enough to drive or a teacher who can't see to do what she needs to in the classroom, we've seen all of that. There are many ways you can get people back on their feet, but these folks just want to get back to normal useful participation in the workforce type of life, they simply need the vision for it."
An Organization Dedicated To The Gift Of Sight
Inspired by a similar program founded by a group of physicians in Mount Pleasant, SC, the American Society of Cataract & Refractive Surgery (ASCRS) Foundation launched Operation Sight in 2014. According to Evelyn Morales, ASCRS Foundation Program Manager, "The original group of doctors saw a need for free cataract surgery in their community for people who couldn't afford it and eventually brought the idea to us. We decided to take it to a national level and adopted the Operation Sight name, too."
It was shortly thereafter that Dr. Whitman got involved. "We reached out to ASCRS members in the Dallas-Fort Worth area to see if they would consider becoming volunteer surgeons because we had a huge need in North Texas. Dr. Whitman was one of the few surgeons to respond and the first doctor in the area to volunteer. Since then, Dr. Whitman has never declined a case," Morales says.
Adds Dr. Whitman, "Ophthalmology is something I wanted to do my whole life, literally since elementary school. The program allows me to give back while doing something I'm very passionate about."
In order to qualify for free cataract surgery through the program, Ross had to meet certain financial parameters and have a formal diagnosis that deemed he medically needed to have the cataract removed. Once he was fully vetted by Operation Sight, Ross was introduced to Dr. Whitman and preparation for his cataract surgery ensued.
From Legally Blind In One Eye, To Back On The Road
Like many young cataract patients, Ross started developing cataracts at the age of 40 due to a medication. However, regaining his vision after cataracts was a long journey for Ross. "In 2010, I got one of the cataracts removed. After that, my wife and I were dealing with some financial and family issues, so I've been trying to get the second cataract removed for some time," Ross says.
His cataract was so bad that Ross had a driving restriction on his license, which doesn't bode well for someone who wants to drive a truck for a living. He also had to give up the activities he enjoyed. He kept missing balls at the batting cage and his jump shots were always an inch or two off when playing basketball because the cataract skewed his depth perception.
Says Ross, "This cataract was so much worse than the other one. All I could see was light if I looked at the television. I couldn't see people, I couldn't see letters, all I could see was the light."
After cataract surgery at Key-Whitman, Ross's vision has improved drastically, he can now see to drive and is ready to get back on the road again.
The Best Thing About Cataract Surgery? 'Regaining Control Of My Life.'
At his post-operative exam following cataract surgery at Key-Whitman, Ross's visual acuity was 20/30 without correction. Even better, he has a letter from Dr. Whitman stating that his vision has been corrected, so he can go to the DMV and get the restriction removed from his driver's license.
"The best thing about having cataract surgery for me was regaining control of my life. I can drive again. I can work again. I don't have to worry about always driving in the right-hand lane. It's just awesome, and I'm so thankful," Ross says.
He was also delighted with the care he received from Dr. Whitman and the Key-Whitman staff. Says Ross, "Every time I go to Key-Whitman, everyone is smiling, very friendly and cordial, very professional and knowledgeable. Everything is done in the spirit of excellence."
For Dr. Whitman, treating patients like Ross is especially fulfilling. As he explains, "Part of it is helping people regain their sight because their cataracts have gotten worse and they can't see – and I get joy out of that with every patient. But the other thing is getting people like James back into a functional working capacity, so they can be participating members of society again, make a living, feel better about themselves and take care of their families. That's tough to beat."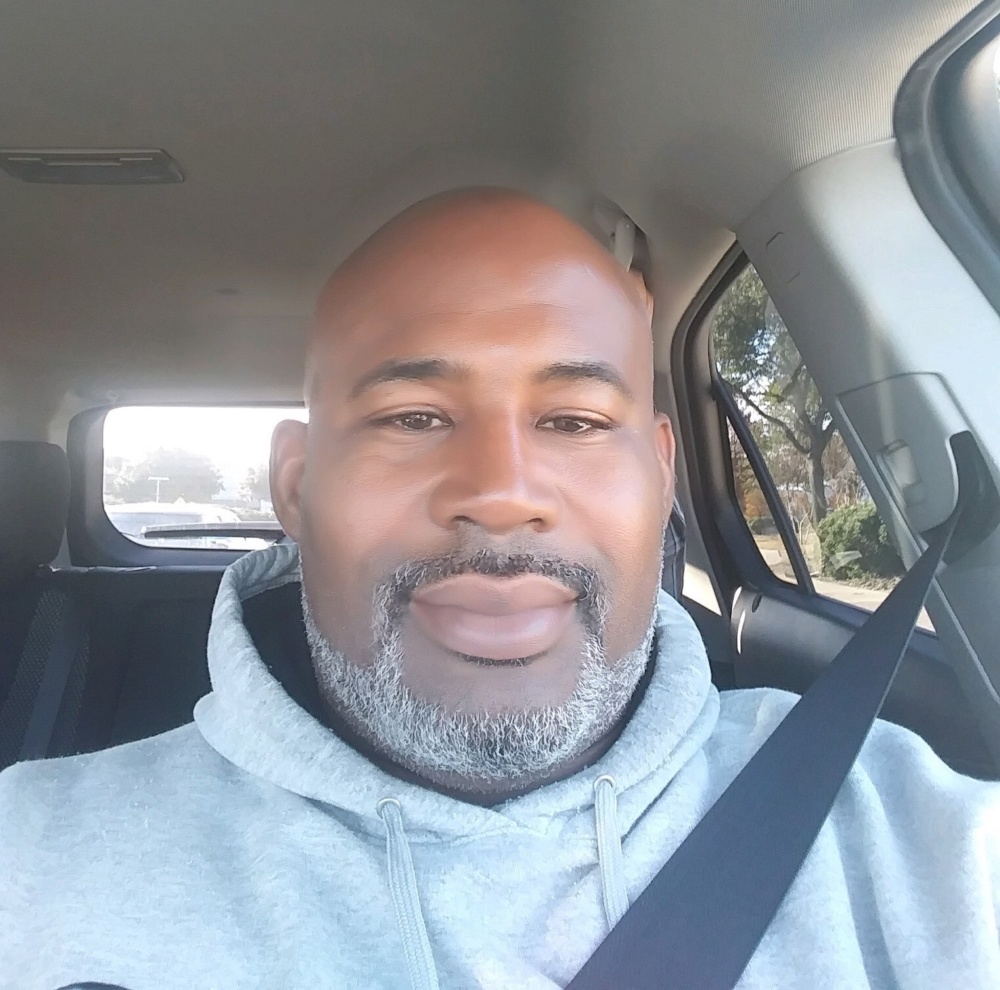 To learn more about Operation Sight, visit the ASCRS Foundation website.
ABOUT DR. WHITMAN
Jeffrey Whitman, M.D., is a nationally renowned eye surgeon, board certified by the American Board of Ophthalmology. He has been the President and Chief Surgeon of Key-Whitman Eye Centers in Dallas since 1996 and is immediate past President of the Outpatient Ophthalmic Surgery Society. Dr. Whitman is a frequent participant in clinical trials and is known as a respected researcher, innovator and leader in refractive cataract surgery, LASIK eye surgery and for his extensive experience implanting high-technology lenses. He is frequently called upon to serve on the boards of local and national medical associations and organizations and has been named "Best Doctor" by D Magazine every year from 2001 to present. Dr. Whitman and his wife reside in Dallas and enjoy fitness, playing tennis, snow skiing and traveling.