The scourge of breast cancer is no secret or new phenomenon. Almost 247,000 new cases of breast cancer are expected this year, and though deaths due to breast cancer have been decreasing since 1989, 40,000 are expected this year. In the face of this deadly disease, there are medical professionals, both men and women, who stand tall ready to take the fight to cancer whilst counseling and caring for their patients. Fueled by passion, Dr. Maria Palafox and her husband, Charles Peña, are leading the way to care for San Antonians and provide the best care available.
Dr. Maria Palafox grew up in El Paso, Texas with a tight-knit family. Her experience growing up in a small town shed light on the lack of access to specialized care many communities face. Naturally, this exposure fostered her desire to establish a practice that focused on underserved markets. This journey began with her schooling at the Massachusetts Institute for Technology in Cambridge (MIT). Though, admittedly, her academic path changed once she began attending MIT.
"I went there planning on studying biomedical engineering, but I found engineering math to be particularly complex and opted to switch my major to biology," Dr. Palafox recounted.
Following her schooling, Dr. Palafox came to San Antonio for her residency program and successfully completed fellowships in trauma and surgical critical care. During this time, she met her future husband, a Southside San Antonio native. Their destined meeting changed Dr. Palafox's path.
"When I met my husband, I decided I didn't want the crazy trauma surgery life, so I chose the crazy general surgery life and went into private practice," Dr. Palafox shared with a smile.
"It is a complex disease, and for the patient there are lots of treatment options, including surgical options"
While Dr. Palafox enjoys general surgery and the opportunity it grants to rectify patients' health quickly, she still holds that her "breast cancer patients are by far the most rewarding." A long-standing health issue, breast cancer research as grown exponentially in the past few years, as has its remedies.
"It is a complex disease, and for the patient there are lots of treatment options, including surgical options; I truly enjoy teaching patients and taking them through the decision-making process," Dr. Palafox said.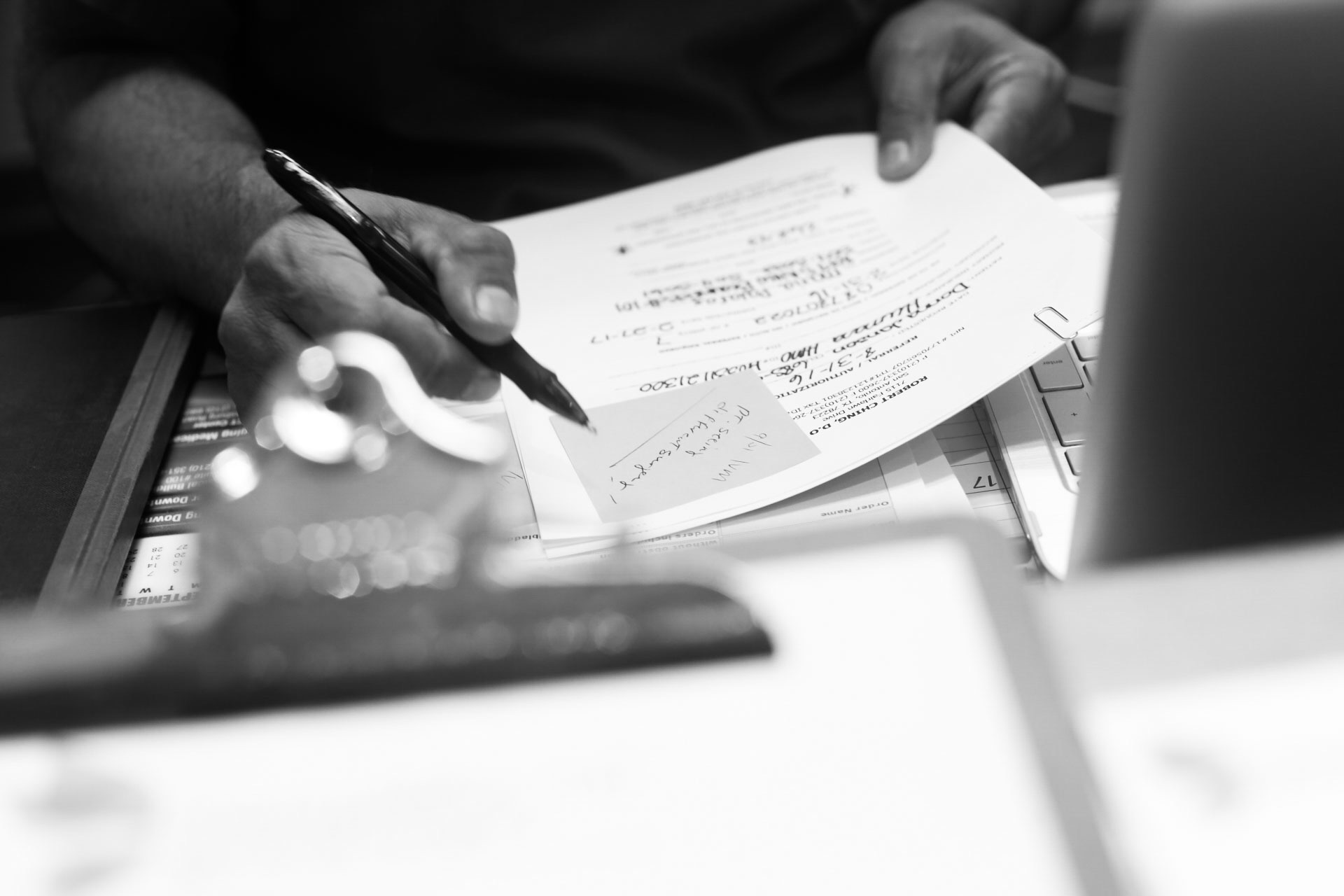 This passion has extended into every aspect of Dr. Palafox's work. Indeed, while working in Beaumont and Pasadena she served as her hospital's liaison for the Committee on Cancer of the American College of Surgeons. Under her guide, the hospital received the NAPBC certification, which is awarded to institutions that meet certain criteria regarding the care of breast cancer, like ensuring patients who undergo a lumpectomy are also given radiation treatment. Certifications like those garnered under Dr. Palafox's tenure are able to ensure a uniform standard of care for patients.
"I think every institution who provides care to breast cancer patients should get certified…that way they know they are getting the appropriate care whether they are at MD Anderson or Pleasanton, Texas," Dr. Palafox explained.
Coupled with this, Dr. Palafox is the former Chief of Breast and General Surgery within the Tenet hospital network, and she is one of the few surgeons to have achieved the Hidden Scar certification, a notable accomplishment among her many other accolades.
In South Texas, Dr. Palafox is one of a few surgeons who are Hidden Scar certified and offer the latest state-of- the-art, minimally invasive surgery to remove cancerous tissue, while retaining the aesthetic of the patients' breast.
"I truly enjoy teaching patients and taking them through the decision-making process"
"I became Hidden Scar certified because I believe in the movement that says that we as surgeons don't want women to have a daily reminder of their cancer," Dr. Palafox shared.
The procedure allows Dr. Palafox to perform surgery that gives patients optimal clinical outcomes whilst simultaneously expanding patients' available options for those undergoing a mastectomy or lumpectomy. By becoming Hidden Scar certified, Dr. Palafox is able to help patients preserve the natural look of their breast and eliminate any sort of psychological reminder of their previous affliction. Indeed, Dr. Palafox explained that:
"Sometimes the surgeries are a little more difficult, not more dangerous, but worth the cosmetic result. It doesn't matter to the patient at first because they are dealing with the cancer diagnosis, but studies have shown that self-esteem and long-term body image satisfaction are improved when ladies have a nice cosmetic result."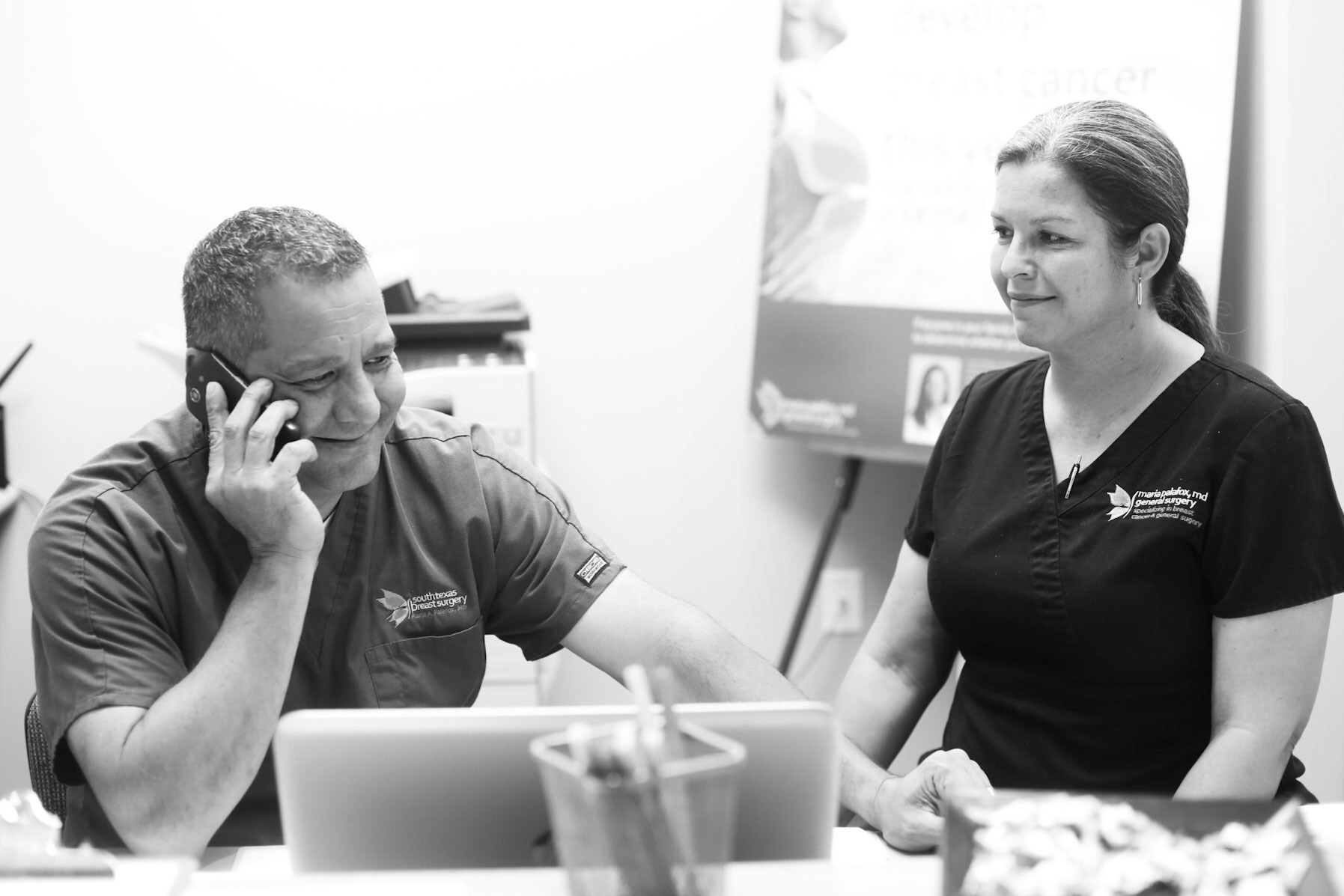 Coupled with this surgical skill, Dr. Palafox routinely uses the Cancer Gene Connect software. This new software Dr. Palafox employs in her practice allows her to calculate a women's five-year and lifetime risk for breast cancer, independent of carrying a genetic mutation. The technology utilizes multiple validated mathematical models and aids Dr. Palafox in better identifying women who are at high risk for breast cancer so that they may be watched more carefully with increased surveillance, like breast MRIs.
All of her accolades, certifications, and determination are fuel for the passion-powered mission Dr. Palafox and her husband lead. With four locations, Dr. Palafox has sought to spread her skills as far as possible, for the current time. Her inaugural location in the City Base area is a testament to her original mission to help bring quality care to underserved communities. Studies have shown that Hispanic and African-American communities have worse outcomes in terms of breast cancer, and this necessitates being geographically closer to these communities.
"There are definitely fewer doctors on the south and eastside of San Antonio so the location is ideal for that reason to help patients," Dr. Palafox said.
Alongside these, Dr. Palafox treats patients at her locations in Pleasanton, where she lives, Stone Oak and in Westover Hills, a location she chose due to the lack of female surgeons in the area at the time she and her husband opened it. While being her life partner, Charles Peña is also integral to her practices.
"I became Hidden Scar certified because I believe in the movement that says that we as surgeons don't want women to have a daily reminder of their cancer"
"My husband Charles and I have worked together since the beginning. We have complementary skill sets so we make a good team, and we like spending time together," Dr. Palafox shared with a warm smile.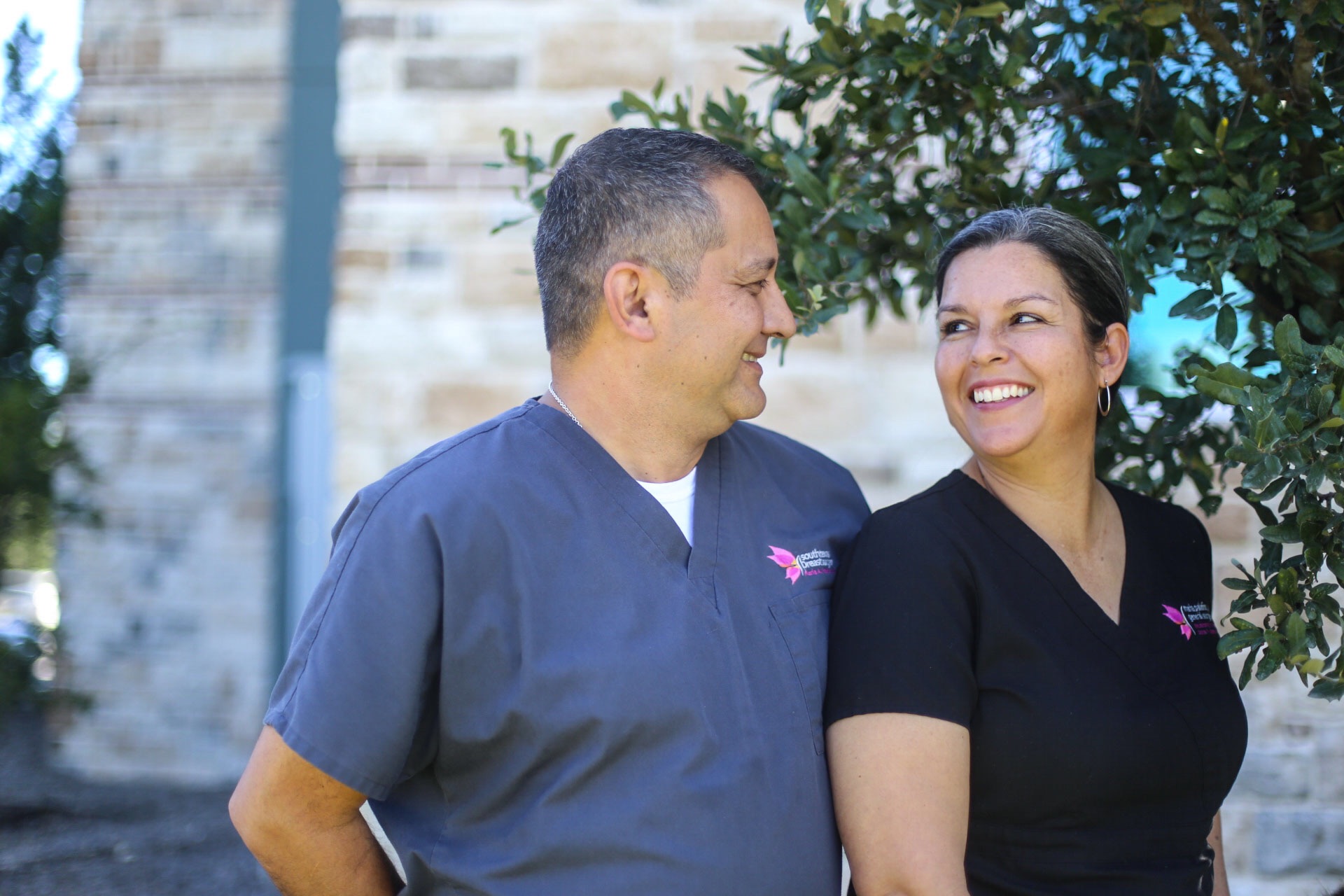 Patient-centered, passionate, and exceptional in her field are apt ways to describe Dr. Maria Palafox. Her dedication to bettering herself for her patients and helping them heal in their journey toward better health is second to none.
"I take my time with patients and really talk to them about their disease. Breast cancer is increasingly complex, so it's difficult to discuss in a 15-minute block of time. We keep the focus on the patient and their family," Dr. Palafox beams.
Employing the latest technology and skill sets available, Dr. Maria Palafox and her husband Charles Peña are continuing to bring high-quality healthcare to underserved communities, while perpetually bolstering the physician-patient relationship. Given their current course, the pair shows no signs of slowing down in their benevolent mission. Dr. Palafox is standing tall in the face of breast cancer, and armed with knowledge, compassion and exceptional skills, San Antonians can rest easy knowing their lives, and those of their loved ones, are under her safeguards to beat back cancer.
For more information visit www.mariapalafoxmd.com or call 210.504.5053.