Jody Joseph Marmel
Talking with Dr. Melissa Macias was an enlightening experience because she not only taught me about her neurosurgical specialty, but she also made me aware of the fact that her primary concern is the patient, regardless of the diagnosis. Dr. Macias emphasized "quality of life" throughout our interview and she always wants her patients to have the best quality of life possible. Whether this means surgery, pain management, physical therapy or interventional techniques, Dr. Macias strives to bring positive energy to her patients and takes the time to explain in detail what the patient can expect with the recommendations given. "I want my patients to get back to their lives as quickly as possible whether this means going back to work, being able to partake in their hobbies and enjoying their time with family and friends". It is crystal clear that she cares about her patients and makes sure she takes the time to help them every step of the way.
As we got further into the Q and A session, Dr. Macias elaborated on all the facets involved in diagnosing the patient and helping them get back on their feet. Hearing her words and listening to her guidance through the process gave me hope for the medical community at large. I kept thinking that being a neurosurgeon is such a complex field, but Dr. Macias' sympathy and kindness converts the complexities into solutions with a gentle touch that is respected and appreciated by all of her patients. Her patient-centric approach can be seen and felt in her answers below.
MD Monthly: Being a highly experienced Neurosurgeon, what do you find to be the most challenging aspect of your specialty?
Dr. Macias: There is more than one challenging aspect. My response is that there are multi-facets to the challenges we face. There is the challenge of the pathology itself, the pathologies that we are seeing in the brain and spine, as well as helping the patients and their family members understand the problem or diagnosis and treatment options. I find the biggest challenge, as well as reward, is helping patients navigate through the entire process. This includes understanding their diagnosis and the options that are recommended to help them feel better and get back into their lives again. On a separate, but integrally related note, there are many challenges that lie within the health care system itself. There has been so much change and uncertainty that patients need help navigating through their health care options as well. As a physician, I want to help them get the best care possible, period.
MD Monthly: What case or cases have been the most difficult to date?
Dr. Macias: As a general neurosurgeon, I concentrate on both the brain and the spine. This ranges from brain tumors, spine tumors, and tumors of the nervous system to degenerative disease of the lower back. I can't isolate a single case and say that was the most challenging of my life. I treat every patient's problem in depth and detail and I concentrate my approach on that problem and share that with the patient. I want them to be equipped with the knowledge of knowing what they have and what has to be treated. I explain the surgery and the post-surgical care as well as the healing process in great detail.
The most rewarding part is having patients understand what is causing their pain and difficulties and how we get to a better place, if we can. The most difficult times is when explaining to a patient that we are dealing with a condition such as a tumor or injury that cannot fully or completely cured or healed. For example, If there is a malignancy or severe trauma, we can perform surgery and take pressure off of the brain. But, there are situations where even the best surgical technique does not cure a difficult malignancy or repair irreversible injury. Sometimes we just hope to minimize damage and optimize protection of brain tissue and therefore function. Knowing that we are dealing with the fear the patient has is difficult.
I am fully transparent and honest with my patients no matter what their diagnosis, because I believe patients deserve that from their physician. It amazes me how many patients I see that don't understand what is going on after seeing multiple providers. I take a different approach and that is another challenge. I want the patients to understand what they are dealing with and what we can and cannot do. Patients appreciate that. I can actually see the moment when they understand what is happening and they are grateful for that explanation, knowledge and the discussion we had.
"I am fully transparent and honest with my patients no matter what their diagnosis, because I believe patients deserve that from their physician."
MD Monthly: Can you please share with us the benefits of using adult stem cell technology in certain procedures. What are the benefits?
Dr. Macias: I think stem cell therapy plays a tremendous role. Currently, I am using it in spine surgeries to help bones healing. Bone healing is a very important part of spine surgeries that require stabilization and fusion. But, not all spine surgeries require bone fusion. I think that using autologous stem cells (stem cells from the patient) is important because the patient can't reject them. They are produced by your own body and when mixed with bone help to optimize bone healing. Stem cell technology augments the healing processes of the body. I also believe that stem cell technology can be used in degenerative disc disease before it progresses to a serious disease where surgery is required. It can retard or halt that process. There are studies that have been conducted and we see the results. I look forward to being a part of that in the very near future.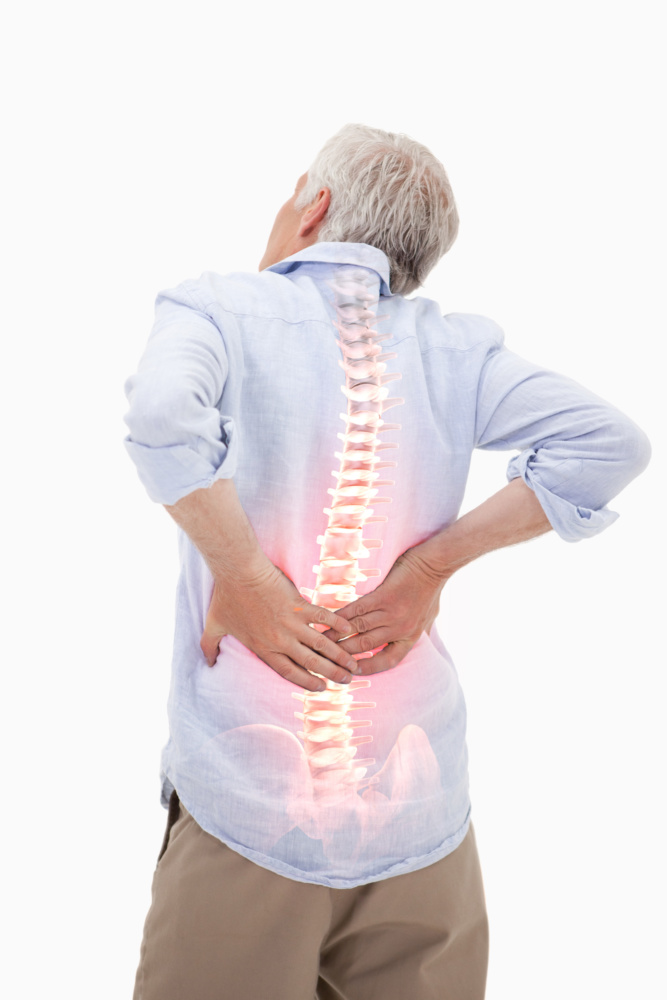 MD Monthly: Where are these studies being conducted?
Dr. Macias: There are a few institutions in this country and abroad that are doing studies. We need to really look at these studies and see what they can bring to people in real life fashion. For example, back pain is one of the major health problems in this country in terms of loss of time at work and overall productivity, lost wages and clearly carries a very serious socioeconomic burden in society. We need to get to the source of the problem and offer alternative treatments before the degenerative changes advance to the point where a more invasive surgery is required. There is a lot of potential for stem cell therapy, looking ahead.
MD Monthly: On your website, you highlight "Walk Again, Think Clearly Again, and Regain Control of Your Life." Can you please elaborate on this and how do you go about getting patients to regain control of their lives?
Dr. Macias: Spine disease in its degenerative form causes pain, discomfort, weakness, numbness and decreased mobility. One of the key questions I ask a patient is how much does this pain affect the quality of your life. The answers range from I can't do anything; I can't garden anymore, I used to walk my dog, to I used to be active in community sports. The patients simply can't do any of these activities anymore. Then I have patients that say that it does not impact their life very much at all. They can do everything that they want to do.
This is the key question when we are talking about spine disease. It helps me understand and the patient understand how it is impacting their lives and whether or not intervention is an appropriate measure or if it's not.
I am very conservative. I believe that physical therapy and pain management are helpful to those patients that need that type of treatment. I look at everything that helps the patient feel better and we work together so we can get back to that quality of life desired.
This question gives the patient time to reflect-I am in a really bad place or I am not in a bad place at all. We then go on from there and discuss what treatment options are available to optimize their well-being and regain control of their lives.
MD Monthly: What are the different metrics that you use when deciding what treatment is best for the patient?
Dr. Macias: Pain is definitely one metric that we use. But, I have had patients come to me with absolutely no pain at all. There can be loss of coordination or dexterity, inability or increasing difficulty with fine motor skills such as buttoning a shirt to increasing gait difficulties and imbalance. It is an astounding situation where you can have critical pressure on the nerves, weakness, numbness, bladder problems and actually not have a pain component. If I only used one metric to understand what treatment is best, that would be terrible. I have to look at the whole picture because we treat the whole spectrum in order to get the best outcome for each and every patient.
MD Monthly: Returning back to the South Texas Brain and Spine Center in Corpus Christi after all of your studies, various practices and programs that you have been involved with including extensive research, travels, writings and lectures must be a big change for you. Besides being back "home", what do you enjoy most about practicing on the Coastal Bend?
Dr. Macias: it is a pleasure and a privilege to participate in a patient's care and in the Coastal Bend I do feel like I am returning home after a long absence. The physician community is tightly knit and very supportive of each other.
I'm incredibly fortunate to be working with a team of people of the South Texas Brain and Spine Center that genuinely care for patients' and each other's well-being. The heart and soul of the Coastal Bend makes me be the best that I can be.
MD Monthly: What are your long term goals?
Dr. Macias: First of all, I want to continue to build and maintain a successful presence in the Coastal Bend. I would also like to make the time to reach out to the community at large with educational opportunities on a vast array of topics. I love engaging with others on an individual basis, listening and learning about their lives, experiences and concerns. I learn and receive much inspiration by just taking time and really listening to my patients.
I am also interested in teaching and enjoy giving resident lectures on neurosurgical issues throughout the year. Working with residents is a true opportunity to interact with young physicians and I enjoy the educational component of these talks.
At a different level, I would like to have an anatomy class on the brain and spine for elementary kids. I've had this idea that I am trying to implement in the school systems. My focus would be to make learning about the brain and spine fun with ways apply it to everyday life. For example, after learning about the brain perhaps emphasizing the importance of wearing helmets when riding bicycles and the dangers involved in not taking these precautions. I look at it this way; One child at a time and then one class at a time – this is how you can make a difference!
After talking with Dr. Macias, I can tell that she has already made that difference and there is no stopping her now. The Coastal Bend is in excellent hands and looking ahead, there is a lot of promising areas of medicine that will be explored and prevention of certain medical problems may be uncovered in the near future.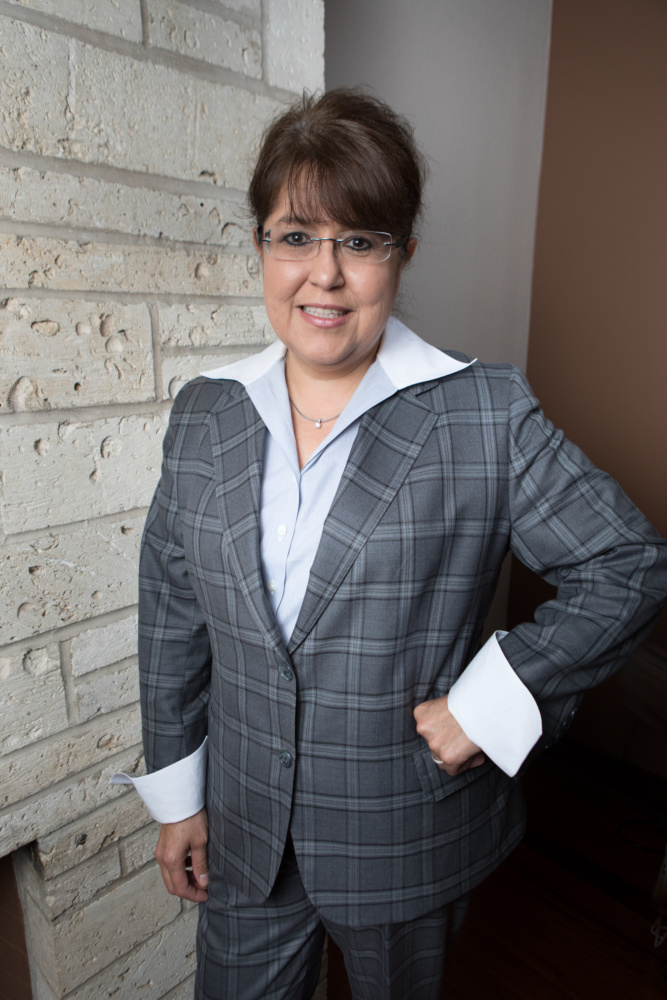 For More Information visit her website: HERE
1227 3rd Street
Corpus Christi, TX. 78404
(361) 883-4323