For most of us, our biggest aspirations take us down a distant road.
Dr. Monica Patel started down such a path 30 years ago at the impressionable age of eight. She continues on it today, not yet having fully arrived, but knowing where she wants to go and, most importantly, why it is her chosen course. In the short term, it is about compassion. In the long-term, it is about making a difference.
A Houston cardiologist, Dr. Patel said, "Eventually, I want to travel the world and do medicine and media, as well as medicine and charity. I want to bring cardiac care and prevention to the forefront, and I am trying to create a charity organization with a broad reach that includes both the United States and the world."
To fulfill her dream, however, groundwork is required. It makes for a busy day.
"I think being a doctor is about being compassionate." -Dr. Monica Patel
Dr. Patel sees patients daily in her role as a cardiologist at Memorial Hermann – Texas Medical Center Hospital and Lyndon B. Johnson Hospital. She is board-certified in internal medicine, cardiology, echocardiography and nuclear cardiology. She has pursued academic medicine since 2010 at the University of Texas Medical School in Houston as an assistant professor in cardiology. Her primary focus is in cardiovascular imaging including echocardiography, vascular studies, nuclear stress tests, PET scans and cardiac-computed tomography.
Since June 2012, she has joined the PET center. She participates in the Century Health Study aimed at the prevention or reversal of coronary heart disease by intense combined pharmacologic and lifestyle treatment. "About 50 percent of my time is patient care and 50 percent is education," Dr. Patel said. She is the associate program director of the cardiology fellowship, and she's responsible for the selection process and training of future cardiologists.
Furthermore, she was recruited recently for a reality television show that follows women doctors and women married to doctors. "It is about our lives. It covers all the things people do not think about, what is sacrificed – like kids and a family," said Dr. Patel, who is unmarried and has no children.
For the 10-episode TV series, a film crew followed Dr. Patel as she saw patients, interacted with students and lived out other areas of her life. "It was exhausting. There was a lot of evening and weekend filming," she recounted. The show, the name of which she is not allowed to disclose, is scheduled for release this fall on the Bravo network.
It sounds glamorous, but for Dr. Patel, that is not what being a doctor is. "I think being a doctor is about being compassionate. I did the show because it is good exposure, and it will help me get to do the bigger things I want to do, like the media, medicine and charity work. Juarez was my first medical mission trip in college," explained Dr. Patel, adding that, "In 2014, I went to Guatemala for the first time through Faith in Practice. We saw 4,500 people in a week. It was life changing. They walked for miles for basic medical care."
"I went back to Guatemala this year, and we saw 5,000 people in the week we were there" -Dr. Monica Patel
Although stateside conditions are different, her motivation stays true. "I love going to work and being in a hospital every day. I love that the patients I see are so happy. When I see a 70-year-old patient on the treadmill and he is happy to see me and happy we reinforced change that helped him, that makes me happy too," shared Dr. Patel with a smile.
She added: "You know, the age limit of what we consider old has changed."
Indeed, in a May 2014 online article The Huffington Post reported on a study in which 2,000 Britons over 40-years-old were asked what age they considered old. According to the story, "The average answer – 80 – was nearly 20 years later than what previous generations might have responded…There was a time when you were considered old or past it as soon as you retired, but this age has now got much later as we are leading healthier and more active lives well into our 70s."
The new "old" is a milestone in Dr. Patel's family, too. Her father is now 72-years-old, but he had his first heart attack at 42, when Dr. Patel was that impressionable 8-year-old.
"His side of the family has a strong history of heart disease, and the men did not live past 50. His heart attack made a huge impression on me," Dr. Patel shared. "My dad was almost taken away from me. Now, I want to make sure other people have their parents for a long time."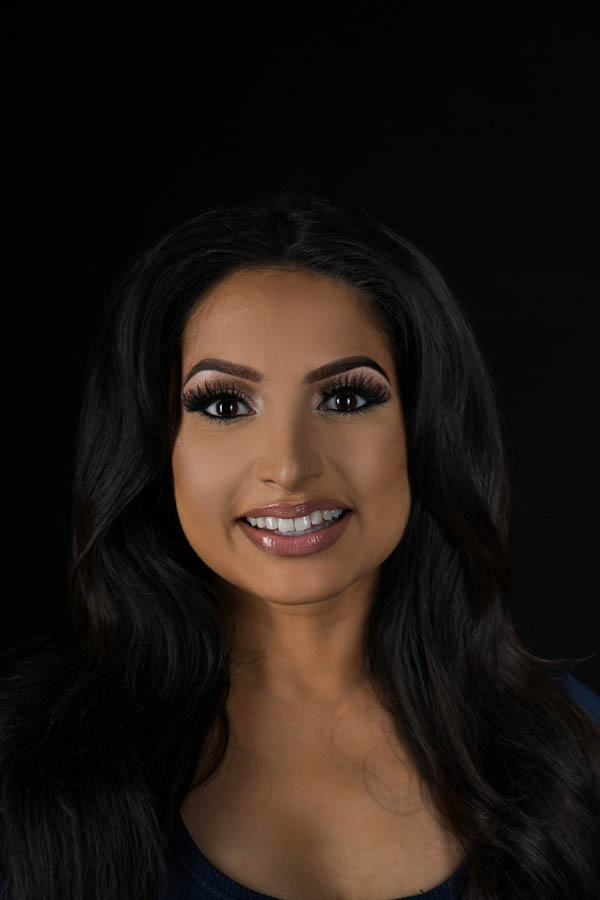 Her memory of that early experience also includes recollection of the cardiologist who cared for her father. "He was an amazing figure who explained everything that was happening in detail," she recalled.
Dr. Patel's parents immigrated to the United States from India in the 1970s. She was born in Hoboken, New Jersey, but the family moved to Houston when she was 1-years-old. She graduated from Elsik High School in Alief and attended Houston Baptist University as an Endowed Academic Scholar, where she earned a bachelor of science in biology and chemistry.
Dr. Patel went on to obtain a doctorate of medicine from the UT Medical Branch in Galveston, and she completed an internal medicine residency and cardiovascular fellowship at UT Houston Medical School. "When I was doing my rotations as a student, I was mesmerized by looking at the heart and what was going on. My focus became prevention and studying progression," Dr. Patel said.
For the past three years, she has been an active staff member in the Century Health Study, a clinical research project looking at lifestyle factors, preventive health teaching and advanced heart imaging for treating and preventing coronary heart disease. On the program website, proponents wrote, "We believe that a comprehensive program supporting healthy lifestyles, in addition to careful medications and invasive procedures when only absolutely necessary, will be most effective in treating and preventing heart disease." The program may have saved Kevin Frankum's life.
"My dad was almost taken away from me. Now, I want to make sure other people have their parents for a long time." -Dr. Monica Patel
Kevin Frankum is a 48-year-old husband, father of four, coach and special education teacher at Sweeny Junior School. He is also from a family with a medical history similar to Dr. Patel's family.
He had his first stent put in five years ago when he was 43-years-old. "We have heart disease on my dad's side of the family. My oldest brother had a heart attack when he was 44-years-old. He was out jogging when it happened," Frankum recounted. "Then one day, I was sick to my stomach, my blood pressure shot up and I had jaw pain. I went to the school nurse, and she said I should go to the doctor. I did not go immediately, but when I got there, they took me straight back and put in a stent. I had a 90 percent blockage," Frankum recalled.
Later in 2012, his doctor recommended he apply to participate in the Century Health Study. In 2014, Dr. Patel used positron emission tomography, a PET scan, and discovered blockage again in Frankum.
"She said my heart pumping function was real strong, but she had seen a blockage on the PET scan. I had no symptoms, or I had none of the symptoms I had before. I got to a doctor, though, and a week later had another stent put in," he said.
"Dr. Patel is a phenomenal people person. She is so positive and makes you feel great as a patient. In turn, it makes me want to do what is right and follow her recommendations." -Kevin Frankum, a patient of Dr. Monica Patel
In Frankum's case, and in the case of her father, Dr. Patel said medical intervention was key. "No one on my dad's side of the family lived past 50. He is now 72. This comes from being in the U.S., getting the right treatment and good primary care. I want to continue focusing on the prevention of heart disease," said Dr. Patel earnestly.
"Many heart attacks are preventable," she added. "It is what you learn in elementary school. Everything is a pattern: the way we eat, exercise, sleep and work. Better patterns would save a lot of lives, prevent high blood pressure, high cholesterol and diabetes. A healthier lifestyle keeps you away from a lot of health problems."
In his years in the study, Frankum has dropped 40 pounds, from a high of 240 to 201. A dietician and nutritionist consult with him on what he eats. "I have to keep a food diary. When you do not do a good job, they give you a talking to, but it is for your benefit. It extends your life," Frankum explained. Frankum has also intensified his exercise program, which began with power walking and has progressed to running bleachers.
He said, "Dr. Patel is a phenomenal people person. She is so positive and makes you feel great as a patient. In turn, it makes me want to do what is right and follow her recommendations. Like a kid in school who does not want to let his teacher down, I do not want to let my doctor down."
According to the Center for Disease Control and Prevention, every year about 735,000 Americans have a heart attack. Of these, 525,000 are a first heart attack and 210,000 happen in people who have already had an attack.
"Medical charity and missions are just about helping people." -Dr. Monica Patel

Dr. Patel said, "Prevention is key to stop recurrence — diet, exercise, appropriate medications as needed, and controlling/preventing the risk factors which consistent of tobacco use, high cholesterol, diabetes and high blood pressure."
As Dr. Patel looks to manage her own future, she noted that education is the fundamental service of medicine and media. She mentions medical media commentator Dr. Sanjay Gupta as an example of the potential work she has in mind. Medical charities, on the other hand, appeal to her sense of a compassionate purpose. "I went back to Guatemala this year, and we saw 5,000 people in the week we were there, 500 more than last year," shared Dr. Patel proudly.
Some of the patients had high blood pressure or diabetes. One of the more common problems, however, had nothing to do with the heart. It is a vision problem called pterygium associated with too much direct sun exposure. "What helps with pterygium is sunglasses," Dr. Patel said. "We took 3,000 pairs of sunglasses to help them protect their eyes. Medical charity and missions are just about helping people."
For more information or to schedule an appointment with Dr. Monica Patel visit www.memorialhermann.org, www.utphysicians.com or www.uth.edu.