[dropcap size=small]
D
[/dropcap]
r. Michele Mire Bishop graduated from the University of Texas at San Antonio in 1996 with a Bachelor of Science and from the University of Texas Health Science Center at San Antonio Dental School in 2000 with her doctorate.

Following graduation she worked primarily in Public Health in the state of New Mexico dedicating her time to serving those who have many needs but few resources to have them addressed. She was named one of the top Public Health dentists in Albuquerque. Dr. Bishop was the clinical dental supervisor for First Choice Community Healthcare and served as the faculty liaison for the dental residency program at the University of New Mexico.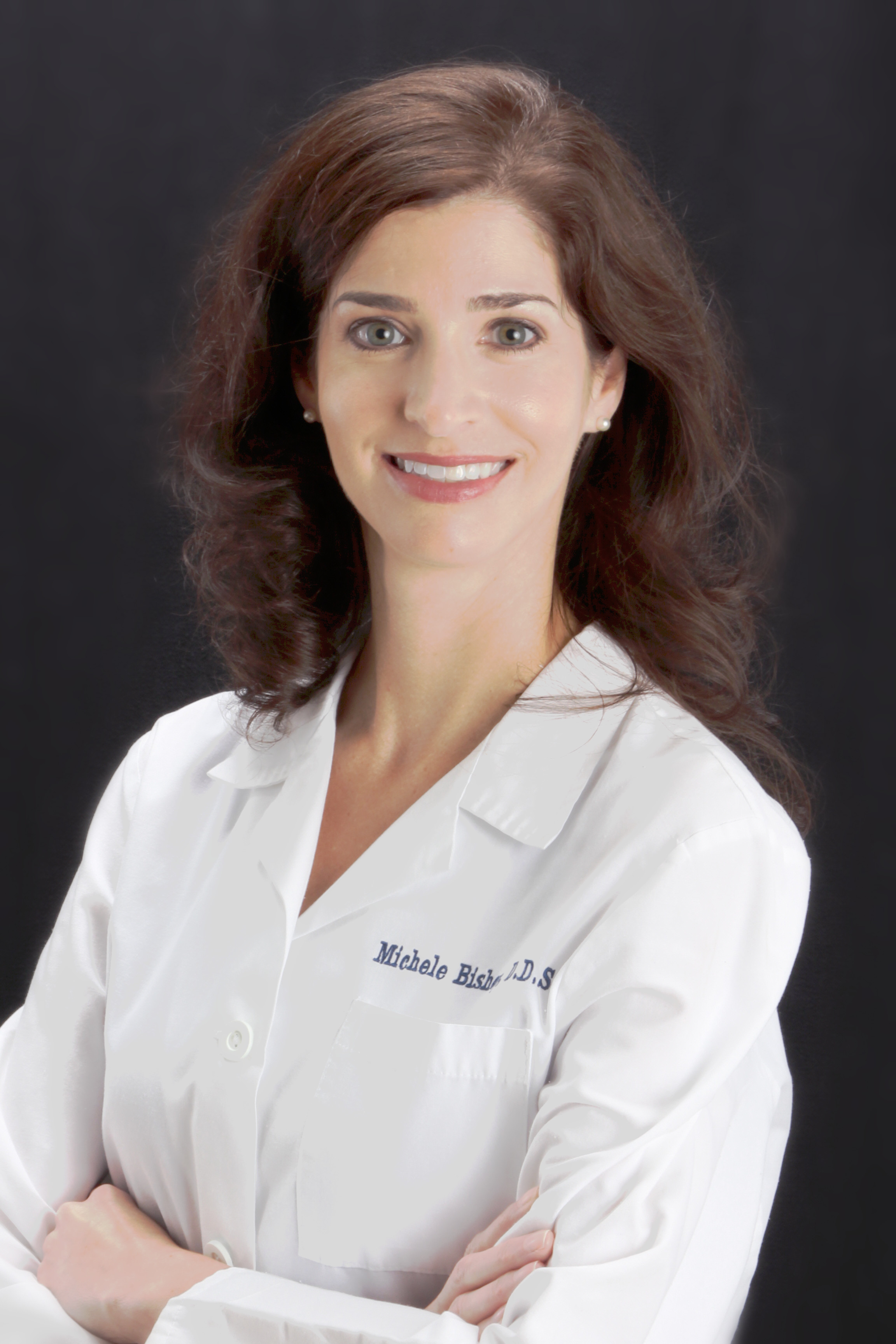 In 2010, Dr. Bishop moved home to Texas and worked for Methodist Healthcare Ministries providing dental services to low-income families and the uninsured in South Texas. Now as the owner of Ingram Hills Dental, Dr. Bishop has taken the opportunity to expand her ability to serve the community.
At Ingram Hills Dental, Dr. Bishop takes pride in using high-power magnification to perform minimally invasive restorative and cosmetic dentistry. She uses many of the latest technological advances including digital radiography and digital photography. She refers her patients to the very best specialists when appropriate.
She would welcome the opportunity to be your dentist as well, making herself readily available to answer any questions you may have about your dental care and being there for you in an emergency. Successful dentistry is done when there is great communication between the patient and dentist. Dr. Bishop believes in listening to your concerns and making sure you have all the information you need to make well informed decisions to improve your oral health.
In the words of George Bernard Shaw, "Progress is impossible without

change, and those who cannot change their minds cannot change anything." Continuing education is vital to grow within the field of dentistry.
Dr. Bishop is an active member of a local Spears study club and STARS study club participating in over 60 hours a year in continuing education. As a member of the Texas Dental Association, the local chapter of the San Antonio District Dental Society, and the American Dental Association (ADA), she routinely participa

tes in meetings that highlight issues that directly affect the people of San Antonio. Dr. Bishop has served on the Delta Dental of New Mexico board of directors since 2005 and is the immediate past chairman of the board.
Married to Mark, an Intelligence Officer in the U.S. Air Force, they have one daughter. Outside of work and family life, Dr. Bishop enjoys running. She has completed 7 half marathons and 1 full marathon. She is inspired to run by the lifesaving work of the Leukemia and Lymphoma Society and she raises funds for them through their Team in Training program.
For more information visit Ingram Hills Dental.