[dropcap size=big]
S
[/dropcap]
tairs groan under devout practitioners' soft steps in their journey toward a blissful respite. Moving upward and onward, the promise of self-love and a greater connectivity beckons San Antonians like a benevolent siren. Though the destination is not some far-flung corner of the Indian subcontinent, rather it's San Antonio's
Southtown Yoga Loft.
For five years, Kristal Cuevas and her team of fellow teachers have passionately served the San Antonio community, striving to promote self-acceptance, self-love, and connectivity among the community at every opportunity. Although, the road to the present was much like the expressway of life, defined by twists, turns, and a laudable daring to embark on a new venture. A native San Antonian, Kristal Cuevas attended university in the Alamo City, and following graduation, she found herself working a traditional 9-to-5. While she enjoyed the people she met and valued lessons learned, her soul was not thoroughly satisfied, and Kristal opted to change her circumstances.
"I took a huge risk in 2006 and left my well-paying, secure corporate job and high-heels in order to…well, sell stretchy yoga pants," Kristal recounts with a grin.
While the decision may sound like a fiscal catastrophe to some, statistics show that Kristal was wise in her decision to move toward this ever-growing market. In 2008, the Sports Marketing Surveys USA, on behalf of Yoga Journal, found that yoga practitioners spent $5.7 billion on equipment, and in 2012, yoga practitioners spent $10.3 billion a year on yoga classes and equipment, roughly a 50 percent increase in only four years.
"I took an Ashtanga yoga class, and it was love at first chaturanga!" -Kristal Cuevas, owner of Southtown Yoga Loft
Coupled with the impressive rise in yoga monies is the great growth of yoga practitioners over the years. The 2012 Yoga in America study found that roughly 20.4 million people, or 8.7 percent of U.S. adults, practice yoga. This represents an increase of 29 percent when compared to the 15.8 million yoga practitioners surveyed in 2008. Of those practicing, 62.8 percent of yoga practitioners are between 18- to 44-years-old, according to the Yoga in America study. All of this conveys that the ancient Indian practice has gained a foothold in American health and wellness, and it only shows signs of increasing its exponential growth.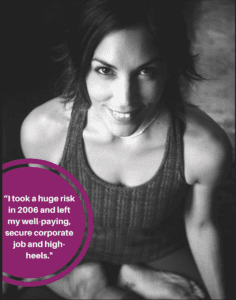 Though, the lure of a billion-dollar industry isn't what spoke to Southtown Yoga Loft owner Kristal Cuevas. In truth, Kristal took gym yoga classes after attending university, but she never really felt a connection to the practice. In 2007, while working at lululemon, Kristal was encouraged to wear and showcase their athletic apparel out in the community at an array of fitness classes. Even though she'd attended yoga classes before, she was unaware that a whole new love was subtly culminating around her. "I took an Ashtanga yoga class, and it was love at first chaturanga[a low plank or ?yoga push-up?]!" Kristal beams.
The class was not easy, but she found herself transfixed by how yoga made her feel physically and mentally, during and after the class. This one pivotal class solidified in Kristal's mind that yoga, and all it encompasses, was something she needed to pursue and continue for her own well-being. Two years later, Kristal attended an Ashtanga Yoga training course in Encinitas, California with her teacher Tim Miller, and it is here her teaching path began to flower. Upon returning to San Antonio, Kristal started leading all-level classes that incorporated pieces of the Ashtanga Primary Series, and she shared the practice in as many places with as many people as she could, finding herself in corporate break rooms, public parks and even the courthouse. Eventually, local yoga studios welcomed her into their fold and allowed her to teach.
"I am forever indebted to those yoga fairies for allowing me the opportunity to learn many yoga, business and life lessons from them," shares Kristal.
"Yoga is much more than moving the body into positions and stretching limbs" -Kristal Cuevas, owner of Southtown Yoga Loft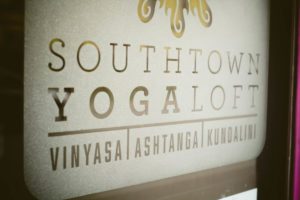 Naturally, Kristal enjoyed teaching and sharing the multitude of health benefits of yoga practice. Yet, something more was needed—space. Not a few extra feet for comfort, but a space in which Kristal could curate the energy and establish the community needed to further the knowledge of yoga, making it widely available with a variety of specialities. With these needs and a desire to share her knowledge, Kristal began her mission to fill the void.
"In 2010, there was a yoga void in the downtown and Southtown area. In looking for a space, I drove around and realized we could offer something outside of just the common fitness center…yoga is much more than moving the body into positions and stretching limbs," Kristal explains.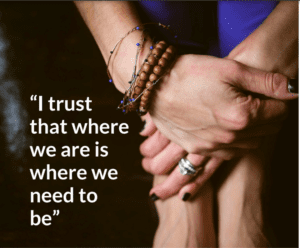 Soon after searching for, and securing, a brick-and-mortar location, Southtown Yoga Loft was born. At just 5-years-old, Southtown Yoga Loft's expansion has mimicked the general growth of yoga. If variety is the spice of life, then Southtown Yoga Loft is as flavorful as they come. Kristal and her fellow teachers offer an array of different types of yoga. From prenatal yoga, Ayurveda and Kundalini to yoga for athletes and beginners, there is truly something for everyone from every walk of life. While Vinyasa is what you'll find the most on Southtown Yoga Loft's schedule, their most popular class is the Strong Flow yoga.
"In general, it[Strong Flow yoga] is an all-level flow practice that moves through a series of breathing exercises, a warm up, and flow sequence to get into our bodies, then closes with postures that allow the body to unwind and relax as we make our way into savasana, or corpse pose, for either a guided meditation or silence with time and space for the mind and body to be still, calm and at peace," Kristal explains.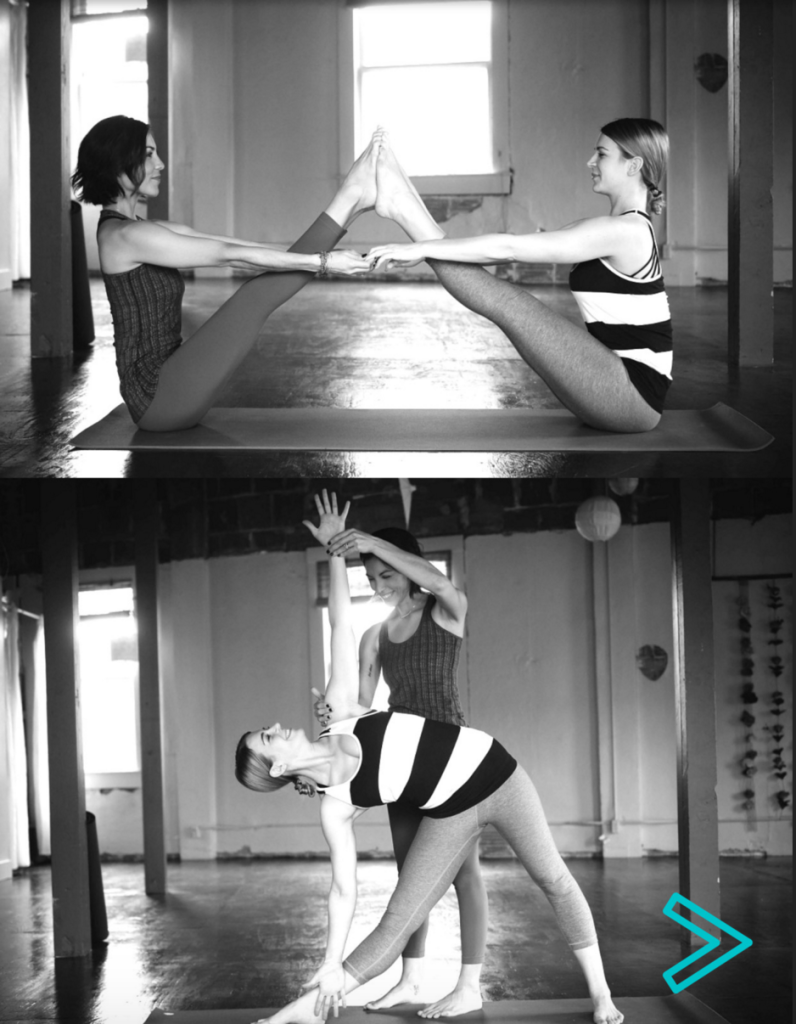 Even though Southtown Yoga Loft has been wildly successful, Kristal, and her fellow instructors, are most passionate about the community they've been able to build. From local chefs and photographers to medical doctors, students and everything in between, Southtown Yoga Loft has positioned itself at the crossroads of the San Antonio community, and in doing so, they've excelled in melding the city together for one purpose, to practice yoga.
"I'm most passionate about our students and teachers…It's a beautiful feeling to see that so many people are committed to their practice, and so many people contribute to the energy of the space. I'm also very grateful we have a strong group of amazing, knowledgable, supportive instructors who continuously inspire and motivate the students to be their best and live from a place of love," shares Kristal.
With a solid community of support, Southtown Yoga Loft has undertaken new levels of expansion. In April, their Helotes location will celebrate its one year anniversary, and the downtown location is undergoing expansion as well. But growth, in the sense of physical buildings, isn't the sole measurement of success. In October of 2016, Southtown Yoga Loft will host its inaugural yoga destination retreat along the Caribbean Sea on the Yucatan Peninsula in Maya Tulum, Mexico. It's this continued movement toward expanding themselves and their community that defines a prosperous business and group of individuals.
"We are definitely good for the time being…I trust that where we are is where we need to be," Kristal says with a smile.
For more information visit www.southtownyogaloft.com, call their downtown location at 210.838.0643 or call their Helotes location at 210.931.3301.