SAN ANTONIO, March 25, 2020 /PRNewswire/ — SASpine (Surgical Associates in Spine) today announced that it is still seeing patients in their offices, who are deemed low-risk, and also meet all the screening criteria outlined by the CDC, TMB, TMA, and under the guidance of their CMO, Dr. Steven Cyr.
"Our staff will be required to ask a series of questions to confirm essential information to validate a patient is a candidate for a clinic evaluation at this time, so please be patient with us as we work to continue to provide exceptional healthcare services to all of our patients," explained Liz Knight, Practice Administrator.
"For patients who do not currently qualify for face-to-face visits in the office, SASpine will be offering Telemedicine visits starting this week," Liz said. "Telemedicine services will be offered as an option soon – we will advise patients as soon as available this week."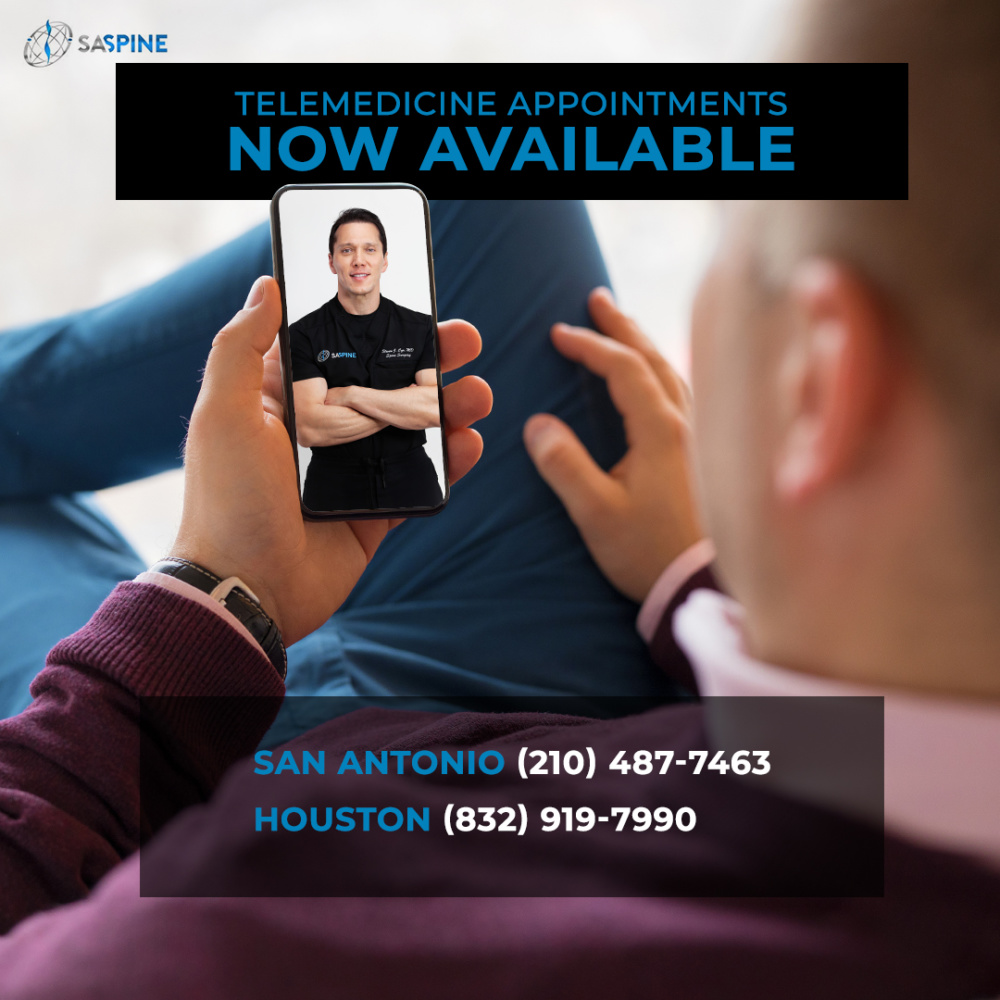 Telemedicine Details:
Appointments will be scheduled for these services
Video conferencing capabilities are required for both the patient and provider – video conferencing options will also be confirmed this week
Visits with the exception of procedures can qualify for telemedicine services
In this unprecedented time – even insurance carriers such as Medicare are lifting restrictions on reimbursement for telemedicine services
Most information currently published by insurance carriers including Medicare as indicating telemedicine service co-payments are being waived
"Our two main priorities are patient care and patient safety," said LeAnn Cyr, CEO of SASpine. "It's better to triage patients remotely, sending only complex cases to our clinic, allowing for a more efficient use of healthcare resources and ultimately, continuing to deliver quality care for our patients."
Dr. Steven Cyr, CMO of SASpine added, "because we often treat patients with urgent, and sometimes, emergent spine conditions, we will continue to offer face-to-face evaluations for those patients experiencing acute worsening of their neurological function ie progressive, debilitating extremity weakness, bowel or bladder incontinence, or signs or symptoms of spinal infections. As always, these symptoms may warrant a visit to the emergency room or a call to 911 if we are unavailable or it is after business hours."
For more information call (210) 487-7463 in San Antonio or (832) 919-7990 in Houston.
Related Links
www.facebook.com/saspine
www.instagram.com/surgical.associates.in.spine
www.youtube.com/saspine
Related Links