Ian and Ann Cision have finally done it. The researchers have spent the majority of their lives and careers on developing the Genesis serum, a stem cell-based solution that can reverse or prevent illness or injury.
With the serum, the Cisions, their family, and friends can help patients fight off virtually any foe bent on bringing harm and disorder to the human body. Those foes — FraXure, Vertebro, Slipped Disc, SkullyOsis and CoreOshun, to name a few — are formidable. And the good guys will need all the help they can get. Together the bad guys, the MalUnion, want to win the battle of health vs. illness, of good vs. evil.
Sounds like a comic book, right? That's because it is and forms the backbone of a story conceived by Dr. Steven Cyr, founder and president of the Orthopaedic and Spine Institute, an orthopaedic and spine medical practice made up of multiple specialists.
Located in San Antonio and Boerne, the team at the Orthopaedic and Spine Institute also includes a spine surgeon, pain management doctors, a neurologist, physician's assistants and a physical therapist. Ranging from simple to complex spinal conditions and extremity issues, the Orthopaedic and Spine Institute treats all types of orthopedic and spine disorders and injuries.
When a friend of Dr. Cyr's, from their time together in the military, approached him about joining his practice and creating the pediatric orthopaedic division, it lit a spark. It gave Dr. Cyr the idea of not only having a new children's practice, but of having a place that eliminated the fear and uncertainty that a child patient would have in facing injury, illness and the treatment to come. Instead, Dr. Cyr envisioned an environment that would empower the young patients through a method of fun, visually stunning education. Enter the world of The OsteoCorps.
The OsteoCorps were a prominent fixture in the Children's Orthopaedic and Spine Center. Dr. Cyr served as founder with his wife Le Ann, who is also chief operating officer of the Orthopaedic and Spine Institute.
"He [Dr. Steven Cyr] thought nobody has done a comic book series with X-Men-level characters based on real-life human anatomy," says Le Ann Cyr.
Dr. Cyr himself has long been a fan of comic book-style superheroes and felt they were an effective, family-friendly way of making the young patients at the pediatric institute feel more comfortable. But Dr. Cyr took it to another level. It was the placement of brochures and coloring books, at first, in the waiting room. Murals were painted on the wall, larger-than-life wallpaper murals were added, followed by life-sized statues of famed superheroes. Later, life-sized statues of the OsteoCorps were added as well.
"A lot of the things in the comic are reflective of our personalities, our lives, our mission and work"– Le Ann Cyr
Then, through friends and industry colleagues such as Rod Batson, Dr. Cyr thought, why not put together a comic book? An artist named Thiago Silva drew up fantastic characters based upon Dr. Cyr's descriptions of the heroes and villains. Those descriptions included superpowers and battles based on injuries, illness, and treatment of the muscular and skeletal systems.
The heroes were easy enough, as they are comic book likenesses of Dr. Steven and Le Ann Cyr and their family. As mentioned, the Cyrs play Ian and Ann Cision. The Cisions' creation, the Genesis serum, accidentally transforms their children into superheroes. The real-life youngsters, Alexa, Caden and Colton, inspire the characters Fusion, Captain Osteon and Cobalt Chrome. The Cyrs' recently adopted child, 8-month-old Ava, will appear in the comic book too.
In a relatively short time, the OsteoCorps comic book, even after just the debut issue, has become popular in local circles. So much so that Cobalt Chrome, a tall, hulking character, appears at many fun, family events. "A lot of the things in the comic are reflective of our personalities, our lives, our mission and work. It's kind of a cool thing for the family to be involved in," says Le Ann with a smile.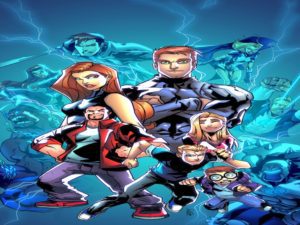 "We go to events as a family, we do voice overs as a family, we talk about it at the dinner table as a family, Cobalt Chrome has gotten popular because of his size and costume. He's at many events, and more costumes are being made," Le Ann says.
With Colton being the youngest at age 5, his Colbalt Chrome character looms large as a celebrity.
"It's a great thing to do as a family," Le Ann beams. "It's fun and keeps us entertained. Colton loves the character, loves competing with his brother Caden about who's stronger, Captain Osteon or Cobalt. It's really cool!"
MyoBlast is also part of the OsteoCorps. The rise of the villains, the MalUnion, is chronicled in the second issue. The Cyrs explain that the OsteoCorps idea is unique in that the human body is the platform from which to tell the struggle between good and evil, health and illness.
According to the storyline, the OsteoCorps seek to talk to the National Institutes of Health about their Genesis serum as a way of eradicating or reversing almost any disease. "The serum contains stem cells, and stem cells adapt to whatever they're exposed to," explains Le Ann.
With every hero, there has to be a nemesis. Le Ann said this is represented in evil's desire to take over the human body through disease, illness, broken bones and destruction. "And some people are exposed to the bad serum. The bad guys use peoples' sickness as a crutch to hurt them," she adds.
Dr. Cyr says what were originally comic characters in a brochure and coloring book to help occupy children's minds at the pediatric center now have much potential to educate and entertain a wider population through the comic book. He expresses hopes to create an animated series and even a movie based on the OsteoCorps.
"It's my hope that people will love the stories, become inspired and entertained"– Dr. Steven Cyr
Dr. Cyr said it is crucial that all the characters reflect not only the personalities but also the diversity of his family and friends represented in the comics.
"My mother is Spanish-Filipino, my mother-in-law is Vietnamese. My friends represent many different ethnicities as well." says Dr. Cyr, explaining that, "In creating the comic it was important to me to represent the ethnic and cultural diversity of America. Everyone, from every walk of life, has a character they could relate to hopefully."
It's been a long trek toward having superheroes help represent a medical practice. His father, Kenneth, first inspired Dr. Cyr to enter the medical field. Dr. Kenneth Cyr was a psychologist and physician's assistant in the U.S. Air Force. He practically took care of every one of his family's basic medical needs at home.
"We never went to the hospital. He would treat us when we were sick and even stitched my lacerated lip when, at 5-years-old, I split it open horsing around. He was an amazing clinician," Dr. Cyr recalls.
While studying at Southwest Texas State University, Dr. Cyr played football and tore his anterior cruciate ligament. It was reconstructed and he felt better, faster and stronger than ever. That left a lasting impression on him.
In due time, he would gain early acceptance into medical school and earned his medical doctorate from the University of Texas Health Science Center in San Antonio. He then began serving in the U.S. Air Force with a transitional internship at Wilford Hall Medical Center. He was a flight surgeon for two years prior to starting residency training in orthopedic surgery at Wilford Hall.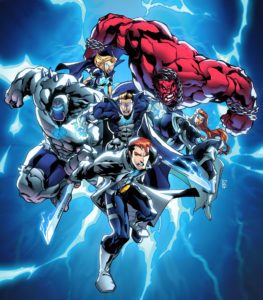 Following residency, Dr. Cyr was selected as the only fellow for the spine fellowship at the Mayo Clinic in Minnesota. After that, Dr. Cyr and his family moved back to San Antonio where he served the local military community as chief of spine surgery for the Air Force and as spine surgery consultant to the Air Force surgeon general. For six years, he instructed future Air Force orthopedic surgeons in residency at Wilford Hall, including two tours to Iraq.
When much of his hospital personnel were called into action, Cyr and some of his colleagues were offered by their commander a chance to moonlight off base to gain surgical proficiency. It was in the military and his time at the Mayo clinic where Dr. Cyr discovered that compassion, efficiency, and complete care for the patient were of the utmost importance.
"I started working with a couple of other guys in town and quickly realized my professional philosophy was different than theirs, partly it was because of how I was trained," he says. "I realized if I wanted to practice my style of medicine, I would have to have my own practice. At first it was just spine surgery and pain management, but then it mushroomed."
The result, eventually, was the creation of the Orthopaedic and Spine Institute. Early on, the institute had an array of providers in different fields.
"At first Dr. Cyr was the lone spine surgeon and there were mid-level providers who would first see the patient to determine the diagnosis and recommend non-surgical treatment," says Linda D'Spain, chief executive officer. After all non-operative means were exhausted, a patient would be referred to Dr. Cyr for surgical recommendations. The institute grew from being a small practice to having as many as 22 providers, including those who handled dermatology, plastic surgery, family practice, vascular surgery and neurology, as well as more than 100 support personnel.
"The practice was great, but it was just a little too large. Not everybody was able to cover their costs and make it work," D'Spain says.
Dr. Cyr adds: "The providers were giving the best care they could, but there were cost constraints and reimbursement difficulties that constantly plague medicine practices. In retrospect, it was a bad idea. We hired Linda to improve efficiency and productivity. Because it grew so quickly, the practice needed more organization and a stronger framework. The practice began to suffer."
"He saw it as a comic book to inspire the kids, he wasn't looking to make money off of it" – Rod Batson says of Dr. Cyr
He continues: "Now we're a practice that delivers spine surgery, pain management, neurology and physical therapy. I think that's the key to having a successful practice in this day and age, to be lean and mean."
"Whatever the patient needs, Steve can adjust his approach…cervical, thoracic, lumbar, minimally invasive procedures, complicated fusions, he can take cancer from the spine and reconstruct it. He's that talented and well-trained," says Le Ann Cyr.
Launching the Children's Orthopaedic and Spine Center gave Dr. Cyr and his colleagues a way to separate young patients from older ones in an environment that could otherwise increase a child's apprehension about being in a medical setting.
But with encouragement from Le Ann Cyr, Rod Batson and others, Dr. Steven Cyr has committed himself to fully educating young patients, and adults alike, and reassuring them that you don't have to be afraid of the unknown, thanks to the creation of the OsteoCorps.
"He saw it as a comic book to inspire the kids, he wasn't looking to make money off of it or anything like that," Batson says of Dr. Cyr. "It's about educating kids through a comic book about medicine and science. It's an approach that really hasn't been explored."
Another friend and industry colleague of Dr. Cyr, John Bergerud, is a DJ on the side. As "Shwann: The Futuristic Samurai DJ," Bergerud creates and performs a variety of progressive house, electro and techno sounds for music fans. He also uses his connections to spread the word about the OsteoCorps, as well as promoting Dr. Cyr's creation on their website www.osteocorps.com and on social media, like Facebook, Instagram and Twitter, where the comic book's fan base is growing by leaps and bounds. They even have a digital version of the comic with voice-overs and sound effects provided by Mark Moseley of Shrek I and II and Mulan I and II, in addition to a music sound track created by Kyle Townsend, Grammy-nominated producer to Diane Warren. It can be found of the Apple App Store or Google Play under OsteoCorps#1.
"It's about educating kids through a comic book about medicine and science. It's an approach that really hasn't been explored."– Rod Batson says of The OsteoCorps
In one post on The OsteoCorps Facebook page, Dr. Cyr offers a mission statement next to an image of his alter ego, Ian Cision: "The appeal of superheroes is that they provide certainty and unshaken strength in uncertain times…sick and injured children need this reinforcement more than ever."
"The comic was initially intended to empower kids in my clinic but its purpose has grown. I don't want to limit its potential to reach a national audience. I can only treat so many patients, but with the comic, we can reach a lot more people. At a minimum, we can educate and empower its viewers and fans. I'm confident the stories and characters will appeal to all ages. It's my hope that people will love the stories, become inspired and entertained, all while they're learning about the awe-inspiring human body and medical science," explains Dr. Cyr with a smile.
For more information visit www.theosteocorps.com.