WellMed's "Bridges to Complex Care" program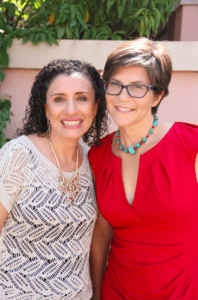 continues to bring exceptional healthcare to patients' homes. Originally started in August 2013 in San Antonio, the program has expanded to Austin, Corpus Christi, El Paso and soon the Rio Grande Valley. A literal house call program for patients with chronic, life-limiting diseases such as heart disease, cancer or COPD, the Bridges program is available at no additional charge for patients with Medicare Advantage Plan insurance coverage.
"The WellMed palliative care approach is meeting the patient, wherever they are in their diagnosis," explains WellMed Associate Medical Director Dr. Elizabeth Glazier, a geriatrician who designed the program. "We're essentially bringing back the 'black bag' model of care, where we provide comprehensive resources to treat the whole person."
The groundbreaking nature of the program has attracted high-quality physicians to join in expanding Bridges, such as Dr. S. Liliana Oakes, named the AMDA 2014 Medical Director of the Year. The Colombian-born physician sees patients at their homes in San Antonio.
Indeed, the ingenuity of the "Bridges to Complex Care" program, as well as the the garnered cover of Texas MD, prompted the San Antonio Living Show to speak with both Dr. S. Liliana Oakes and Dr. Elizabeth Glazier on the success of the program, their belief in it and the technological advancements they're utilizing.