[dropcap size=big]
T
[/dropcap]
he Peripheral Vascular Associates treats the whole patient and cares for all of South Texas with state-of- the-art technology and exceptional experience since 1975.
Peripheral Vascular Associates (PVA) is the largest single specialty vascular surgery group in Texas, if not the largest in the United States. Founded in 1975, the group's board-certified 22 physicians work 20 clinics in the San Antonio and South Texas area. PVA has an unmatched wealth of knowledge of vascular disease and treatments to include the range of traditional, surgical and newer, less invasive, techniques.
But some people do tend to get confused between vascular surgeons and others who treat vascular disease, such as cardiologists and heart surgeons.
"A cardiologist is a specialist who treats the heart with medicine and minimally invasive techniques, while a heart surgeon performs open surgery of the heart," says Dr. Lyssa Ochoa, who joined Peripheral Vascular Associates in 2011. "A vascular surgeon treats all of the arteries and veins throughout the entire body with the entire range of treatments including medicine, minimally invasive techniques and traditional open surgery."
A Rio Grande Valley native, Dr. Ochoa became interested in surgery immediately after medical school, finding vascular surgery to be particularly challenging on many levels.
Dr. Ochoa is continuously excited to serve in the vascular surgical world mainly because of the emerging, minimally invasive techniques using newer endovascular tools.
"It's a different population, and the patients are getting younger"

-Dr. Jeffrey M. Martinez, Peripheral Vascular Associates' President
"Endovascular aneurysm repair, or EVAR, is being innovated in ways that allow us to treat life-threatening expansion of the body's main artery, the aorta, with a catheter-based approach," says Dr. Ochoa. "These stent grafts are quickly becoming the treatment of choice for large and complex abdominal and thoracic aortic aneurysms, rather than traditional open surgery."
Dr. Jeffrey M. Martinez, Peripheral Vascular Associates' current president, has been with PVA for 15 years. He says he wanted to specialize in vascular surgery because it enables him to help patients with vascular disease over a long period of time.
"I liked surgery a lot, but one of the things I didn't like about it is that when you operate on someone, you're done and you don't see them again. Vascular surgery allows me to operate and care for my patients long term. I cherish these relationships I have developed with them over time," Dr. Martinez says, recalling when he first decided to pursue vascular surgery as a specialty.
"With vascular patients, you may treat them, but the patient doesn't go away. You have the opportunity to monitor their progress over time."
Dr. Martinez says he has patients who he has known and followed for years. "This adds a lot to patient care," he shares.
PVA physicians are the leading experts in limb salvage, which is the complex process of deploying exactly the right treatments at the right time to disrupt the progression of vascular disease that can lead to amputation. This is made possible by an array of services from PVA's complete diagnostic laboratories, prescribed changes to diet and exercise, medications, minimally invasive angioplasty, stenting, atherectomy and open bypass surgery.
Each of PVA's clinics has available a full set of vascular testing services through its nationally accredited vascular ultrasound laboratories.
Indeed, Peripheral Vascular Associates is able to address any of the following conditions:
• Abdominal aortic aneurysms
• Peripheral arterial disease (poor circulation)
• Carotid artery disease (stroke prevention)
• Deep vein thrombosis
• Lymphedema
• Mesenteric and renal vascular failure
• Thoracic aortic aneurysms
• Varicose veins/venous insufficiency
• Hemodialysis access
"We have all the tools needed to treat vascular disease completely," Dr. Martinez says. He also says, in a manner of speaking: "If a patient needs a hammer, we'll use a hammer. If a patient needs a wrench, we'll use a wrench…it's individualized care."
"My partners have the most experience in this field"

-Dr. Jeffrey M. Martinez, Peripheral Vascular Associates' President
"We at PVA have been trained in the latest techniques to be minimally invasive, if possible, yet still treat the patient's entire vascular condition completely," Dr. Ochoa adds. She explains that minimally invasive treatment has become more widely adopted as it results in less blood loss and quicker recovery times.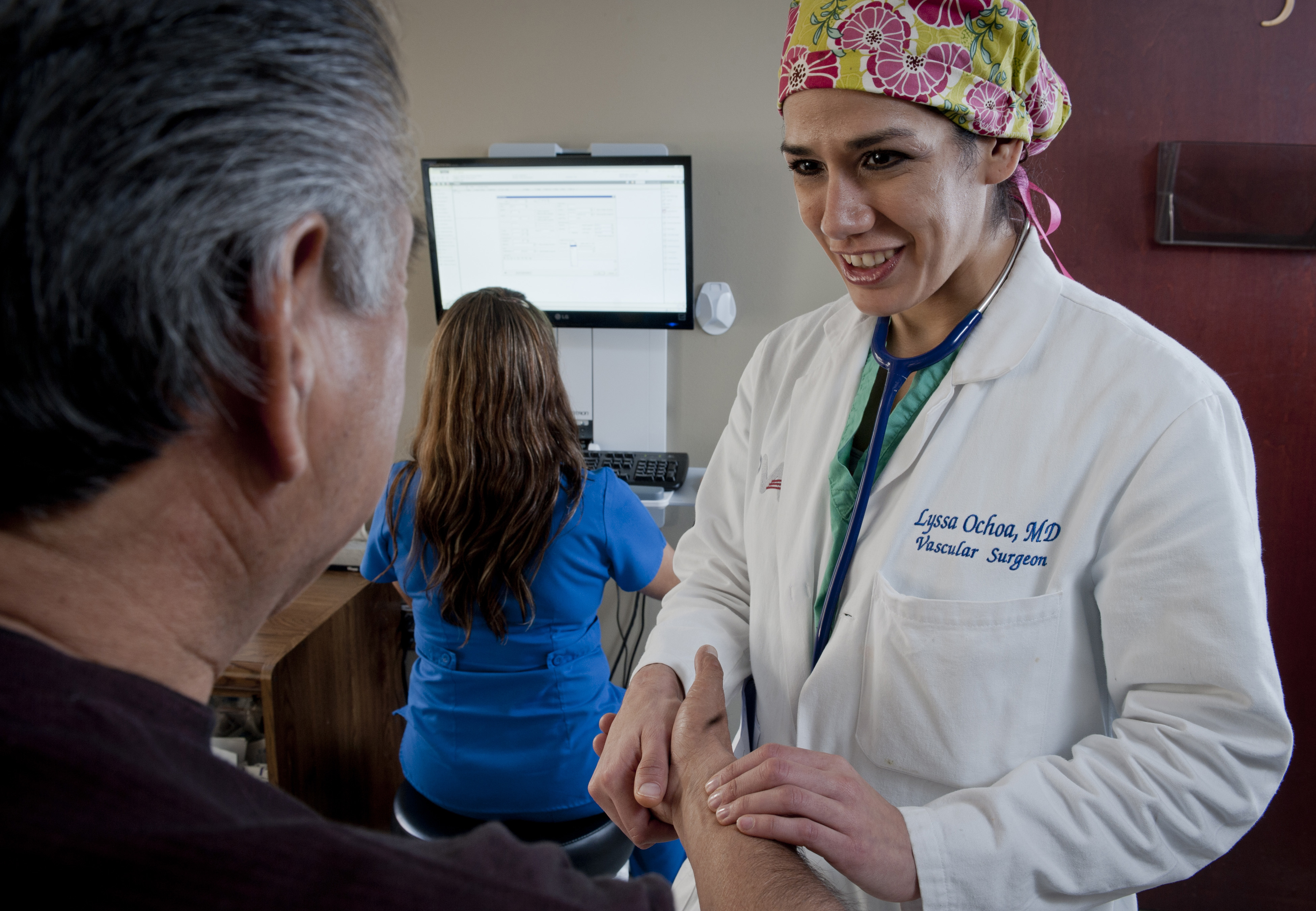 "Our expertise allows us to determine the ideal candidates for newer techniques while preserving the ability to perform open surgery, which is still incredibly successful in the appropriate patients," she explains.
Despite the best efforts of the entire medical community, limb salvage efforts are not always successful. This led PVA to beginning its own high-tech, custom-made prosthetics division.
"Vascular patients require special attention and care to become comfortable with a prosthetic limb and prevent unnecessary complications," says Dr. Ochoa. "It is very important for these patients to maintain their ability to walk and do so frequently."
Coupled with this, PVA treats varicose veins/venous insufficiency; it's an affliction different from PAD. Some patients do have both arterial and venous disorders, and some testing may be done in order to distinguish and determine the root problem.
"It's a different population and the patients are generally younger, but when you have a breakdown in the skin, it can be just as devastating regardless of the cause."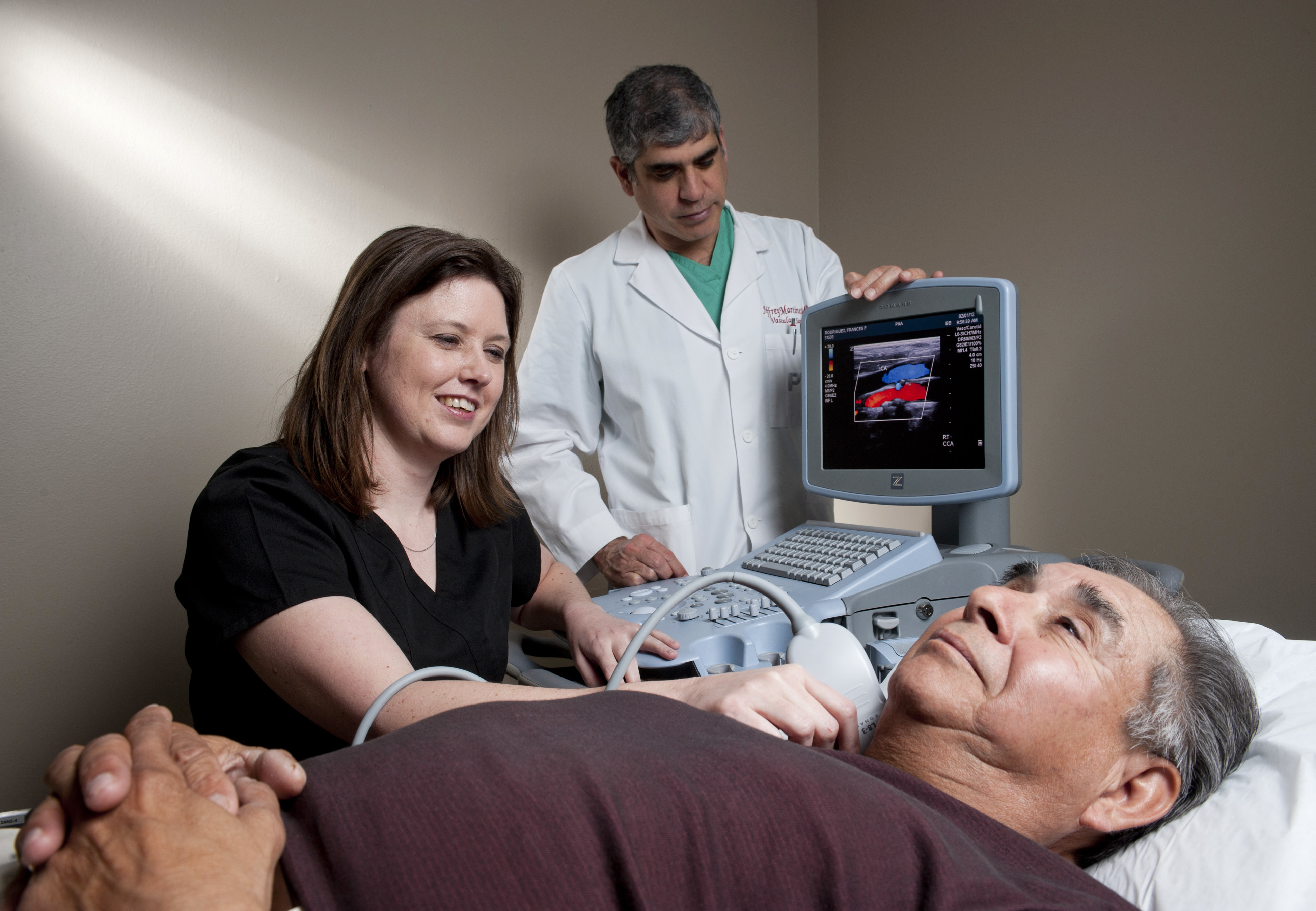 The physicians at PVA strive to stress the importance of reducing the risk of diseases and chronic afflictions, such as diabetes and high cholesterol, which can compound other conditions such as peripheral arterial disease. That's especially critical in South Texas.
According to the South Texas Health Status Review in 2013, South Texas, from San Antonio to the Gulf Coast and Mexican border, has one of the higher rates of obesity and diabetes in the United States.
Nearly one-third of the total regional population was categorized as obese, with one in nine being diagnosed with diabetes. Hispanics are noted for being at higher risk, according to the same study.
In Bexar County, more than 150,000 residents are diagnosed with diabetes, says Thomas Schlenker, former director of the San Antonio Metropolitan Health District.
"But it's really up to you and your nutrition, diet and exercise"

-Dr. Lyssa Ochoa
The authors of this study and similar examinations of South Texas have noted that the chronic health problems in the region can be mostly connected to lifestyle choices—dieting habits and lack of exercise.
Dr. Ochoa says she is personally familiar with this. She admits to having been raised "with a poor diet and sedentary lifestyle."
"I just thought it was a normal part of growing up, with high blood pressure, diabetes and high cholesterol" she recalls. "But it's really up to you and your nutrition, diet and exercise."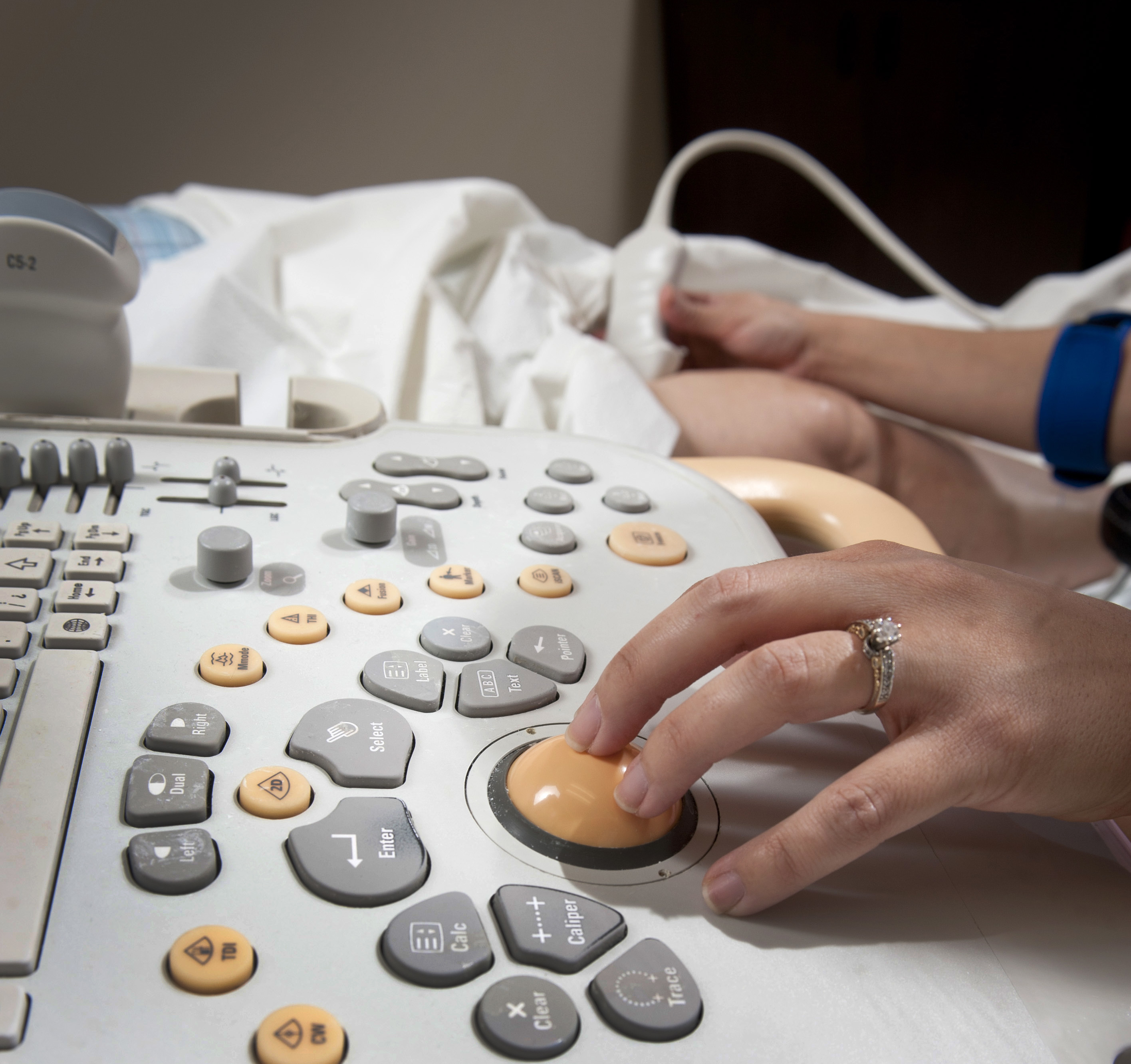 Aside from the diet and physical activity, patients with PAD are treated with other forms of risk factor management, including an aspirin regimen and the encouragement to stop smoking if the latter had been the case.
"If you're smoking, we tell you to quit whether that's with a smoking cessation program or cold turkey," Dr. Martinez says.
People with diabetes are at higher risk of developing atherosclerosis, a common cause of peripheral artery disease. People with PAD are at higher risk of a heart attack or a stroke.
PAD is similar to coronary artery disease, but in the former's case, arteries leading to areas outside heart become blocked. More often than not, blockage impacts the legs and feet, leading to pain in the lower extremities while walking.
Foot wounds can be slow to heal, and in even more critical cases, toes or a whole foot can develop gangrene due to the reduction of blood flow. In severe incidences, a foot or a leg may need to be amputated.
The devastation of limb loss and PVA's commitment to quality care for vascular disease are reasons why insurance providers and community members asked PVA to expand its services to other South Texas cities such as Corpus Christi. Dr. Martinez says with a diabetic population in a community such as Corpus Christi, he is confident that PVA will be able to help improve the lives of high-risk locals living with vascular disease and compounding chronic conditions. The Corpus clinic at 5826 Esplanade Drive opened earlier this summer.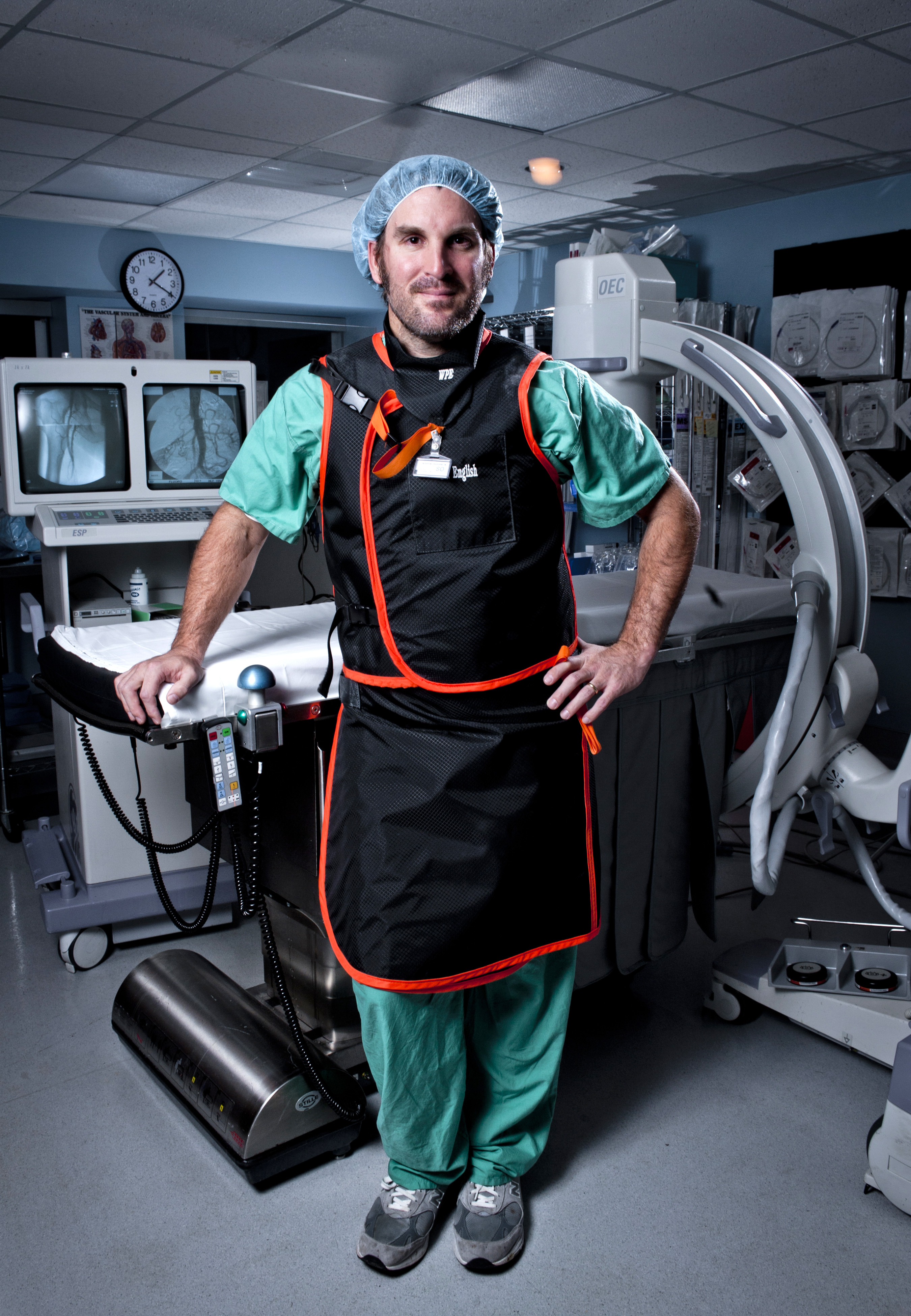 PVA also has clinic locations in cities such as Uvalde, New Braunfels, Jourdanton, Hondo, Floresville and Del Rio. There are 11 clinics in San Antonio.
"If we can help patients there keep walking on their two legs and feet, that's great," he says. Limb loss in an elderly patient can be a major setback. "The feedback we've gotten [from Corpus Christi] is very positive."
Dr. Ochoa explains that most patients she sees already have PAD or a diagnosis of diabetes.
"Patient education is vital, and we are dedicated to educating patients in our offices and in the communities. Most people know what a diabetic is, but they don't know what a diabetic diet should look like," she explains.
Dr. Martinez agrees that health education and preventative measures best help from an early age, but with more than 80 percent of PVA's patients being age 65 and older, the best thing PVA's team can do is to provide the best individualized treatment possible.
The collective experience possessed by the PVA physicians yields an immense wealth of talent and confidence for the entire PVA team.
"My partners have the most experience in this field," Dr. Martinez shares. "We are able to collaborate with each other and offer the collective experience to our patients."
"Medicine has gotten so specialized, it takes a team approach to stay atop of things" Dr. Martinez says. "We have the capability to follow up and treat a patient's vascular health; whereas the primary care provider might not be able to devote that amount of time given the patient's other conditions that must be addressed.
According to Dr. Martinez, given the combined years of professional experience and the prevalence of specific vascular conditions that exist in South Texas, PVA is in a prime position to continue serving those in need.
In support of the early detection of Peripheral Arterial Disease (PAD) and to help raise awareness about the disease in our community, Peripheral Vascular Associates is planning its annual FREE leg circulation screening event for individuals 50 and older on September 17th 2016.
For more information visit www.pvasatx.com or call 210.237.4444.