Celebrating Beauty and Success at Bay Area Aesthetics
By Jody Marmel
Bay Area Aesthetics is excited to be celebrating their third year in practice in Webster, Texas. Kristen Marie Dee is the founder and nurse injector and she is happy to share the success with her wonderful team, and her loyal and ever-growing patient following. Kristen Dee explains that "We had a great first year and we saw over 1,000 patients by the end of our first year." She adds, "We were excited to be ranked as a Platinum Plus Account with Allergan and Top 25 Account with Colorescience. We all really did not think that it could get any better, but 2018 had much bigger plans for us."
At the end of 2018, Bay Area Aesthetics had doubled their patient database and became a Top 10 Account with Allergan. "What was once our five-year plan quickly became our two-year reality," Kristen proudly shares this amazing news with MD Monthly. She continues, "Coming into 2019, we knew that our patients wanted more options for full body contouring, and we wanted to offer them the absolute best. Emsculpt made its first debut in this area right here at Bay Area Aesthetics on January 1st. It was 'love at first contraction' for everyone."
It quickly gained an amazing reputation all around and it was exciting to see other practices bringing in this one of a kind procedure, Kristen details. "Since then, we have become a BTL HIFEM Body Contouring Center of Excellence, providing Emsella, Exilis, and Cellutone. To date, we now see over 3,000 patients and we are excited to provide them with this unmatched technology. I would say that 2019 is another one for the books."
The main point that Bay Area Aesthetics highlights is that they attribute their success to their patients. "None of this is possible without them. Their unwavering trust in us coupled with their recommending Bay Area Aesthetics to their friends and family has enabled us to grow so quickly. Their loyalty has been our biggest blessing."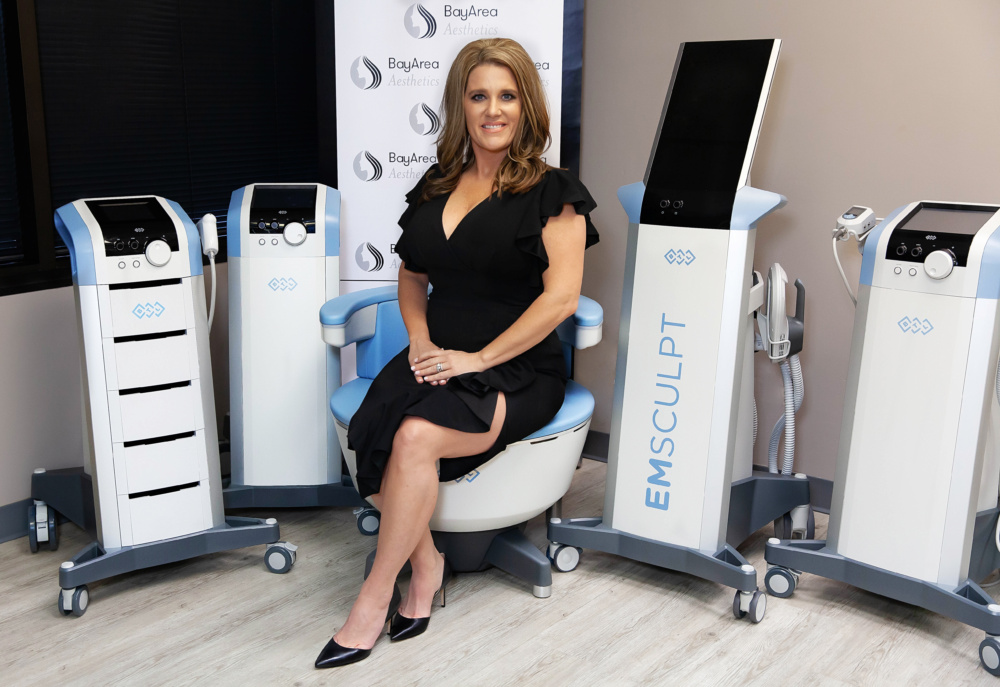 Kristen Dee has been in the medical and aesthetic industry for over 15 years and she has enjoyed every minute of it. She is very passionate about what she does and that makes all the difference in the world. She says, "I am extremely blessed to have trained with expert injectors from all over the world who share the same passion that I have. Some of my most memorable training have been at the Allergan Medical Injector Master Courses." She noted Dr. Mauricio de Maio (2013), Dr. Steve Yoelin, M.D. (2017), Dr. Koenraad De Boulle (2017) and Dr. Raj Acquilla (2019) as the doctors that she has trained with during the Master Courses.
"I love being involved and staying up to date on everything that is out there and what is coming." And with Kristen and her team, there seems to be a lot more coming their way. Kristen Dee was asked to be on the Allergan Advisory Board (2018), the Evolus Advisory Board (2019) and in May, she launched Jeuveau Newtox with Evolus. Right now, she is a Top 10 account in the nation with Evolus. "It was so much fun to be one of the 200 nurses invited to California to work closely with Evolus for this launch."
The team is a very cohesive unit at Bay Area Aesthetics. Dr. John Lewis is the Medical Director. He received his B.A. at The University of Texas at Austin and his Medical Degree at the University of Texas at Houston. He is a member of the American Academy of Neurology, the Texas Neurological Society, Texas Medical Association, and the Galveston Co. Medical Association.
The office manager, Vicki Darden has been in the medical and aesthetic industry for over 30 years. She has seen the industry from its infancy, and she appreciates all of the changes that have been made throughout the years. She brings a wealth of knowledge from not only being an esthetician but from the medical field, office management, treatment performance, product knowledge, and overall business oversight.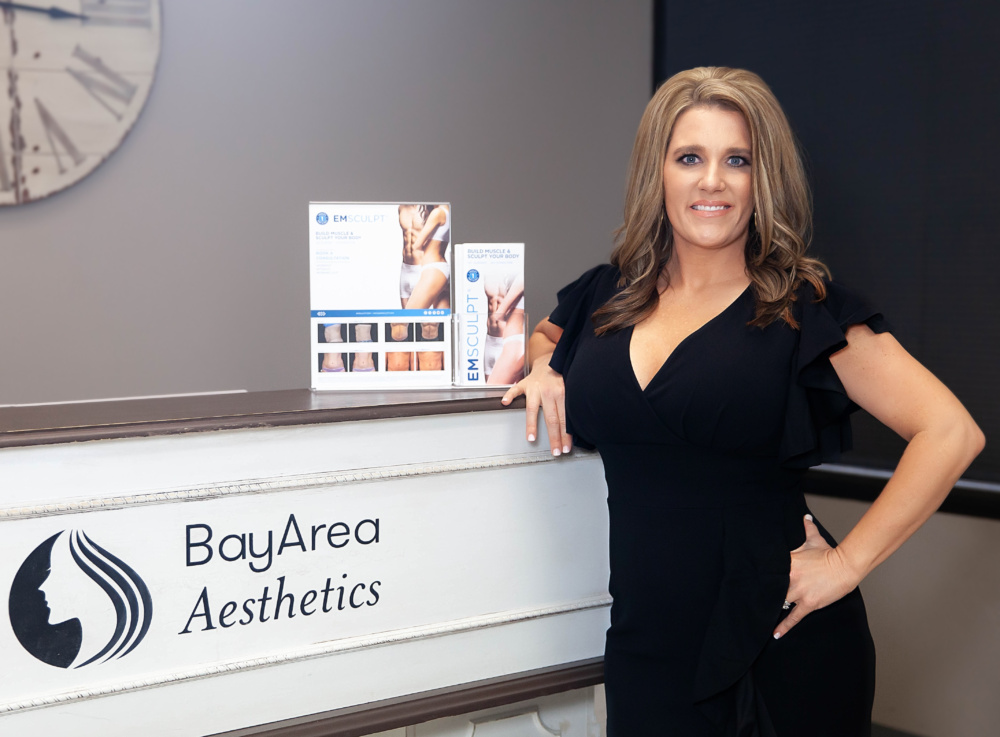 Kristen Dee introduces Kristan Hamor, who is an amazing esthetician at Bay Area Aesthetics. "She has years of experience working alongside some of the best providers in the industry. Her knowledge allows her to tailor a treatment plan with amazing skincare treatments and Body Contouring procedures." She is a great asset to the team, and she helps clients reach their goals.
The newest member of the team is Taiylor Kendrick. She is the patient care coordinator and Taiylor is excited to work with all of the patients to ensure that all of their needs are met at Bay Area Aesthetics. Although the team is a small one, the amount of experience and knowledge among the members spans decades.
Barbre, a patient at Bay Area Aesthetics shared her thoughts about the practice and level of care she experienced during her visits. "Kristen is warm, welcoming, and has an amazing skill and gift. She truly has a passion to help people feel and look better. She cares about her patients and it shows." Barbre continues, "Her work is natural and makes me look youthful, refreshed, and healthy. I travel a distance to see her and I would recommend her to anyone! She truly exceeds my expectations at every visit." Barbre has been a patient at Bay Area Aesthetics since 2017.
The injectables offered at Bay Area Aesthetics include Botox, Juvederm, Jeuveau, Kybella, and more. The experienced injectors will help you look and feel younger and more refreshed. Skin care procedures are magnificent. "Our team has the technology and talent to help you look and feel rejuvenated from head to toe. We offer popular procedures including Dermalinfusion, SkinPen, Dermaplane, Microdermabrasion, Chemical Peels, and Facials." Depending on your treatment plan and what your goals are, the Bay Area Aesthetic Team will make sure that you attain the look and feel you desire.
Personalized care is what the team focuses on with each patient. Kristen Dee shares the company philosophy. "Together, our team provides aesthetic, non-surgical treatments that include injectables, full-body contouring, and skincare regimens to help keep our patients looking and feeling youthful and natural."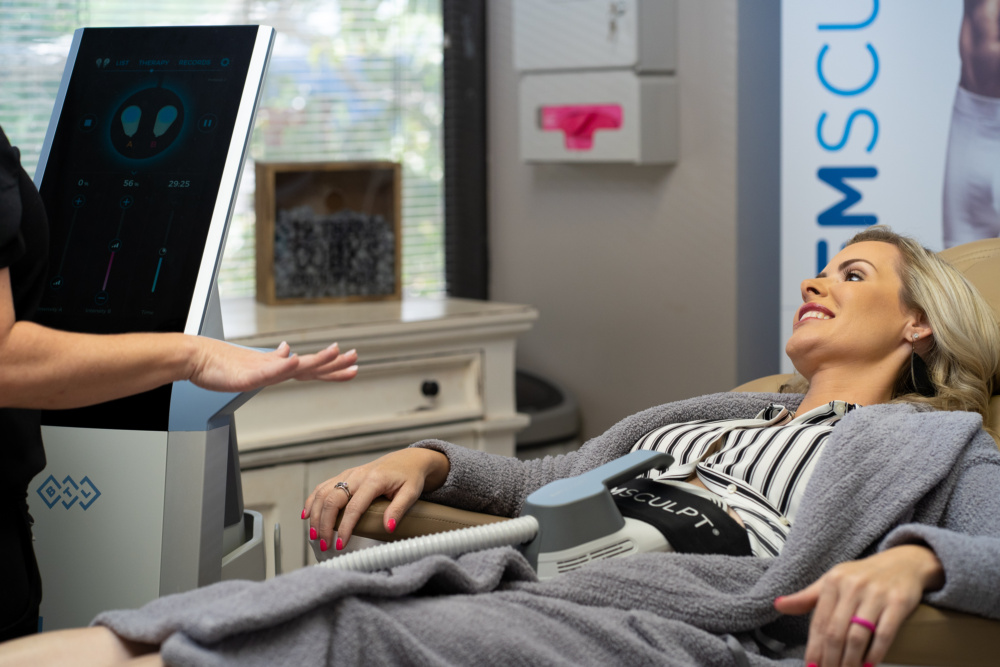 Since opening Bay Area Aesthetics, Kristen Dee's goal has always been to make sure the patients are always the number one priority. "I think by following through with that way of thinking, these numbers speak for themselves." In less than three years, Bay Area Aesthetics has achieved –
Allergan Top 10 in the Nation

Evolus Top 10 in the Nation

Colorescience Top 30 in the Nation

BTL HIFEM Body Contouring Center of Excellence

Salute to Houston's Top 150 Nurses
Cosmetic procedures do more than just improve the appearance. Enhancing one's natural beauty helps you develop a positive self-image and boost your self-confidence, leading to overall better quality of life. Bay Area Aesthetics believes that everyone deserves to feel good about his or her appearance. Using the latest technology and techniques, the experienced staff helps their clients look and feel their best every day.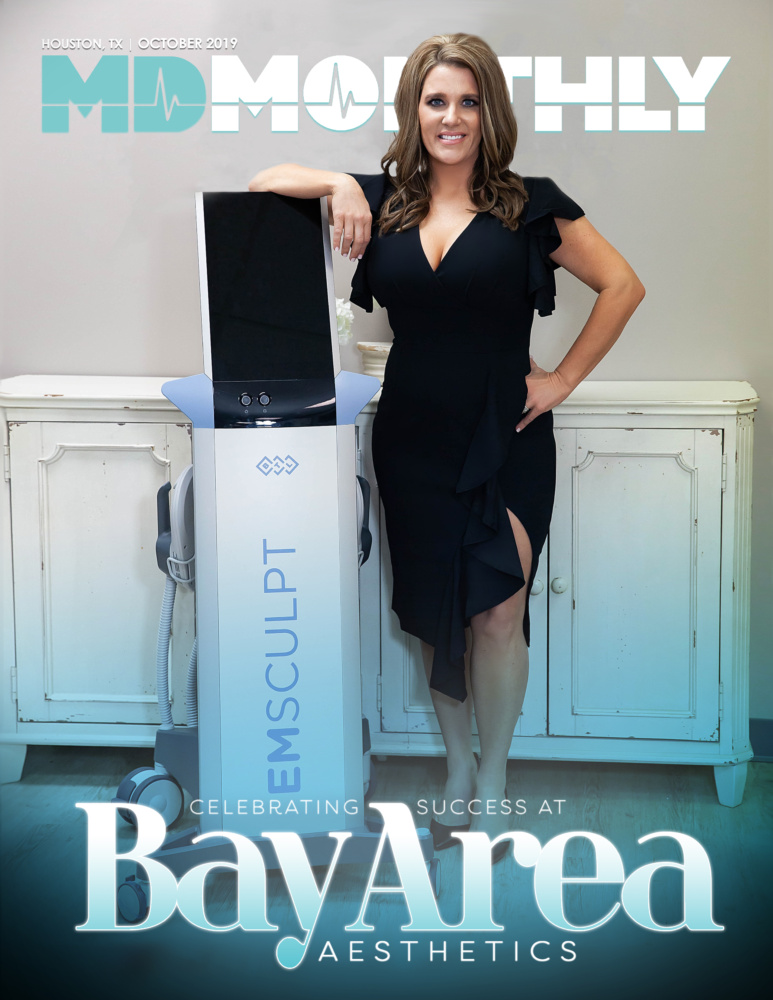 For More Information
Bay Area Aesthetics
711 W Bay Area Blvd
Suite 275
Webster, TX. 77598
Phone: 281-229-5223
Website: http://bayareaaesthetics.net/
Instagram: @BayAreaAesthetics
Facebook: https://www.facebook.com/BayAreaAestheticsMedSpa/
Photos: Beautify Photography
Hair/MUA: Leanne Nell