January is Cervical Health Awareness Month, and an important time to educate yourself and your loved ones about cervical cancer, the human papillomavirus (HPV) and the importance of early detection. While cervical cancer is the second most common type of cancer for women worldwide, it's also one of the most preventable due to its slow development. Keeping yourself safe could be as easy as following these three steps.
1. Get Vaccinated
Most types of cervical cancer are caused by HPV, the most commonly sexually transmitted infection. "Approximately 79 million Americans currently have HPV, and many don't even know they're infected," said Cesar Reyes, M.D., an obstetrician-gynecologist with the Institute for Women's Health, San Antonio. "The HPV vaccine can prevent people from contracting this virus if it's administered before exposure through sexual activity."
The HPV vaccine is a series of three doses and is recommended for girls and boys beginning when they are 11 or 12. Women and men younger than 27 who haven't been previously vaccinated can also receive the vaccine.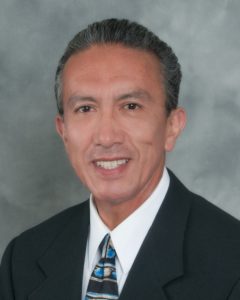 2. Test Regularly
An annual well-woman exam and regular Pap test are the most important ways to detect abnormal cells.
"We recommend a woman gets a Pap test for the first time at age 21," Dr. Reyes advised. "If the results are normal, she can be tested every three years. Women older than 30 should get tested every three years or have both a Pap test and an HPV test every five years." Women older than 65 who have regularly tested normally can stop getting a Pap test, as can women whose cervixes have been removed.
More than half of diagnosed cervical cases occur in women between the ages of 35 – 54. If you're 21 or older, it's critical to follow up on abnormal Pap test results. If the virus exists, it can be treated, but if left alone to develop, HPV could result in cervical cancer.
3. Practice Safe Sex
"I can't emphasize how important it is to use a condom every time you have sex," Dr. Reyes said. "Sexual activity with multiple partners puts you at a higher risk for contracting sexually transmitted diseases that can increase your risk of HPV and your chances of developing precancerous cells."
Condoms aren't foolproof, however, so be aware that HPV can affect areas that aren't covered by a condom. Regardless, using protection significantly reduces the likelihood of contracting HPV, among other sexually transmitted diseases.
This month, encourage the women you love to schedule their well-woman exam and a Pap test if needed. Let them know that the healthcare reform law covers these well-women visits and cervical cancer screenings, and encourage them to be proactive about their health. Cervical cancer is easily avoidable simply by taking a few precautions.
Cesar Reyes, M.D., is an obstetrician-gynecologist with the Institute for Women's Health, San Antonio. To schedule an appointment with Dr. Reyes call 210.614.1000.