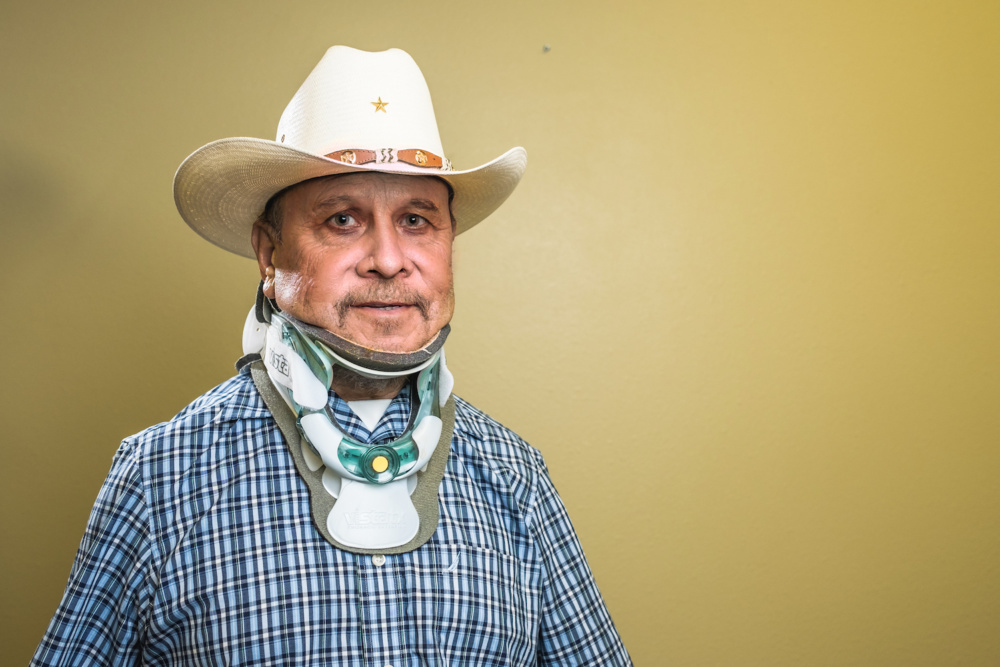 Special to MD Monthly
After two back-to- back, neck surgeries in April to treat a sudden condition with no known cause, Maximo De La Paz, 66, was immobile and unable to do anything for himself. He chose Corpus Christi Rehabilitation Hospital (CCRH) for his rehabilitation treatment, and after four weeks, he was back on his feet. "They helped me get back to normal, and they've gone beyond what I was expecting," De La Paz said, adding that because of the exercises and treatment he received, he is now able to dress, shower and walk on his own. Its reputation for excellent patient care and outstanding rehabilitation services led De La Paz to choose Corpus Christi Rehabilitation Hospital, which specializes in inpatient rehabilitative services and treats patients from Corpus Christi and the Coastal Bend area who are recovering from disabilities caused by injuries or illnesses, or who are living with chronic medical conditions.
"Studies show that when inpatient rehabilitation is specifically part of your post-acute care, you have a better likelihood of going home sooner, you get better quicker, and there is a lower mortality rate," said Nicholas Nilest, CEO of Corpus Christi Rehabilitation Hospital. Nilest knows what he's talking about. He is a Neuro-IFRAH (Neuro-Integrative Functional Rehabilitation and Habilitation) certified doctor of physical therapy.
"We have the whole gamut of intervention." – Nicholas Nilest, CEO of Corpus Christi Rehabilitation
"It helps me understand all of the clinical things going on," he said. "I'm not just the financial person who sits behind the desk. I'm certified to treat people with strokes and brain injuries. I can walk into a patient's room, and if they need help getting out of bed, getting to the bathroom, or anything clinical, for that matter, I feel comfortable doing that." He said that all directors, with the exception of just a few, are also clinicians, including his directors of nursing, patient outcomes, case management, therapy, marketing, and pharmacy, and the director of clinical compliance, among others. "We've worked on the front lines and have been involved in day-to- day care," the chief executive officer said.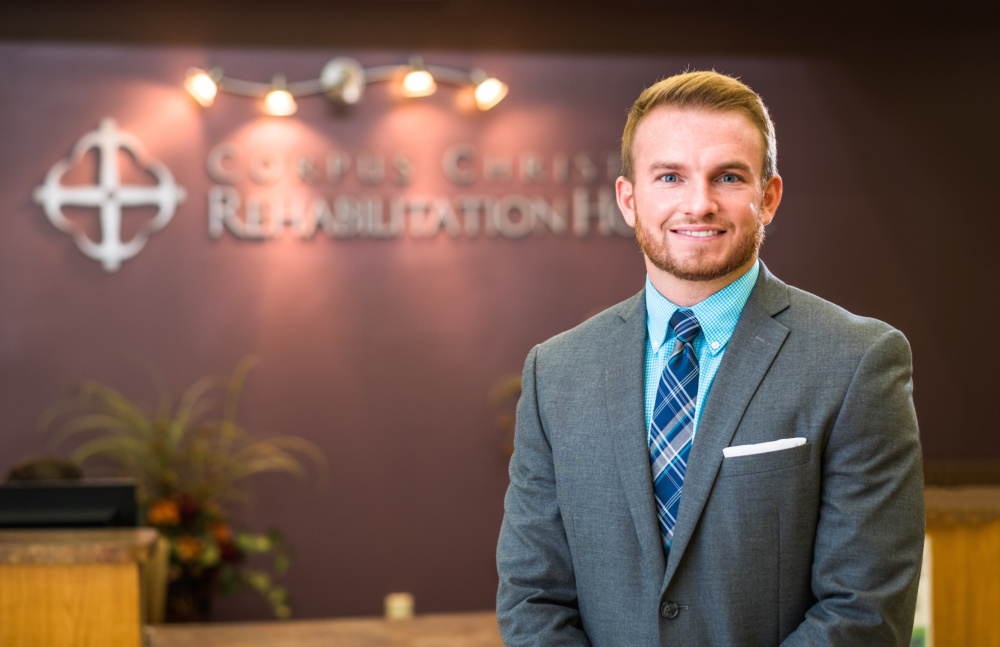 For the senior administrative staff, interaction with patients is a requirement, Nilest explained, which is why CCRH has established a Patient Advocacy Program in which the rehabilitation hospital's 12 directors are assigned to meet with patients upon admission, and regularly check on them throughout their stay. "When a patient arrives, the patient advocate is expected to introduce themselves and let the patient know if they have any concerns, whether it be about the food, cleanliness of the room, or treatment by staff, we want to hear what they have to say," he said. "We're encouraged to stop in once a week, or even daily if time allows. If there is an issue, we bring in all of our directors to discuss it."
Nilest is proud of the fact that CCRH is stroke certified, which he said took the commitment of his entire team to accomplish. It began when staff members met to discuss what they could do to better serve their stroke patients. "We make sure a neurologist is involved in every stroke patient's case. We developed a special Diner's Club for patients who have trouble swallowing, and we require a family conference early in a patient's stay to improve communication," Nilest said. "We have a psychologist to help those patients with depression and offer them counseling. We have a survivors' support group that meets twice a month, as well as special stroke education and an individualized plan of care for all stroke patients."
"We want to thank them from the bottom of our hearts for everything they did for our family."- Rosa De La Paz, Patient's spouse
Later, after staff had established a well-developed stroke program, CCRH invited The Joint Commission, a non-profit organization that accredits healthcare organizations in the United States, to evaluate their program. "Approximately two years ago they came and looked at our charts and talked to patients and staff," the CEO said. "They said, 'You have a good thing going here, and we can give you our stamp of approval as a center of excellence for stroke victims.' " One stroke patient, who has benefitted from rehabilitation at CCRH, is Laura Trammell. On her son's birthday on November 26, 2012, she suffered a brain aneurysm and stroke, which left her unable to speak or walk. She then spent two-and- a-half months in rehabilitation. Today, she can walk and is able to speak clearly.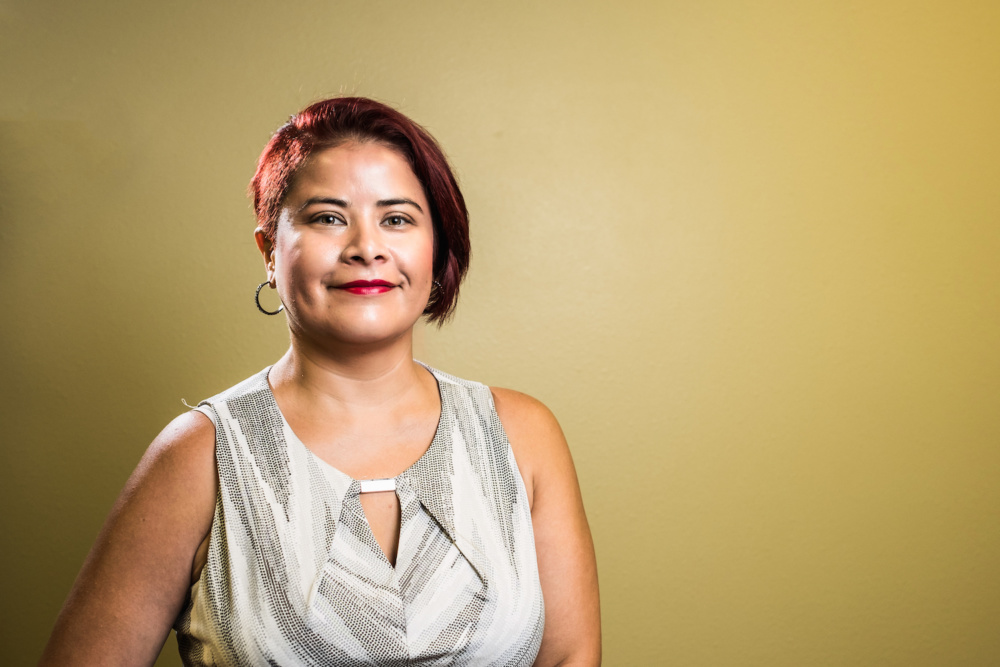 "My words are hard to come by, and my hand and foot on the right side of my body don't work, but my arms and legs and speech work now," Trammell said. "The nurses were nice and accommodating, and the physical therapists, occupational therapists and speech therapists were all great."
In addition to being stroke certified, CCRH offers a range of rehabilitative services for those with brain and spinal cord injuries, motor vehicle accident injuries, trauma, cancer, hip fractures, wounds, and Parkinson's disease, to name a few. "We have the whole gamut of intervention," Nilest said. "You get a rehab doctor who follows your care, an internal medicine doctor or pulmonologist if you need that, in addition to respiratory, occupational, physical and speech therapy. We provide 24-hour nursing care, a dietitian, a pharmacist, and case managers. Once you leave, we follow up to make sure that when you get home you are comfortable with the home services we set up for you."
Meanwhile, Maximo De La Paz and his wife, Rosa, will always be grateful to Corpus Christi Rehabilitation Hospital for helping Maximo on the road to recovery. Even more so, they will never forget the kindness shown to them when they needed it most. While Maximo was going through rehab, his mother passed away. "The staff at Corpus Christi went out of their way to enable him to go to the Rosary for her funeral, including having a nurse accompany him," Rosa said. "We want to thank them from the bottom of our hearts for everything they did for our family."
For more information, visit ccrh.ernesthealth.com or call (361) 906-3700.
(VIDEO) Nicholas Nilest, CEO of Corpus Christi Rehabilitation Hospital, explains services that set them apart.