Cryo Body Perfections
An Oasis of Treatments, Support, and Compassion
Jody Joseph Marmel
The Journey
Margret De Bruyn has the type of personality that embraces you with compassion, love, and trust from the moment you meet her. Whether you are a client, friend, team member or fellow entrepreneur, Margret believes that giving back to others is one of the most important aspects of living life to its fullest. She certainly knows first-hand about how precious life is in every sense of the word.
When she was in her twenties, Margret was diagnosed with uterine cancer. After undergoing surgery, she became a cancer survivor and moved forward with her life and her goals.
De Bruyn went to Trinity for her undergraduate degree. From there, she went on to attend Columbia University and obtained her Master's Degree in Industrial-Organizational Psychology. She pursued a career with Merrill Lynch and enjoyed a successful profession in the financial services arena for over fifteen years. Margret refers to this as the "first half of her life."
Since that time, Margret has dealt with a bi-lateral mastectomy and multiple breast reconstruction surgeries to avoid breast cancer. Three weeks after her third breast reconstruction, Margret was struck by a semi-truck while stopped at a red light. The accident caused a combination of over ten bulging and herniated discs. Due to her allergy to pain medication, she endured a great deal of pain. A combination of her age and her compromised torso structure including the loss of her pectoral major muscles was more than enough and Margret chose to avoid back surgery. Margret explained, "I lived a life of going from the bed to the couch and that is not easy for someone that is as active as I was. I worked out every day. I taught and did Pilates daily, did cardio three days a week and weight trained three days a week. I missed out on so much during those months. I missed work, trips with family, and two of my friend's weddings. I started to become depressed. Then one day, a friend came by and insisted that I try cryotherapy and she took me to my first treatment in San Antonio."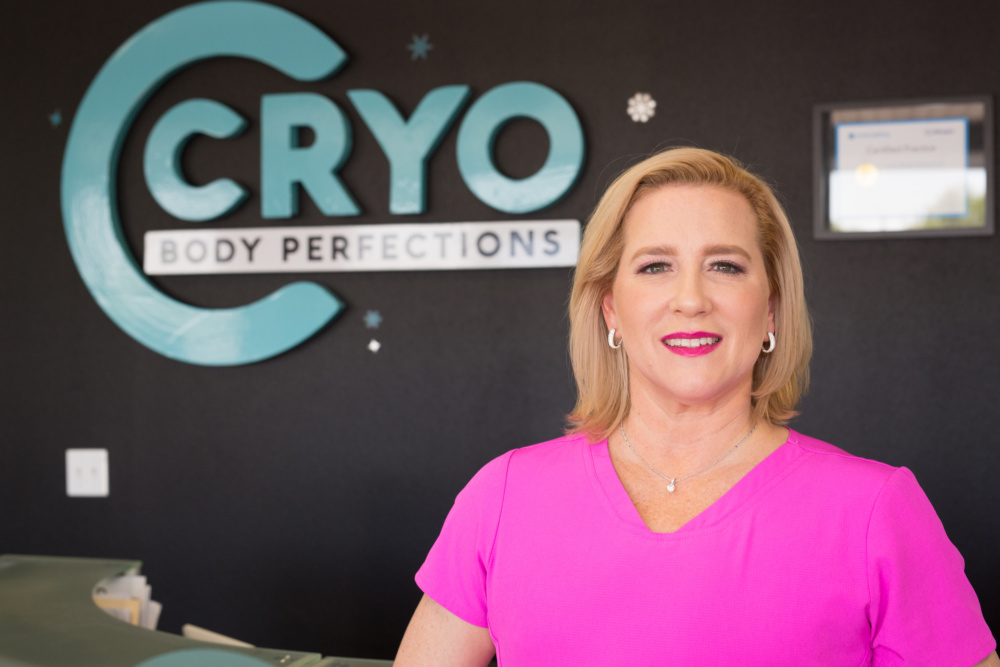 After seven long months of living with chronic pain, Margret was willing to try anything naturopathic for her pain. "After my first treatment, I was asked how I felt. My response was that I felt the same. They told me to be patient and that it could take a few times before I felt any results. When I woke up the next morning, it took me thirty minutes to get ready instead of an hour. That was a telling sign I was on the right track."
After Margret's second treatment, she went home and fell asleep. In the morning, she got up and went to the restroom. As she was washing her hands, she realized that she was doing her morning routine like she used to do prior to the accident without delay or hesitation. "I literally got my life back. Within one month, I was back at the gym. Whenever I travel, I always make sure that I know where cryotherapy is offered because I have to use it to live my life without pain."
As Margret was going through her personal journey, she realized that she was not the only one living with chronic pain. She wanted to help other people that were living with pain. From cancer patients to sports injury patients, Margret wanted to follow her passion. A few months after she tried cryotherapy, Margret started formulating a business plan. Eight months after the accident, she signed a lease and Cryo Body Perfections opened in December of 2016.
"Our mission is that we want to help you live the one life you have the best way you can," explains Margret. She elaborates on the Cryo Body Perfections team. "We really try to create a positive energy here. We give a lot of support and we are judgment-free. Believe it or not, we also give a lot of hugs here." In the CoolSculpting room, there is a box of tissues for a reason. Patients have a lot of emotions when dealing with unwanted fat. Everyone deserves to have a judgment-free place to share their pent-up feelings. The Cryo Body Perfections' team is right there to help the patients with a supportive environment. "The world can be a hard place. I want each client to feel that this is an oasis, and we are all here to support them through their journey."
The Services Offered at Cryo Body Perfections
Cryo Body Perfections was created to help others find natural methods to rehabilitate after an accident, speed sports workout and injury, ease living with a chronic illness, speed surgery recovery, and minimize swelling and lymph system complications. The emphasis is on quality of life-improving the quality of life for cancer patients and survivors and individuals with chronic pain from illnesses such as fibromyalgia, rheumatoid arthritis, migraines, and other illnesses. As the business started taking off and helping patients, other services were introduced as the demand from clients was growing. The following is a list of services that are currently being offered.
Whole Body Cryotherapy
Cryotherapy was originally developed in Japan in the late 1970s for the treatment of rheumatoid arthritis, and it is now utilized in the United States with excellent results. During Whole Body Cryotherapy, the body is exposed to ultra-low temperatures, triggering a systemic anti-inflammatory and endorphin response. Clients spend three minutes exposed to a therapeutic range of -90 degrees Celsius to -120 degrees Celsius. "Though the skin surface temperature will cool, the patient's internal core temperature will remain the same. Studies conducted in Europe over the last two decades have established Whole Body Cryotherapy as a powerful treatment for inflammatory disorders and treatments." Whole Body Cryotherapy is very effective for athletic recovery and muscle repair, reduction of chronic pain, inflammation and an overall enhancement of health and wellness.
Local Cryotherapy for Pain Management
CryoFacial
Cellulite Reduction
Cryo Body Perfections uses the most advanced and effective technology available to reduce the appearance of cellulite and fluid retention. The treatments are non-invasive and painless. They are a great complement to the body sculpting work De Bruyn and her team of specialists do with CoolSculpting.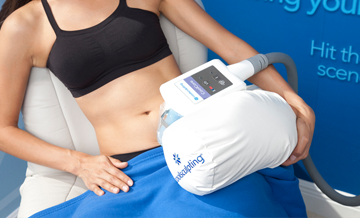 CoolSculpting
CoolSculpting is the world's number one non-invasive fat reduction treatment. It eliminates fat safely and effectively. It is the only non-invasive FDA cleared fat reduction procedure. The process works by using cold to kill fat cells safely. The results are long-lasting, and there are no painkillers, no needles, no anesthesia and no downtime. "CoolSculpting results are proven, noticeable, and lasting. You will look and feel great from every angle."
IV Nutrient Therapy
As part of the anti-aging, recovery and cancer platforms, IV and injection vitamin therapy is used to help clients recover from heat; fight the flu and other illnesses; slow the aging process; aid Parkinson's patients and provide naturopathic cancer IVs.
Lymphatic Drainage
Normatec Compression Massage
Pilates
Cancer Exercise Therapy
Margret De Bruyn is a PMA Certified Pilates Teacher and she is a Certified Cancer Exercise Specialist, Breast Cancer Exercise Specialist and Certified Pink Ribbon Breast Program Cancer Exercise Specialist. Her areas of specialty include Cancer Exercise and Rehabilitation, Pink Ribbon Breast Cancer Program, Older Adult Strength and Flexibility, Parkinson's Disease, Sports Performance, Sports Injury Rehabilitation.
In July, Cryo Body Perfections began offering two new services for Vaginal Rejuvenation and Erectile Dysfunction. These methods are non-invasive and improve the quality of life for both women and men.
Votiva is a four to eight-minute procedure for women. It effectively and painlessly helps with vaginal dryness, laxity, incontinence as well as makes things look pretty. It is a great option for cancer patients, and for those women that are going through menopause and post-menopause who are not doing hormone replacement therapy.
For erectile dysfunction, Cryo Body Perfections is one of a select group of providers in Texas to offer the D Wave. It is painless, drugfree, and effective. The technique uses sound waves to break up plaque in the vascular system and stimulate new cell growth. This same process has been used in Europe for over 10 years and is their first line of defense for erectile dysfunction.
The Cryo Body Perfections team wants to help all their clients and by doing so, they have a loyal following of both women and men. The reviews are excellent and in fact, while researching and interviewing Margret De Bruyn, I was thinking how and when I can make the time to travel to McAllen. Each service that they offer seems like a little bit of heaven to me and to their ever-growing client base. Cryo Body Perfections has something for everyone and the overall results are health, wellness and feeling good about yourself.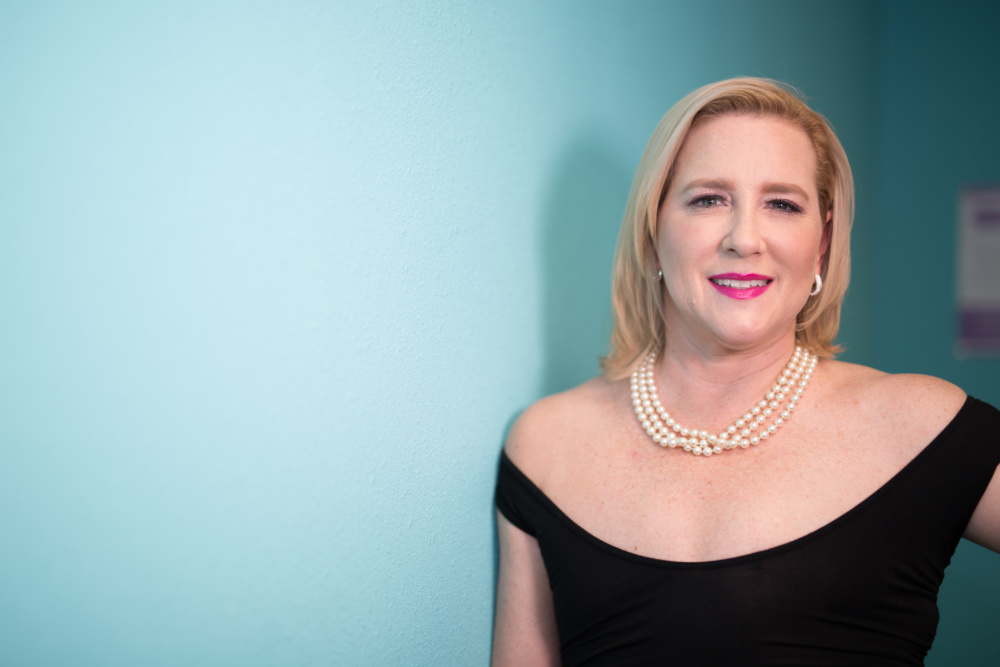 Looking Ahead at Cryo Body Perfections
Margret and her team emphasize that the goal of the business is "not about us; it's about you." Cryo Body Perfections keeps adding treatment options to meet the needs of their clients. An example of this is Botox injections and fillers. Several clients prefer this method so that they can have the youthful appearance that they lost due to aging. Many of the patients that use Cool Body Sculpting opt for Botox; it is about looking good and feeling good from their head to their toes. And it works quickly with no downtime and the results are remarkable.
When Margret opened the doors to Cryo Body Perfections in McAllen, Texas, she details that this was the beginning of her second phase of life. "I am living my passion now and the work that I do is rewarding every single day." It is obvious that her passion translates into positive energy for the team and the patients that walk through the doors every day.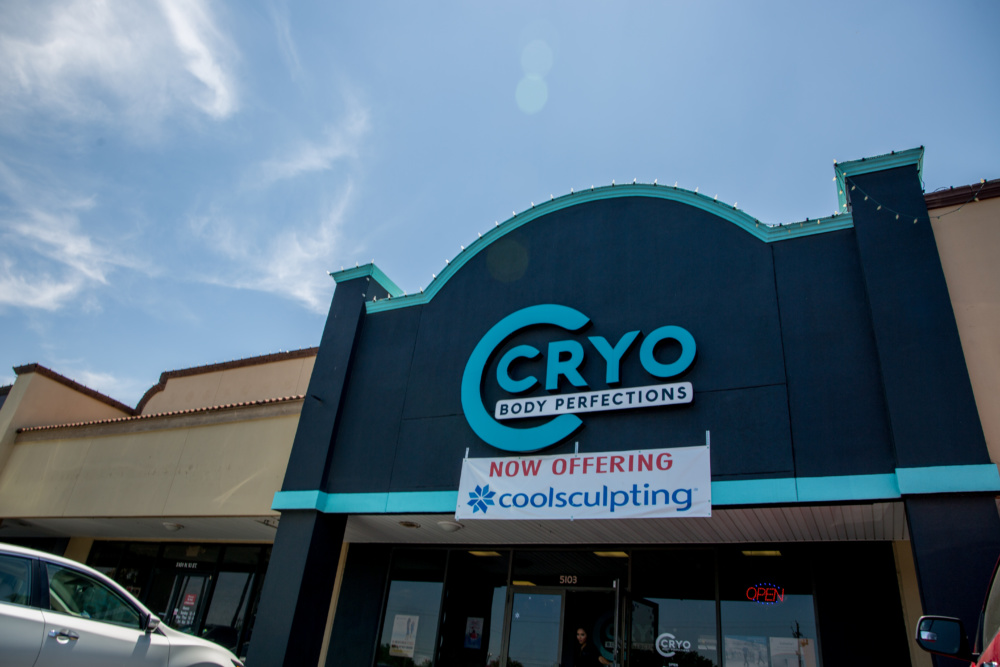 "Cryo Body Perfections was created from my crazy life," Margret says. "I just wanted to help people with pain. And it has been an amazing ride since then. We ran off like gangbusters and we are truly making a positive impact on the community."
In December of 2018, Cryo Body Perfections will be celebrating their two year anniversary. Margret and her team are hoping that at this point in time, they will be opening their second location in Pharr, Texas which is south of McAllen. She is excited about new plans for a Men's Anti-Aging and Wellness Spa she plans to roll out in multiple locations across the RGV in the next 12 months. In 2019, Margret is formulating plans and looking towards Laredo for another possible Cryo Body Perfections location.
Paying it forward to other women entrepreneurs in the Valley is extremely important to Margret. "I celebrate, and welcome others and I certainly celebrate and support the amazing women entrepreneurs here. They have been so supportive of my business and in turn, we support them."
Margret De Bruyn has certainly made her mark in the Rio Grande Valley and this is just the beginning of a growing business model in the Lone Star State. With all that Margret does in her daily life, she somehow still had the time to write a book. Her work of fiction sounds amazing and is in the editing process. "I just sat down one day and started writing and my characters began to lead me to tell a story. I am looking forward to releasing the book this fall."
De Bruyn feels like her life has been an amazing journey that has led her to a really good place. Her journey has brought positivity and compassion to the RGV. Margret is in her "second half" of her life and has just begun to spread her wings. The Cryo Body Perfection team and their clients are reaping the benefits and there is still so much more to come.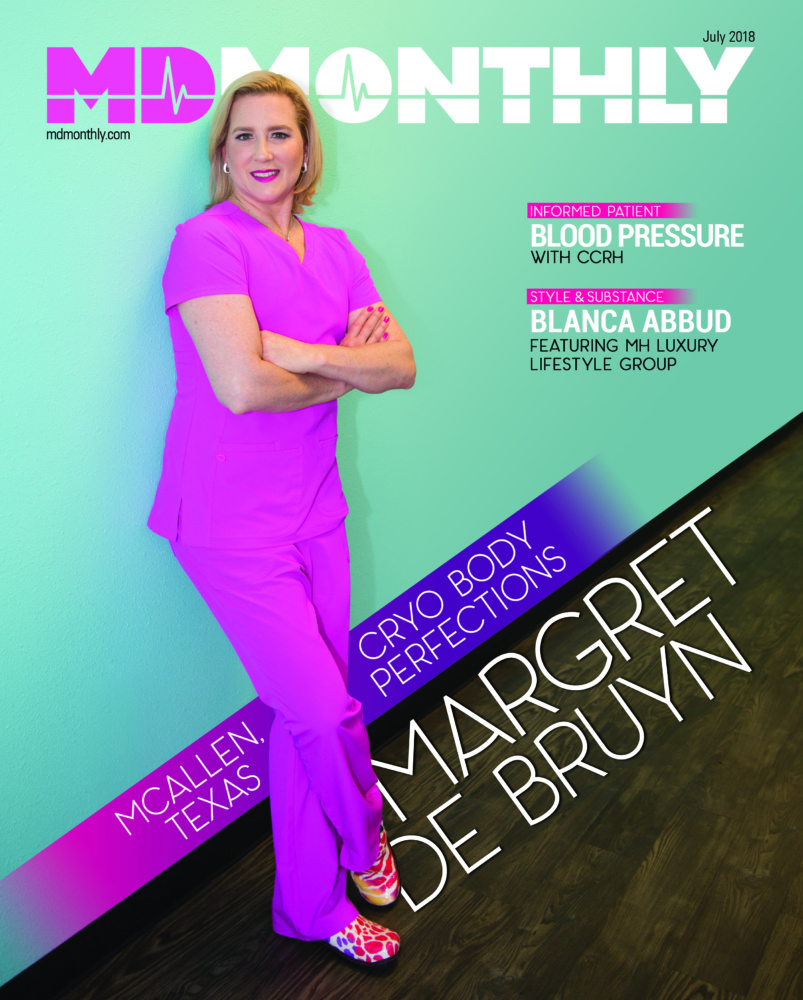 For More Information-visit http://www.cryobp.com/
Facebook – https://www.facebook.com/cryobp/
5103 North 10th Street
McAllen, TX. 78504
#956-627-1231
Instagram @Cryobp