By Edmond Ortiz
Dr. Anthony Owusu offers orthopedic spine surgery from his own practice, Next Generation Orthopedic and Spine Institute.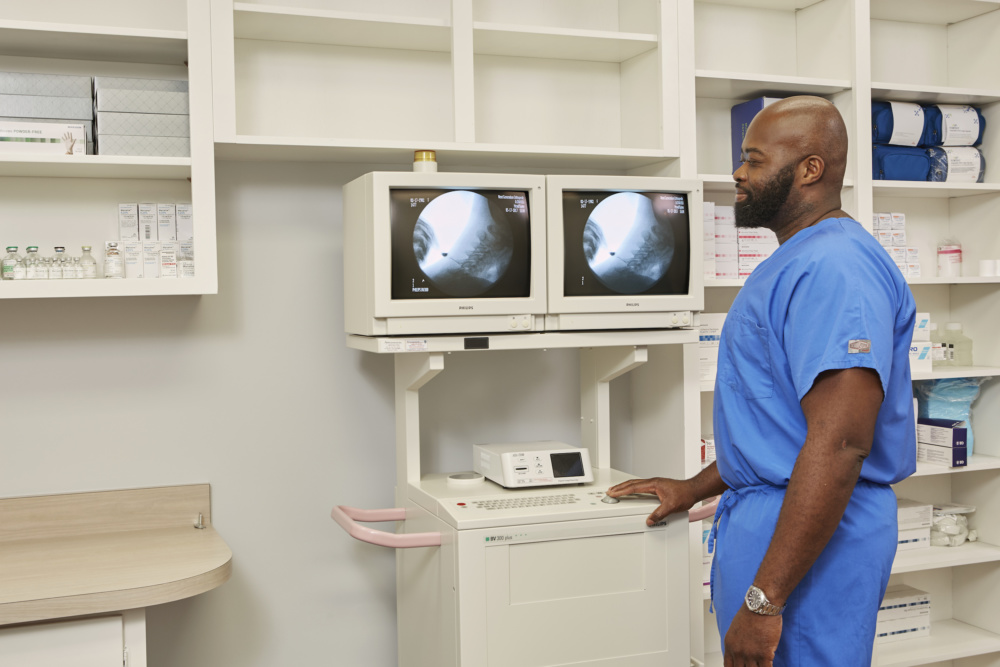 The New Jersey native remembers when he first became attracted to the medical profession. He was 13 and he had broken his right ankle. Sitting in the hospital, Owusu simply observed the doctors and nurses do their thing. "I liked how everyone interacted with each other. I fell in love with it," he said.
Owusu went on to become the first person in his family to graduate from college, earning a medical degree from the Howard University College of Medicine. Initially, Owusu thought he would be a dermatologist. But following a rotation in orthopedics, he found the study and treatment of afflictions of the spine fascinating. "The spine is still a discoverable specialty," he explained. "There are many ways, many pathologies, to approach the spine."
Owusu did his fellowship training at the famed Texas Back Institute in Dallas. He grew to embrace Texas and all that it had to offer. Later, Owusu returned to the Dallas area and interviewed at multiple practices. After accumulating some more experience, Owusu was eager to have his own practice, seeing it as the best way to apply his growing skill set, especially in spine surgery.
He arrived in San Antonio, to start anew and to launch Next Generation in the late summer of 2014. "I just jumped out there on a limb," he said. "I fell in love with the city and the people."
Over the years, Owusu has carried out hundreds of spinal procedures, and has published and presented research on the topic. Owusu also continues to be enthralled with evolving technologies and methods to address various afflictions of the spine.
"It's not just one technique. You get to consider different things for different ages, backgrounds and conditions," he said.
Owusu said a major part of his treatment plan is to talk with each patient as if he or she were a friend or loved one. Getting as much critical information as possible from the patient is vital. "The most important thing to me is to sit down and listen to the patient and get their complete story," he said. "My training gives (the patient) some guidance.
The more conversation, the more the patient understands, and the better their outcome." Complete disclosure, including the risks, is key in consulting with the patient, Owusu noted. "It's all about educating and empowering the person and making sure their expectations are appropriate," he added.
"It's rewarding to see someone feel better. It's instant gratification." – Dr. Anthony Owusu
"For example, if someone's had three back surgeries and they're facing a fourth surgery, I tell them it's not going to be like your first," Owusu said. He added that he would tell such patients about scar tissue, and about the possible need for an extra day of bed rest. Owusu's practice specializes in a variety of fusion surgeries and decompression, in addition to the usual minimally invasive spine surgery and other conservative treatments. Fusion often is the last resort when all other viable treatments are exhausted.
Owusu said technology has changed and has moved toward muscle-sparing techniques, with less loss of blood and smaller incisions being among the results. "You can approach the spine from the oblique or lateral position, or from the front," he said. "Three-level fusions are now averaging two to three day (stays) in the hospital." Still, there may be additional factors to consider in most other afflictions and procedures, such as body mass and the patient's range of mobility. "Your mobility prior to surgery dictates your mobility after surgery," Owusu said.
Owusu emphasizes that he does his best to offer suggestions in the way of prevention and maintenance of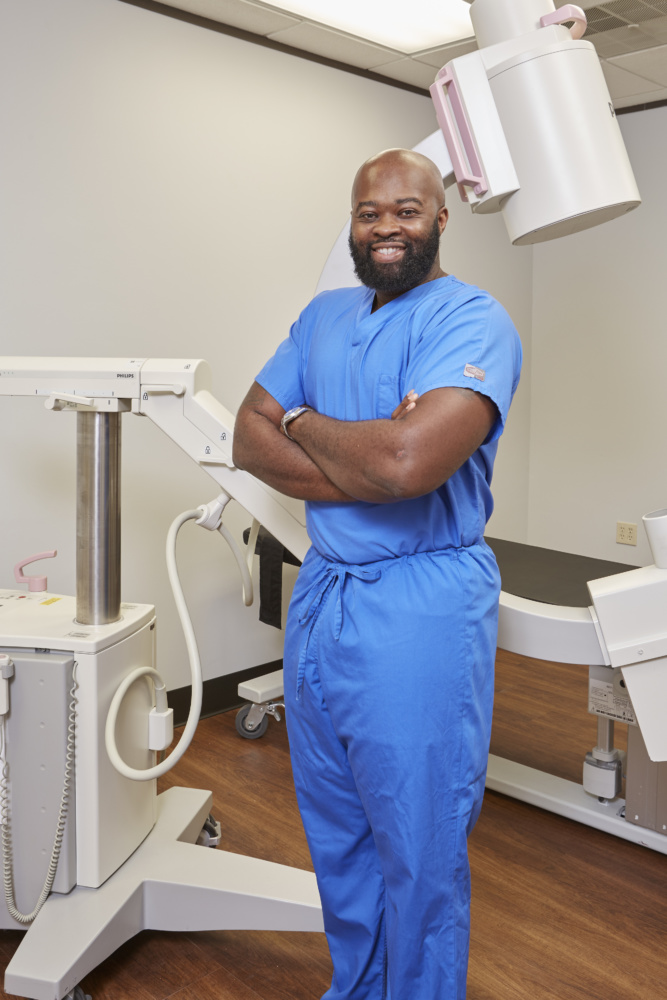 the spine. "One of my mentors often told me to help patients keep something in mind: You can maintain your spine if you maintain your flexibility and agility," he said. By maintaining your flexibility and agility through regular exercise, Owusu said, you decrease your risk of injury, so long as you also keep up the use of Vitamin D and calcium. This is especially true for women, and is vital in staving off the onset of osteoporosis. But when preventative measures are not enough, disc replacement has been one solid method of addressing degeneration of the spine.
Owusu keeps adding to his surgical experiences and number of patients at Next Generation. "It's a growing practice. We're good at getting patients in to be seen pretty quickly," Owusu added. But Owusu remembers, just a few years ago, when owning and operating a practice seemed like a daunting task.
Owusu recalls one patient – one of the very first at Next Generation, not long after the practice opened. The patient previously had endured four spinal surgeries but without much luck in alleviating her pain.
"She came to me, and I listened to her. I felt she had legitimate pain issues, and I also felt like I could help her," he recalled.
In addition to needing to figure out the best course of treatment for his new patient, Owusu had trouble finding an available operating room and time to accommodate the surgery. Ultimately, the hours-long surgery went off without a hitch. The patient did well in the operating room and in recovery. "I was still trying to find my niche at the time. It was a humbling experience," he said. However, Owusu said he is thankful to be able to use his talents to help alleviate the pain of spinal patients. "It's rewarding to see someone feel better. It's instant gratification," he added.
Dr. Anthony Owusu, is a fellowship trained Orthopedic Spine Surgeon, specializing in Minimally Invasive Spine Surgery. His fellowship training was completed at the prestigious Texas Back Institute in Dallas. Prior to this advanced spinal training, he completed his orthopedic residency at the Medical College of Virginia and Howard University College of Medicine in Washington DC. Dr. Owusu has performed hundreds of spinal procedures and has published and presented industry leading research in spine surgery.
To schedule an appointment with Dr. Owusu please contact his office at 210.251.2010 or for more information on Next Generation Orthopedic visit www.nxgosi.com.