Vitals, the company that makes choosing a physician easier, today announced Dr. Steven J. Cyr as the recipient of its annual On-Time Doctor Award.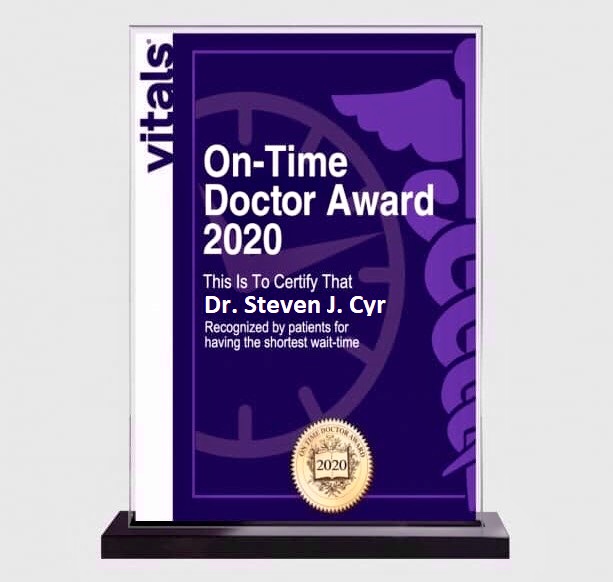 The award is given to physicians who know just how to manage their calendars to keep their patients from waiting too long before being seen. In a recent Vitals Index survey, 1 out of 3 respondents said that a doctor's timeliness with them was the most important quality indicator.
On-Time Doctor award winners are chosen based on the number of reviews a doctor receives from patients for the calendar year and minimum rating values. The algorithm also takes into account other quality metrics that the provider must meet. With nearly 8 million ratings and reviews, Vitals has the largest collection of crowd-sourced data on doctors than any other online site.
Dr. Steven Cyr commented on the recognition: "This is quite an honor for me. I am very pleased to have been selected and grateful to my patients who went out of their way to vote for me."
To find out more or to contact Dr. Steven Cyr, please call 210-487-7463, or visit www.saspine.com.