Dr. Jennifer Walden Expands to NYC with New MedSpa
Austin-Based Plastic Surgeon Dr. Jennifer Walden Expands Her Nonsurgical Practice to the East Coast
By Kiko Martinez
A Texan – New Yorker hybrid by definition, Dr. Jennifer Walden is excited to expand her brand back to New York City in the medical spa arena.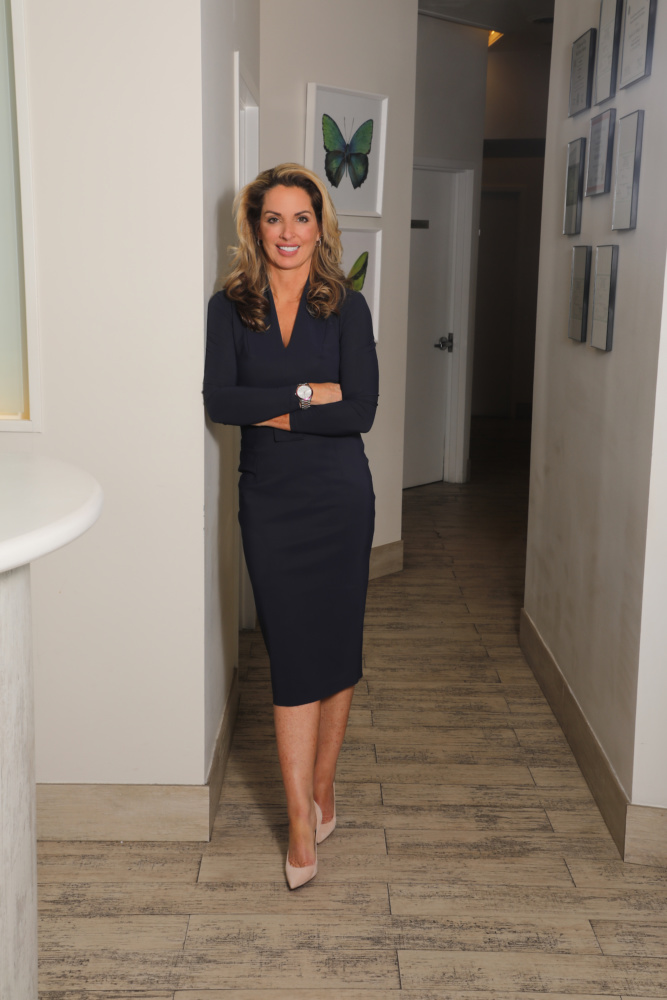 Last summer, Walden, an Austin-based, board-certified plastic surgeon, opened her third medical spa. This one is in the heart of Midtown Manhattan (157 East 57th Street) where she offers clients a host of nonsurgical, cosmetic procedures such as body sculpting, skin treatments, injectables, sexual wellness therapy, and IV hydration.
"As the field has evolved with minimally invasive treatments, I have kept up with it since oftentimes patients don't have the downtime or want to undergo the knife," Walden said. "I enjoy what I do and find it rewarding to help change a person's external appearance, so it matches how good and youthful they feel about themselves on the inside."
After graduating with honors from The University of Texas at Austin and then as the salutatorian at The University of Texas Medical Branch, Walden established successful cosmetic surgery practice in New York City after her fellowship in cosmetic surgery at the renowned Manhattan Eye, Ear and Throat Hospital on the Upper East Side. Ever since then, she has always considered it a second home.
"This summer I had a wonderful opportunity fall in my lap with the acquisition of a fully-functioning medical spa in Manhattan and couldn't resist," Walden said. "New York City—where I trained as an aesthetic plastic surgeon, established my first cosmetic surgery practice and gave birth to my twin sons always has a special place in my heart."
Branching Out
With the success of her two medical spas in Austin—The MedSpa at Walden Cosmetic Surgery & Laser Center in Westlake adjacent to her surgical practice and The MedSpa at Northwest Hills just blocks away from the home she was raised in, Walden was excited about the expansion and what she could deliver to patients in the Northeast. Specifically, she saw an opportunity to expand some of the "newer cosmetic and sexual wellness services" she provides at her Austin location.
Her new spa, Skintology by Dr. Jennifer Walden / The MedSpa Manhattan, offers several intimate wellness procedures on female and male patients. This includes bioidentical hormone replacement therapy for patients who are affected by various states of hormonal changes as they age. Skintology MedSpa also has Votiva by InMode Aesthetics, which is a radiofrequency-based noninvasive internal vaginal tightening and external treatment to rejuvenate the external appearance of the female genitalia.
The P-Shot (Priapus Shot) and The O-Shot for improvement in sexual performance are procedures that are also offered at her New York MedSpa. The P-Shot is especially helpful for men who are experiencing ED, especially when combined with other noninvasive therapeutics. The O-Shot can provide relief for women who suffer from medical symptoms regarding a loss of vaginal elasticity and mild to moderate urinary incontinence. Other platelet-rich plasma (PRP) based procedures offered at the medspa include The Vampire Facial (PRP combined with microneedling), and Vampire Facelift (Juvederm and PRP injections to help lift and restore volume in the aging face).
Walden's MedSpa in Manhattan is also the first in New York to offer The Big D Wave, a noninvasive treatment for male erectile dysfunction that uses acoustic sound waves to painlessly treat the condition. The Big D Wave, Walden said, is becoming quite a popular procedures at her practice in both Austin and New York.
"We love our male patients," Walden said. "Men also are seeking cosmetic treatments without the stigma or taboo these days, and that is a positive since it can help with their appearance, sexual health, and self-esteem."
Along with the popularity of The Big D Wave, Walden said the most sought-after nonsurgical procedures are the NuEra Tight, which reduces the appearance of cellulite by using radiofrequency energy to tighten the skin; Ultherapy, SculpSure, and CoolSculpting, which reduces fat by using cryotherapy to "freeze" fat cells; and Botox and soft-tissue fillers like Restylane Lyft or Vollure, which are "always uniformly popular no matter where you are—Texas or New York."
Dr. Walden is proud to announce the arrival of her new local medical director, board-certified plastic surgeon Dr. William Lao, who also trained as a cosmetic surgery fellow at The Manhattan Eye, Ear and Throat Hospital. Dr. Lao is very familiar with the beauty, skincare, and the medical spa industry after practicing three years in his home of Taipei after his graduation from fellowship, and doing hundreds of cosmetic procedures there. Starting in January, Dr. Lao will be performing threadlifts, Asian upper eyelid surgery, blepharoplasty (eyelid lift), liquid nose jobs (nasal contouring with fillers), bioidentical hormone replacement therapy, and fat transfer to the face as well as other local anesthesia procedures at Skintology. Dr. Lao will also provide oversight and assist with the daily operations of the medical spa with Dr. Walden to ensure quality and safety.
A Doctor From the Start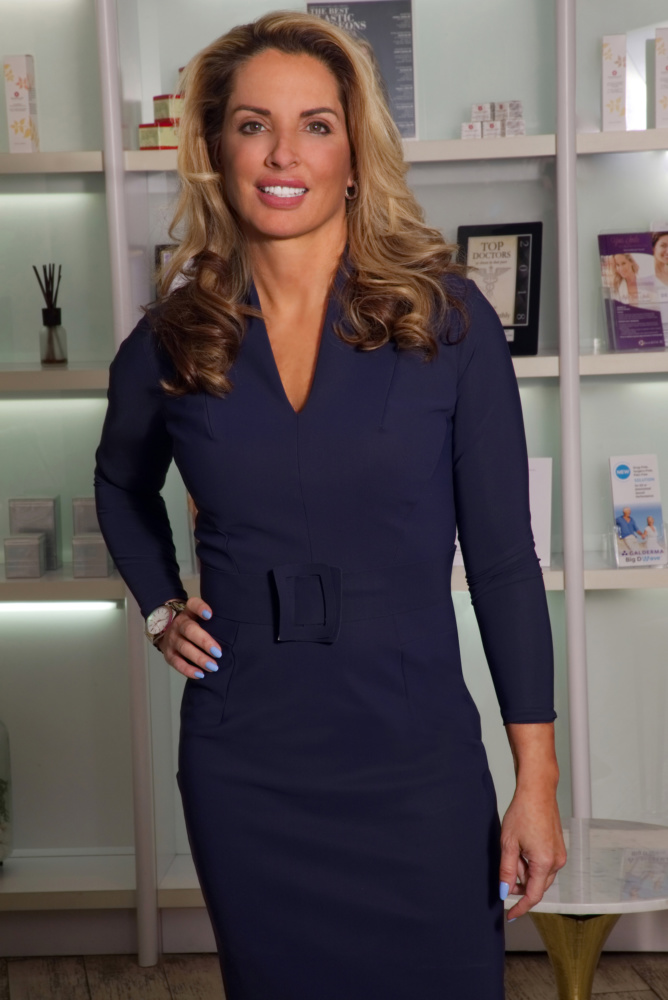 Walden knew she wanted to be a doctor at a very early age. Her father was a dentist and her mother was a nurse, so going into the medical field seemed like it might be something natural for her to be interested in.
"I looked up to my parents," she said. "I think they inspired in me a desire to go into patient care—using your hands and brain simultaneously all day."
While dissecting animals in science class wasn't very appealing to her fellow classmates in junior high, Walden was right there with a scalpel in hand ready to make the first incision.
"My girlfriends in my class were disgusted by the project and my dissection partner ran away, but I was fascinated," she said. "My science teacher told me I would be a surgeon after she witnessed my dissections. I believe my interest in surgery started all those years ago."
MedSpa Magic
While the ultimate surgeon Dr. Jennifer Walden enjoys operating in her accredited office-based surgicenter in Austin and finds that to be her comfort zone, she has found a passion in the nonsurgical and minimally invasive realm.
With two medical spas in Austin to help both men and women look and feel better, returning to New York City has been a natural transition for her. "What works in Texas for my demographic at home may not necessarily work for New Yorkers," Walden states, "but that is what is fascinating to me about this business—finding the secret sauce in each geographic location down to hyperlocal – zip code by zip code- for prospective patients who want medspa services." She continues, " I enjoy using the other side of my brain- the creative, nonscientific side to figure out how best to communicate and serve patients no matter where they are from. We live in such a global world with instant mass communication methods such as social media, so I enjoy studying different cultures and populations so that I can understand what they want and need in the aesthetic healthcare realm and how I may be able to make that more accessible to them".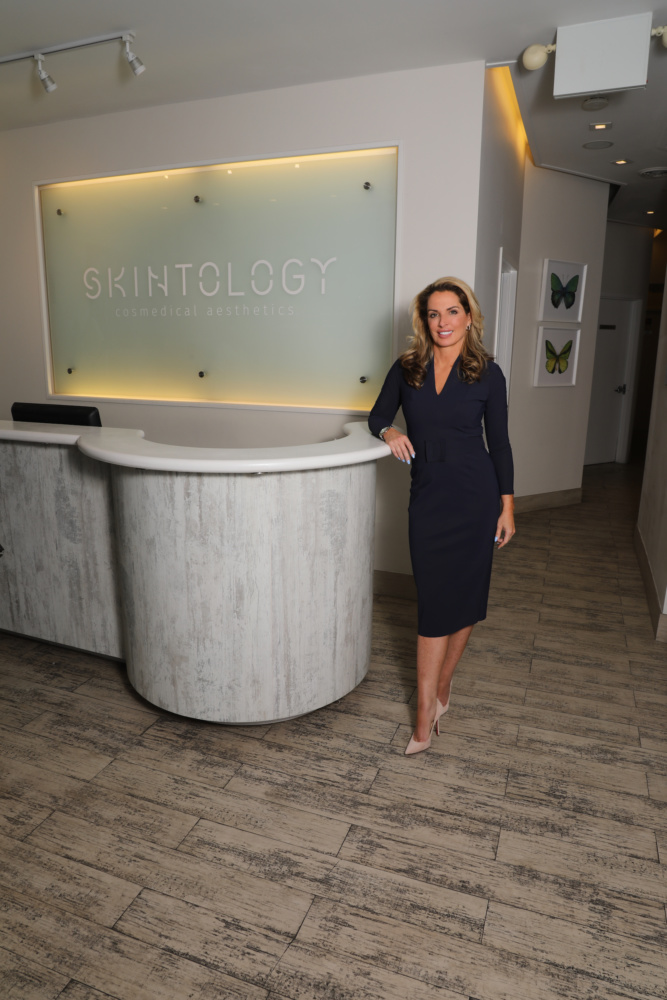 "It's a puzzle I work on daily, and since I know both markets, I find it fulfilling to see things working both in New York and Austin. People are people no matter where on the earth you are located; we all want to look our best; it's a basic human desire." Walden continues, "I enjoy finding the best staff members who can provide these services effectively and safely with great customer service. Once I put together my dream team which is of critical importance for medspa success, I then go for the best device technology, skin care lines, injectables, and procedures for that particular business." Walden adds, "It's a passion project".
Now, women and men on the East Coast will have the opportunity to make an appointment at Skintology MedSpa by Dr. Jennifer Walden and choose from a number of nonsurgical procedures they provide, including Sculptra nonsurgical buttock lift, non invasive fat reduction, nonsurgical facelift, facial thread lift, eyelid lift, nonsurgical breast/ decellote lift, microneedling, Hydrafacial, cellulite reduction, laser hair removal, permanent makeup, noninvasive ED treatment, and vaginal rejuvenation, which uses radiofrequency energy to treat everything from low blood flow and sensitivity to improving the appearance of the labia and vulva.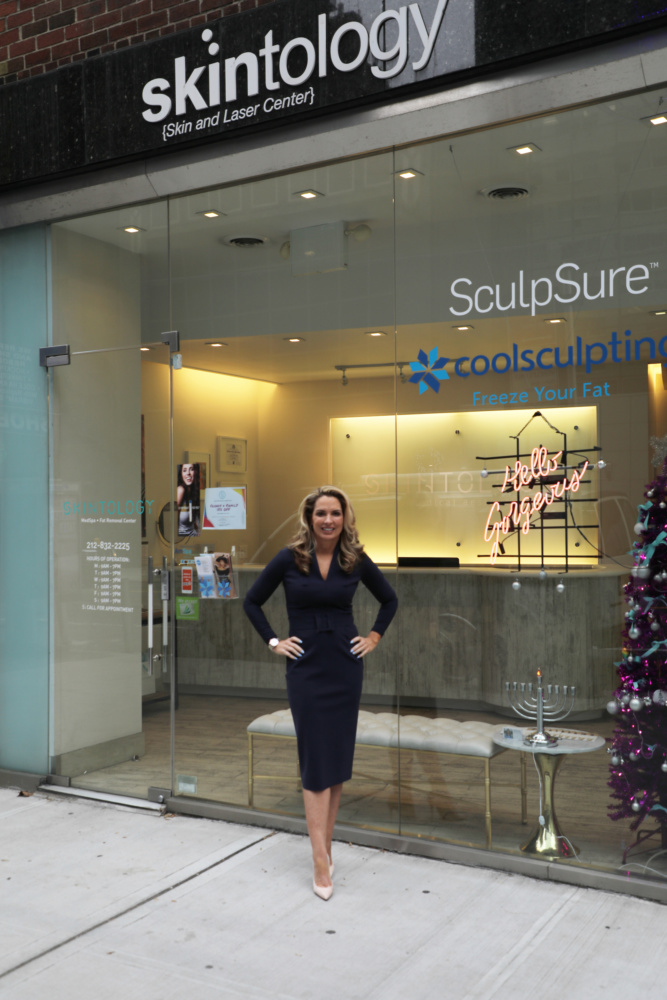 "I try to stay on the forefront of noninvasive aesthetic treatments," Dr. Walden says, "and am often asked to speak with other doctors about this area of our specialty."
To stay on the forefront of noninvasive vaginal rejuvenation and other procedures, Walden stays ahead of the game by attending and speaking at industry conferences around the world, which allows her to learn from the best and brightest physicians in the field. She also participates in IRB-approved studies through her center on some of these treatment modalities in the women's sexual health and wellness arena.
"I also read as much as possible, and I listen to my patients," she said. "I like to stay on the cutting edge of the latest studies and trends."
It's one of the reasons Walden decided to expand into New York City in the first place.
"The year-over-year trend is towards non and minimally invasive cosmetic services," she states. "That's what sparked my interest into expanding my brand within my hometown of Austin, as well as back to New York City. Technology is evolving and with those advancements come improvements in what we are able to offer patients who may choose not to undergo plastic surgery". Walden adds, "It's an exciting time to be in the aesthetic field. Surgery will never go away, but I like that more people are able to access treatments that can make them feel or look better."
For more information visit:
https://www.drjenniferwalden.com/
Dr. Jennifer Walden is Celestino Couture on the featured cover. Inspired by his architect father and his upbringing in the artistic city of Austin, Texas, fashion designer Sergio "Celestino" Guadarrama is creating the world of Celestino Couture with perfectly crafted, eco-conscious, fashion-forward, women's and men's collections. With all production of garments being created in the United States, he uses traditional luxury fabrics and unconventional details, while marring the elegance of the classical style with innovative concepts to create the aesthetic of Celestino.
Celestino has appeared in many international and national publications such as Vogue, Vogue Italia, Miss Universe, People Magazine, Vanidades, Tiffany's, Forbes, Polyvore, Zink, WWD and New York Magazine. Celestino has also appeared on numerous television shows and motion picture movies. Sergio makes it his responsibility to mentor FIT and University of Texas students as a way of passing on his knowledge of his craft to the future generations. He presently resides his company in both Austin, Texas and New York City, New York.