Medicare details on how it spent $103 billion on prescriptions in 2013. The rate of generic prescribing by Texas physicians was among the lowest in the U.S. at between 65-75 percent.
By contrast, 86 percent of prescriptions written by Baylor Scott & White Quality Alliance primary care physicians were for generic drugs. In treating the Baylor Scott & White Health North Texas Division Employee Health Plan's 34,000 employees and dependents, each percentage increase in generic prescriptions yielded an annual savings of $1 million.
In a , 30 percent of U.S. adults were unsure whether generic medicines were as good as the brand name. Nearly one half of physicians also held negative views about generics.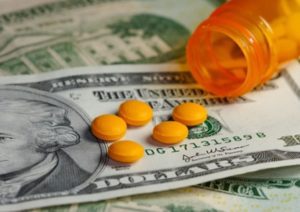 According to Cliff Fullerton, MD, chief population health officer for Baylor Scott & White Health and chief medical officer of Baylor Scott & White Quality Alliance, an internal study comparing the effectiveness of brand-name and generics in controlling hypertension, cholesterol, and blood sugar conducted by Baylor Scott & White Health found no difference in outcomes pertaining to the use of brand-name versus generic prescriptions.
Michael Massey, MD, chief medical officer at HealthTexas Provider Network and vice president of clinical integration for BSWQA, said control of blood pressure, blood sugar and cholesterol generally has improved as Baylor Scott & White Quality Alliance's physicians increased the percentage of generic prescriptions. He speculated that patient adherence was better because they were more likely to afford the generic drugs. That reinforces a large national study that found patients who use generics are 62 percent more likely to take their medications as directed.
Physician education regarding the effectiveness of generic drugs passed along to patients helps to alleviate the reluctance some patients have for taking a generic medication. Dr. Massey commented that most patients choose the generic drugs because of cost.
"Patients and some physicians often think generics are not effective as name-brands. By educating physicians and informing patients, we can get over the effective versus non-effective barrier, and that makes it more likely that the physicians will prescribe generics," he said.
At 81 percent, the Baylor Scott & White Quality Alliance generic prescribing rate for specialists is slightly lower than that of its primary care physicians. Dr. Fullerton stated that the lower rate is primarily due to specialists having fewer opportunities to use generics. Whereas in the primary care physician community a 90 percent generic prescription rate is a realistic goal as the number of generic medications is more abundant and continues to increase. At this time, slightly more than half of brand-name drugs have generic equivalents. Brand-name drugs have a patent for up to 20 years before generic manufacturers can step in.
Lower generic prescribing rates often lead to missed opportunities for cost savings. About $49 billion was spent in 2011 on brand-name drugs when a generic equivalent was available. Proper use of generics saved consumers and health insurance payers $235 billion in 2013. The FDA estimates generics cost 20 percent to 70 percent less than their brand name equivalents.