Specializing in radiation oncology, Dr. Julia L. Oh serves as the Medical Director at Sugarland Radiation Oncology. Dr. Oh attended Washington University in St. Louis, Missouri, graduating magna cum laude with a major in biochemistry. She attended medical school at the University of Illinois at Chicago and completed her residency in radiation oncology at the University of Chicago under world-renowned pioneers Dr. Ralph Weichselbaum and Dr. Samuel Hellman.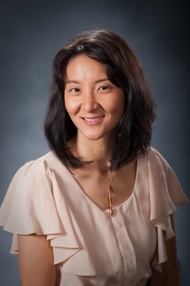 Upon completion of training, Dr. Oh was recruited to The M.D. Anderson Cancer Center where she was an assistant professor specializing in breast cancer for six years before she entered private practice. She is certified by the Texas State Board of Medical Examiners and the American Board of Radiology and is a member of the American Society of Radiation Oncology (ASTRO). Dr. Oh has published numerous articles in peer-reviewed oncology journals, co-authored a book chapter on inflammatory breast cancer, and has been an invited speaker at ASTRO and other international meetings.
The Sugar Land Cancer Center strives to provide the best care to its patients and works very closely with a multitude of other specialists. Here, patients will be educated on their cancer's specific risk factors, treatment options and technology available to minimize any potential side effects of treatment. The Sugar Land Cancer Center is a state-of-the-art center with the technology needed to treat patients with customized plans that are truly tailored to each individual.
The Varian linear accelerator delivers 3-D conformal RT or intensity-modulated radiation therapy (IMRT). With IMRT, the degree of precision allows for very conformal beam shaping to preferentially treat tumors, while sparing nearby healthy tissues. The system is equipped with cone beam computed tomography and on-board imaging (CBCT/OBI), which allows the physician to make adjustments in real-time to ensure accuracy in target localization.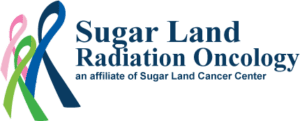 The Sugar Land Cancer Center also offers volumetric arc therapy (VMAT or Rapid Arc), which is the next generation of IMRT technology that allows for precise dose painting with a 360-degree rotation of the gantry. Patients with rapid arc can be treated in a single arc in less than two minutes. The Sugar Land Cancer Center also offers specialized technology for women diagnosed with early-stage breast cancer, including accelerated partial breast irradiation (APBI). APBI allows breast cancer patients to be treated in only one week instead of the more traditional six-week course.
Finally, the Sugar Land Cancer Center is proud to be an American College of Radiology accredited center, which is an honor given to very few radiation oncology centers and testifies to the high level of quality control and patient safety.
Being diagnosed with cancer can create fear and uncertainty for anyone, but former patients have consistently praised Dr. Oh and the staff for removing the fear by educating them with the information they needed to change their perspective from one of defense and fear to one of offense and courage, ready to beat their disease. Dr. Oh maintains a blog on the Sugarland Radiation Oncology website where she discusses a wide range of topics from new clinical studies, healthcare ethics and patients' survival stories.
To read more visit SugarLandRadiationOncology.com.